Make a Date with Mum This Mother's Day
Because time is the most important gift of all, a few ways to spend some quality time with Mum for Mother's Day and beyond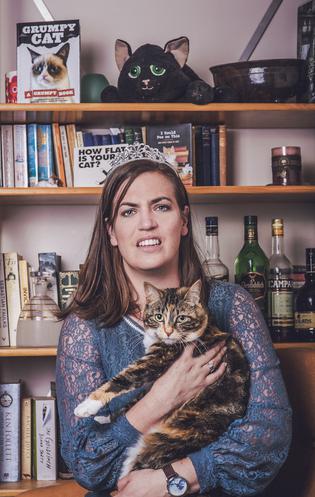 LAUGH...
At Auckland comedian Donna Brookbanks' Comedy Festival show Cat-Lady-In-Waiting, celebrating those whose love for cats sometimes goes a little too far.
SEE... 
Melanie Roger's new gallery space on K Rd, currently exhibiting vivid carpet paintings by US-based Kiwi Peter Gouge.
DISCOVER...
The power of holistic scent with a personalised fragrance workshop hosted by Samantha Copland of Perfume Playground.
BE INSPIRED...
By Cycle Chic at Academy Cinema, a film event on Sunday night screening short bike films to encourage and celebrate women to get riding.
VISIT...
Auckland's historic Highwic house and peruse beautiful vintage wedding gowns, part of the exhibition Till Death Us Do Part: Fifty Years of Vintage Wedding Style opening on Saturday.
WATCH...
A documentary at the Resene Architecture & Design Film Festival, with Sunday screenings at Rialto of Yohji Yamamoto/Dressmaker and The Incomparable Rose Hartman.
ENJOY...
A long lunch or dinner at one of Auckland's special occasion restaurants or new opening Kai Pasifika, because the family that eats together, stays together.
BOOK...
A ticket to see the Auckland Theatre Company's production of Mozart musical Amadeus, with gorgeous costumes created by fashion designer Adrian Hailwood.
Share this: