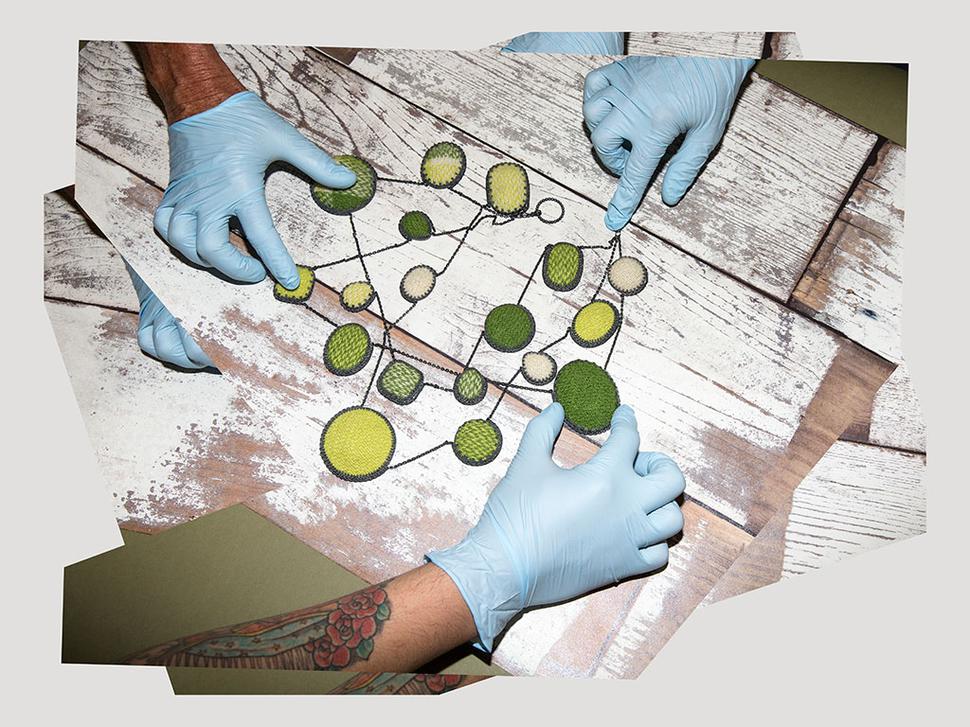 Must-See Exhibition: Wunderruma: New Zealand Jewellery
The largest collection of contemporary New Zealand jewellery is on display at the Auckland Art Gallery
Wednesday July 15, 2015
What defines contemporary? The word has varied levels of meaning, particularly for a young nation such as New Zealand. It's a question that was on the minds of Karl Fritsch and Warwick Freeman, two celebrated contemporary jewellers and the curators of Wunderruma: New Zealand Jewellery, an exhibition that puts the spotlight on 150 pieces from more than 75 contemporary New Zealand jewellers.
The opening kicks off with live conversations between jewellers such as Matthew McIntyre-Wilson, Sharon Fitness and Neke Moa, who will also be at work in the gallery spaces. There will be a discussion between co-curators Freeman and Fritsch, and a panel conversation featuring fashion historian and founder of the New Zealand Fashion Museum, Doris de Pont, and Sydney-based independent writer, curator and broadcaster Julie Ewington.
For the two curators it was a fascinating process working together on the exhibition. "When you look at the jewellery you can see it stylistically comes from two quite different places and what we were finding common ground on was based on the stories around the work and not just what it looked like," explains Freeman. "We both said that the jewellery could be from any time in history as everything in this country is young and in a sense, contemporary."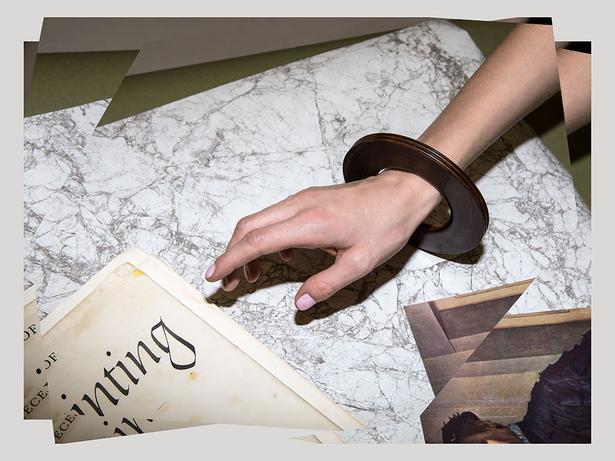 The exhibition was first showcased in March last year after an invitation by Galerie Handwerk in Munich, Germany, to create a show for the international jewellery symposium Schmuck. The collection returned to New Zealand in June 2014 for another successful showing at the Dowse Art Museum in Lower Hutt, but it was its initial outing in Germany that set the tone.
"We created a show that was quite honest," explains Freeman. "We weren't seeking to impress anyone, and I think the Galerie Handwerk understood that the depth of the show was coming from another place and that otherness was the thing that they connected with very strongly."
The exhibition includes historic Pacific jewellery and Maori taonga (treasure), with objects made from a diverse range of materials such as wood, bone, precious metals and even a motorbike helmet which highlights traditional Maori weaving and patterns by renowned artist Inia Taylor.
Taylor's adaptation of the kowhaiwhai pattern into tattoo art is documented through his prolific work in Once Were Warriors, where they were used as tribal markings for gang members represented in the film.
"Inia had originally been a part of the Bone Stone Shell exhibition in 1988 and we thought of him when working on the exhibit. We knew that there was little likelihood he was still producing bone carvings, but we found he had produced a motorcycle helmet carved from carbon fibre.
It featured intricate weaving in the manner of his aunty's kaimoana kite so, for us, it was an example of Inia's story laid out into that one object, but at the same time it's an incredibly slick piece of industrial design."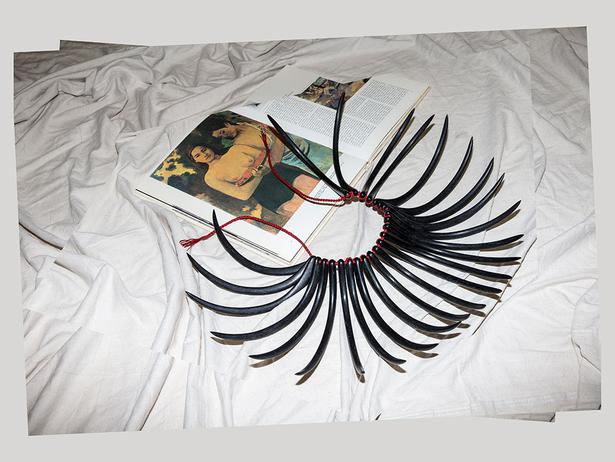 Celebrated artists featured in the exhibition include Rohan Wealleans, Colin McCahon and Michael Parekowhai. The exhibition space is carefully curated into rooms to reflect the varied pieces, and its namesake Wunderruma, a combination of the Maori word for room and the German word wunderkammer (chamber of wonders).
In its new home at Auckland Art Gallery, this will be the largest collection of contemporary New Zealand jewellery as Freeman and Fritsch have updated the exhibition and placed the jewellery alongside pieces they have curated from the gallery's existing collection.
"We used the same technique we used to put Wunderruma together, grouping works under various loose themes, some more straightforward than others.
"For example, we have a 'flowers' department because flowers feature prominently in jewellery work and in art — particularly in still life.
"We're hoping the inclusion of those works means there is a compatibility with the walls and the jewellery cases, because it's important to us that we get that connection and conversation happening."

• Wunderruma: New Zealand Jewellery, July 18-November 1, Auckland Art Gallery. See aucklandartgallery.com
Raewyn Walsh, Going Flat, 2013, pendant, copper, silver; Fran Allison, An exploded view of an ugly blouse, 2012, brooch, fabric, silver, stainless steel.
Share this: