My Weekend: Stacey Morrison
This seasoned presenter finds time between kids' sports games for brunching and buying — not to mention a spot of exercise herself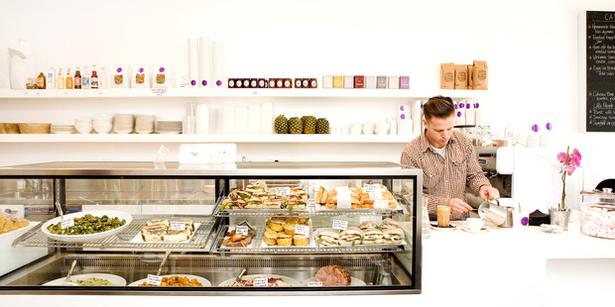 Friday July 11, 2014
Between hosting Drive on The Hits, presenting TVNZ's Whanau Living and writing columns for New Idea, mum-of-three Stacey Morrison packs her weekends full of delicious food and quality family time.
"Once the kids' play schedule of league, swimming and jujitsu and maybe golf is done, we try to fit in some grown-up playtime with good friends, great kai and music," says Morrison.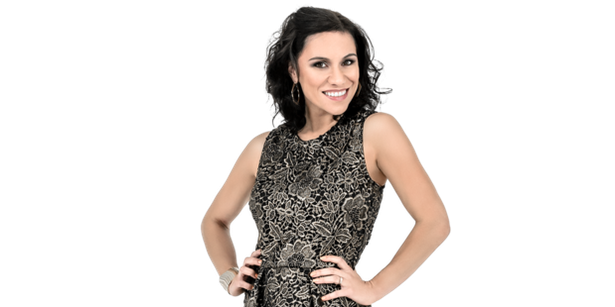 She shares a few of her favourite weekend spots.

Shopping ... Farmville in Grey Lynn has great produce at good prices and lovely Annie keeps a stash of Amazeballs for me. She knows I'm addicted, particularly to the Vanilla Bliss flavour of these nutty, organic treats.
Exercising ... We're all active and boxing, running or a Les Mills gym trip will be squeezed in too.
I'm addicted to Les Mills' Grit - 30 minutes' intensive training is perfect for my schedule and attention span! I need to get in more running time though, because I'm signed up for the Onehunga half marathon later this year ... Eek.
Drinking ... I celebrated my birthday with a group of girlfriends enjoying a burlesque dancing lesson at the Havana Club - we may have to recreate the moves there! Tyler Street Garage was our next stop, love the atmosphere, and great food to match. I recently stopped trying to be a wine drinker and succumbed to the truth that wine doesn't like me. Spirits are much friendlier - Canadian Club and dry specifically.
Dining ... I love to eat out. After one visit I need to go back to Miss Clawdy's in Wynyard quarter, the desserts there could seriously get you in trouble.
Loving ... The whole of Tamaki drive - those beaches make me feel wonderment at our gluttony of riches in this city. Rangitoto has such a regal presence and connects us to this area tribally as well.
Brunching ... We love to brunch and have lots of local favourites including Mt Albert Lodge, Parkside Cafe and Fiesta Coffee lounge in Pt Chev - these places manage to fill us all up. Catroux in Westmere has a creamy rice porridge that I find myself dreaming about and our toddler loves the sandpit and chalkboard out the back. I'm tempted to order one of the kids' hot chocolates for myself because they're perfectly frothed - just how I like them.
Discovering ... Bread & Butter Bakery in Westmoreland Street, Grey Lynn is a new, firm favourite. Don't be confused by the name and bakery treats - their brunches and lunches are filling, wholesome and delicious. Add to that easy parking and cute decor, as well as nice service. It's perfect for meetings and a catch-up with friends.
I also want to try Wilder and Hunt in Ponsonby. Amy came on our Whanau Living TV show and made such beautiful, tasty food, I can't wait to try out her new store. She has one in St Heliers too.
Shopping ... I love pop-up stores and all they stand for - that's why I'll always investigate when I see one, especially if they're selling clothes or homewares. Their short-term existence makes it all the more exciting, until you fall in love with them and then they move, but I've searched/stalked them online until I find them again like A Little Shop. 
Share this: