The Quiet Achiever: Nadia Reid
The talented musician on her absolute banger of a year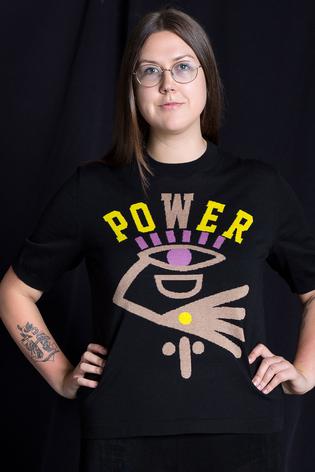 As midnight nears on December 31, Nadia Reid will have managed to squeeze in one last show before the hour strikes over. The Port Chalmers musician is performing at Silo Park's Wondergarden — a firework finish for her absolute banger of a year.
Since her 2015 debut Listen to Formation, Look for the Signs, the 26-year-old has decisively upped the ante. Her second album Preservation, released in March, has been highly acclaimed by Billboard, Pitchfork and The Guardian.
Incredibly it also nabbed the No. 2 spot in Mojo Magazine's album of the year list (behind LCD Soundsystem) — but Nadia is staying firmly grounded. "It's a temporary high. It's a bonus, not the goal," she says. "But the recognition is important. If more people are getting my album, we get to do more."
Nadia, along with guitarist Sam Taylor, has toured Europe, the UK and the US in 2017. A highlight including a live stint on UK cultural institution show, Later... With Jools Holland, a "frightening" but "amazing" experience, she says.
Born in Auckland and raised in Dunedin, Nadia says music was a "crazy" obsession from an early age. "I used to sit by my stereo and wait till my favourite song would come on so I could press record and listen to it over and over again."
The singing and songwriting came soon after, she says. "It's like a channelling. If all the right ingredients are there I can get to this place. Music makes me a better person. It helps me understand the world and myself."
On Preservation, Nadia's ethereal vocals are cast against folk and rock elements, but her sound has more grit than before. "It felt a couple of steps above the first album," she says.
The songs deal with love, loss and self-reflection, but she prefers not to divulge their meaning. "I don't like to give too much away. Listeners should have their own experiences."
The song Richard has garnered attention, referencing a cutting line about an ex-boyfriend who "liked the sound of his own voice", but Nadia says it's more metaphoric. "I fear that people take things too literally sometimes. I would hope that people would be able to go a bit deeper."
A third album and a move overseas are planned next, she says. Her owlish-framed eyes are locked on the world stage. "New Zealand can be a little bit too small. There is a point where you get to a certain level and you just start hitting the wall."
Her hometown harbour, however, is always in sight. "It doesn't matter if I'm in Norway or Dunedin. It's the same thing. I am the same person."
Share this: