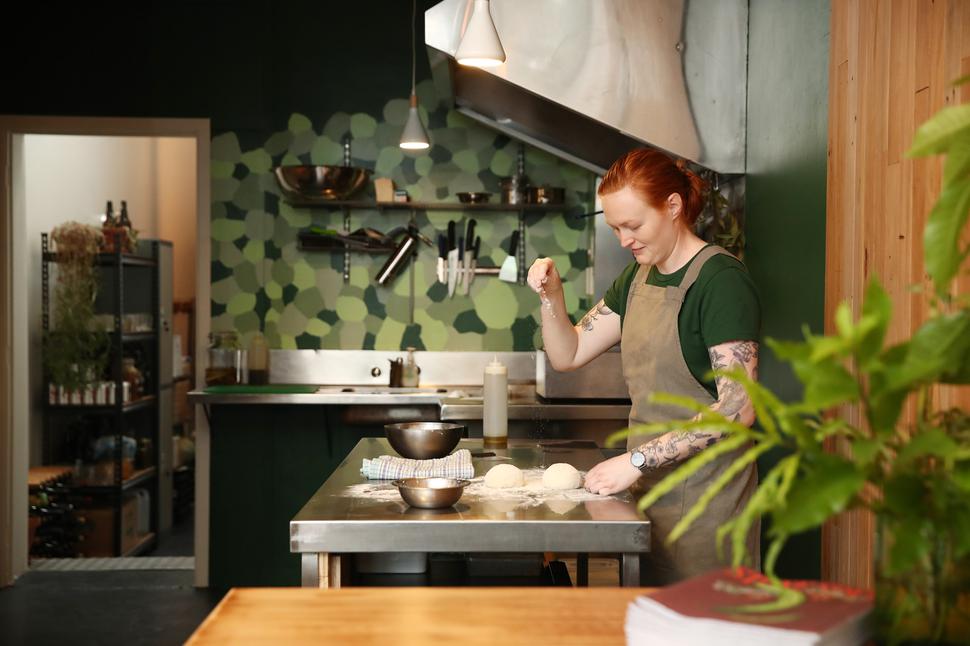 Neighbourhood Watch: Where To Eat, Drink & Visit in Eden Terrace
What Eden Terrace lacks in green space it makes up for in great bars, restaurants and lunch spots
Friday July 24, 2020
This uptown suburb has a delightfully sordid history. Once a hub of industry, producing everything from pottery, to clothing and boots, upholstery and furniture, it slid into 'disripute' in the 1900s and was labelled the "haunt of many of Auckland's best known crooks" (according to a 1920s newspaper, source: Wikipedia). Town planners thought running a motorway right through the middle of Eden Terrace in the 1960s would disperse "the slum" and drive inhabitants to "healthier areas".  The motorway effectly cut the suburb in two, making it even less appealing to live in, and it wasn't until the 1990s that residential housing began to return. Today the area is a unique mix of industry and apartment living, centered around a well-loved urban park - Basque Park. A lively and diverse place to live, Eden Terrace's dense population is serviced by a strong selection of cafes, restaurants, shops and bars. Here are a few of our favourites.
Coffee Pen
This little cafe is a much-loved local haunt located down a steep side street. There isn't much by way of indoor seating, just a couple of picnic tables outside and a scattering of tables and chairs under the shade of a plane tree. While that may not sound particularly seasonally friendly, fans flock here for owners Yas and Fumi Hisai's delicious cabinet food and great coffee. They specialise in comfort food like sandwiches, quiche and pasta – relics of another era made with a Coffee Pen twist. It's rare to find a good lasagne in a cafe cabinet these days but it's a regular here alongside cheesecake and banoffee pie.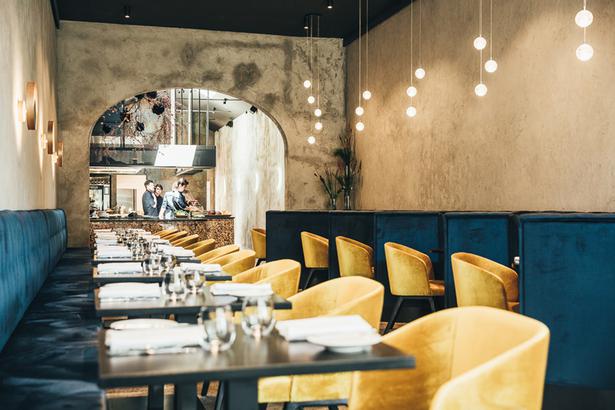 Lillus' beautiful dining room
Sid at The French Café
The fine dining restaurant that needs no introduction, Sid at The French Cafe is at the top of its game when it comes to elegant restaurant fare, served in chic surroundings by some of the best waitstaff in town. Owners Sid and Chand Sahrawhat (who also own Cassia and Sidart) have honoured the 20-year legacy of the restaurant, while putting their own spin on the food since they bought it from Creghan and Simon Wright in 2018. Viva restaurant reviewer Jesse Mulligan gave Sid at The French Café a rare perfect score on his last visit.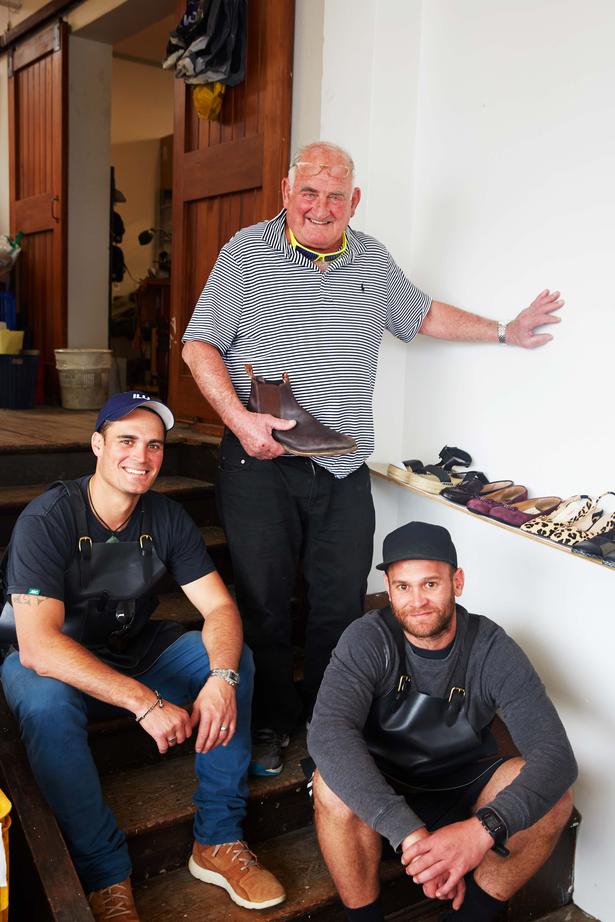 Lillius
A gorgeous fine dining restaurant from chef Fraser McCarthy (ex-The Grove and Merediths) and his partner, fellow chef Shannon Vandy (ex The Grove), serving inventive a la carte dishes or a four-course tasting menu. The food at Lillius has a New Zealand focus; you'll find Tora Bay paua on the menu alongside Canterbury truffles, Waikato lamb and mānuka honey. 19 Khyber Pass Rd
Sushi Bian
Drop in for a delicious range of freshly made, choose-your-own sushi, plus a great list of donburi and bento boxes. The sushi here is varied, inventive and beautifully presented, plus you get a scoop of the housemade tartare sauce, which is Japanese mayo laced with onion and black pepper. 183 Symonds St, Newton
Simon James Design
New Zealand furniture, lighting and homeware purveyors Simon James Design have accessories and homeware stores in Herne Bay and Newmarket, plus a furniture showroom on Upper Queen St. Alongside its own brand furniture and lighting is an evolving edit of clothing and home goods. The Upper Queen St showroom is open for impromptu visits and purchases Monday through Saturday. 61 Upper Queen St, Newton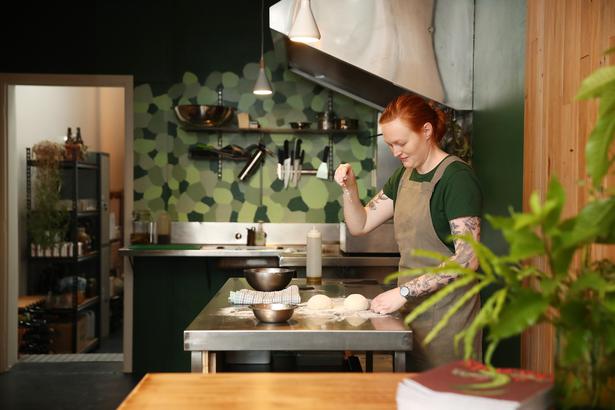 Forest chef and owner Plabita Florence.
Gemmell's
This leather goods repair workshop is something of a Newton icon, having been in business for almost 100 years. It offers unmatched inter-generational leather goods expertise that keeps customers coming back for shoe and bag repairs and restoration. Many of the skilled craftsmen on staff have been with the business for more than 20 years. Sustainability is at the core of Gemmell's business model, and the idea of buying less and buying well, and caring for that investment is the grease to the wheel. 191 Symonds St, Newton
Southbound Records
Cruise through a 4000-strong collection of vinyl at the uptown independent record store, selling music from around the world, plus a selection of secondhand stuff, books and vinyl accessories. It's located in the impressive heritage building next to T Whites Bikes. 132 Symonds St, Eden Terrace
Hard To Find Books
Previously located in Onehunga, Hard to Find Books was a well-loved addition to that neighbourhood until rising rents drove it out in 2018. Its new location is the former St Benedicts Convent and College opposite the church. This two storied brick building used to house an order of nuns, and is now home to rows of, you guessed it, hard to find books – around 90,000 of them. "Old books, used books, antiquarian books, rare books, singed booked and more," says its website - whatever kind of reader you are, there's something to delight you at this quirky haven of books. 2-4 St Benedicts St
Forest
Chef Plabita Florence's plant-based restaurant is a 16-seater oasis on Symonds St. Open Wednesday to Saturday for dinner, the menu is fluid and ever-changing depending on produce available, sourced from local organic gardens like Kelmarna or OMG down the road. Plabita told Viva: "I want Forest to be completely plant-based and to know where every ingredient comes from. To me that feels like producing the food that should be made."
177 Symonds St, Eden Terrace
Hero's Sandwich House
A sandwich spot with a short list of great sammies, Hero specialises in American-style classics like the Reueben, Philly Chese steak and CBJ (chicken, bacon jam and cheddar). The tuna salad sandwich comes on a slightly sweet bagel, topped with mayo-drenched dill, capers and tuna sprinkled with a few salt and vinegar crisps for contrast. These aren't sangers for the faint-hearted, in fact you might need a quick lie down afterwards. Hero recently opened a city outpost at 42 Airedale St - find them on Facebook. 66 New North Rd, Eden Terrace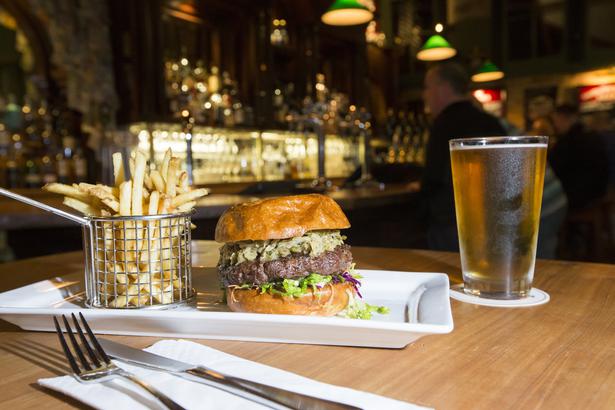 Galbraith's
There aren't enough pubs in Auckland like Galbraith's. Warm, wood-panelled, cavernous and cosy at the same time. Brick walls covered in beery memorabilia. Board games. A fireplace. It's the place to be on a winter's night, with a pint of Galbraith's specialty real ale or their European-style beer, or one of the many local and international beers on tap. Pair it with pub classics like fish and chips or bangers and mash, or if you're feeling fancy there's a bistro-style menu too, with steak frites, risotto and cassoulet. It's the kind of place you can drop in to read a chapter of your book while you quietly down a beer, or gather the whole family for a celebratory catch-up. Open every day from 12pm. 2 Mount Eden Rd, Grafton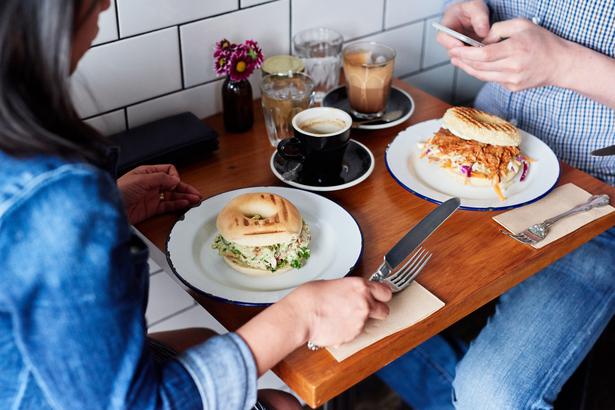 Al Volo
Family-run Italian eatery and pizzeria Al Volo is a fun, lively spot to drop in for a casual dinner, open Wednesday through Sunday. This place cranks on the weekend, with takeaway woodfired pizzas in classic Neapoltan style flying out the door. Those who dine in will find a warm, bustling environment with Peroni on tap and Italian wines by the glass, and a menu of handmade pasta, salads and tiramisu for dessert. 27 Mt Eden Road, Grafton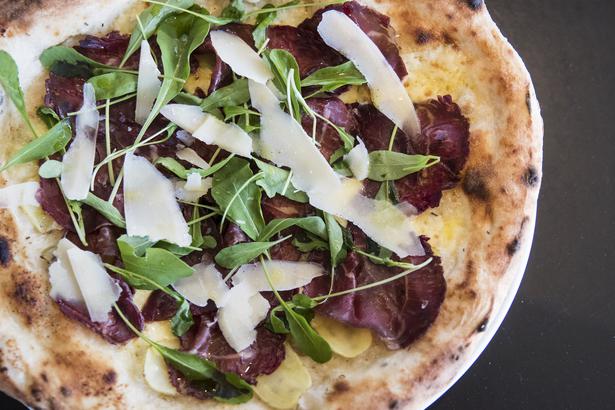 Goodness Gracious
There are three GGs around town, one in Takapuna and another in Parnell, each with an industrial-cool fitout, serving toasted filled bagels and good coffee. The Eden Terrace location usually has customers streaming out onto the sidewalk, which gives it a nice neighbourhood vibe. Go if you like bagels – there's all manner of variations on offer, from the classic blat (bacon, lettuce, avocado, tomato) to breakfast bagels and extremely filling chilli con carne-topped versions. 2A New North Rd, Eden Terrace
Share this:
More Culture & Travel / > Local