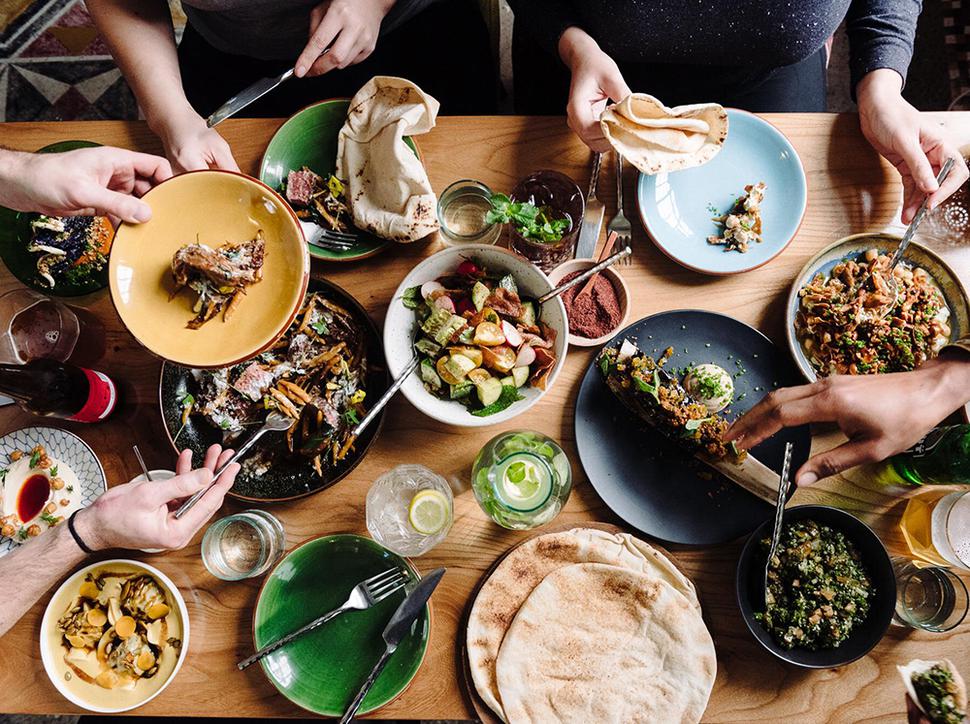 Neighbourhood Watch: Where To Eat, Shop & Visit On Karangahape Rd
From vintage gems to brilliant bar food, here's what's good on Auckland's most colourful strip
Wednesday Oct. 3, 2018
The Caker
Whether you're celebrating, commiserating or simply nursing a chronic sweet tooth, you can always find an excuse to visit The Caker's pretty-in-pink shop. Pop in on Sundays to sample off-the-menu goodies (think salted macadamia maple and pear cake), grab a cake mix or a cookbook if you're feeling adventurous. 446 Karangahape Rd, Newton
Cross St Market
While technically not on the K Rd strip, these markets are well worth the few steps down to parallel-running Cross St. With everything from furniture and pottery to tarot card readings, this market is a must-visit for those with an eye for vintage goods. Swing by on Thursday and Friday late nights for a cheese toastie and a browse. 4 Cross St, Newton
Cotto
As the current darling of Auckland's restaurant scene, former pop-up Cotto has gained a cult following. The incredibly reasonable menu features nothing over $20, which has diners scrambling to try handmade maltagliati, fresh focaccia, goat's cheese dumplings and burnt orange panna cotta. 375 Karangahape Rd, Newton
St Kevins Arcade
Step into a slice of Auckland history when you pay a visit to St Kevins Arcade. This 1920s building has lived through plenty of reinventions, its most current seeing it home to a score of notable restaurants, bars and shops.
Whether you're in the mood for an epic Lebanese feast at Gemmayze St, brunch at Besties or a late-night Japanese snack from Acho's, the line-up at St Kevins has you covered. Those looking for a bit more bite to their night can catch a gig or sink a drink at The Wine Cellar or Whammy Bar.
If all this scheduling has your watch working overtime, hole-in-the-wall St Kevins stalwart Albert Watch will have your timepiece sorted in a snap. 183 Karangahape Rd, Newton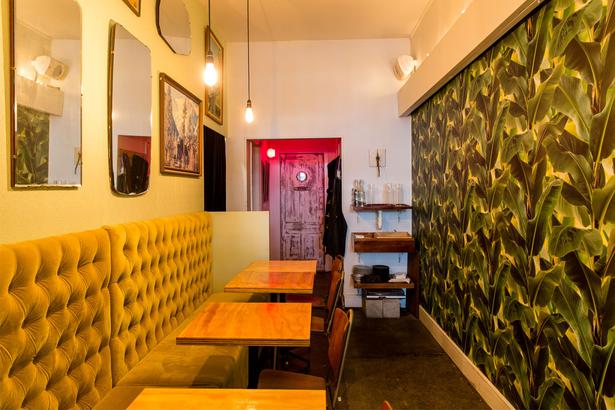 Madame George 
Come for a drink, stay for the food. Madame George has gained an excellent reputation for its food as well as its cocktails – giving the classic notion of bar food a run for its money. Slide into a booth or get a prime seat at the bar next time you want to gain cool points with your mate/date/colleague. 490 Karangahape Rd, Newton
Crushes
Stop by Crushes (formerly known as The Bread & Butter Letter) when you want to swap online shopping for the real deal. With plenty of homeware, stationery, books, skincare and vintage goodies, browsing through this treasure trove is the perfect way to idle away an afternoon. 225 Karangahape Rd, Newton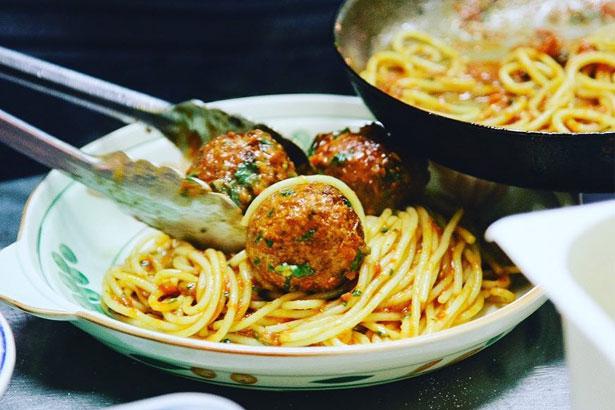 Coco's Cantina
As the original champions of K Rd's colourful culture, Coco's Cantina are arguably the heart of strip's dining scene. Sneak in before 7pm for Happy Hour prosecco or slink away from work even earlier to make the most of the Happy Hour pastas available before 6pm. The polenta chips, chicken liver pate, and spaghetti and meatballs are good any time of the evening. Pick a seat outside and watch the world go by, or secure a booking for the private dining room next time you have something to celebrate. 376 Karangahape Rd, Auckland
Buana Satu
With plenty of jewellery, textiles, homewares and clothing, K Rd institution Buana Satu is the perfect stop for poor souls shopping for loved ones that are impossible to buy for. The beautifully illustrated cards are well worth the visit for those sick of the garish options often on offer in newsagents. 229 Karangahape Rd, Newton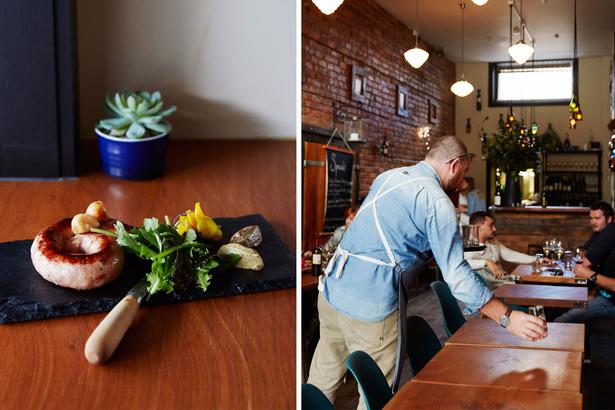 Apero
Sandwiched between Cosmic Corner and Saloon Bar, you'll find Apero. As its name suggests, this small bar/bistro specialises in Apero (a French tradition of drinks, snacks and company). Prop yourself up at the window seats and indulge in some serious people watching while you sip a glass of something good from the carefully curated wine list. Don't miss the handmade pork sausage which you can procure by the quarter metre, or the goat's cheese croquettes with Kamahi honey. 280 Karangahape Rd, Newton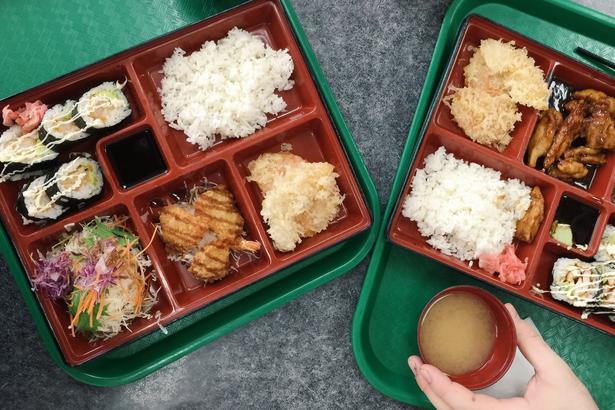 Mercury Plaza
Take a trip down Mercury (and memory) Lane and pay a visit to Mercury Plaza. "Mercs" as it's affectionately known still features original 90s arcade games and is in a crumbly state of affairs, although that doesn't put its many fans off.
Stick to the upper level to experience two of central Auckland's best secrets – Sushi Salmon Bar and Chinese Cuisine. Peruse the internal supermarket while you wait for your bento or BBQ pork, where you can grab anything from a new porcelain dinner set to an alcoholic beverage to go with your meal. Get in quick before the City Rail Link developments see the spot bowled. 23-31 Mercury Ln, Newton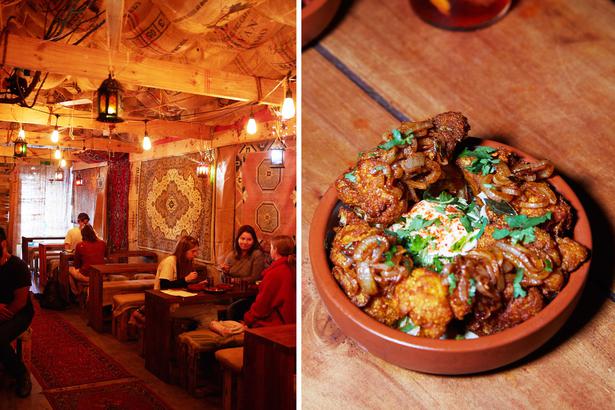 Satya Chai Lounge
Tucked away behind an unsuspecting doorway is one of K Rd's best gems, a not-so-secret Chai Lounge offering some of Auckland's tastiest Indian food. Settle in amongst the rustic coffee sacks and Persian rugs with a spiced Negroni in one hand and a serving of cabbage 65 in the other. Much like its sister in Sandringham, Satya Chai Lounge is the ultimate in cosy dining. 271 Karangahape Rd, Newton
Myers Park
While slightly seedy after dark, Myers Park provides a welcome refuge from the grey cityscape. The recently renovated playground is a favourite with kids and you can often find boot camps utilising the steep staircase leading up to St Kevins Arcade. Join office workers making the most of their lunch breaks and students seeking some downtime. 72 Greys Ave, Auckland
Share this: