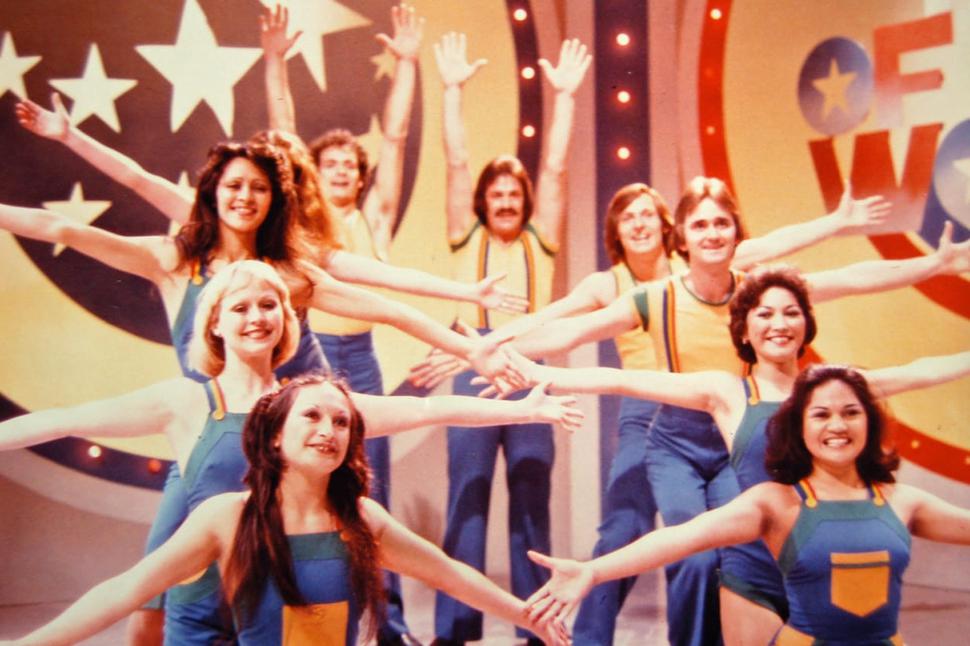 10 Thought-Provoking Exhibitions To Visit This Weekend & Beyond
In need of enlightening escapism? These fresh exhibitions offer a unique perspective on life
Friday Sept. 18, 2020
Take a moment out of your week for some downtime away from daily worries and visit some of these great new exhibitions - some recently opened and others launching this weekend. 
The Medium is the Message – Television Now And Then, Gus Fisher Gallery
A trip to Gus Fisher Gallery is worth the visit if only to admire this historic building – don't miss its ongoing current exhibit The Medium Is The Message, an exhibition that opened in August to mark 60 years since the first official public television broadcast in Aotearoa. On display until November 7. 
Gusfishergallery.auckland.ac.nz
Matters of Time by Mickey Smith, Sanderson Gallery

Reflections of cultural identity and nostalgia are just some of the themes explored by photographer and artist Mickey Smith.
Her more recognisable studies of documented bound periodicals found in public and institutional libraries offer thoughtful insight around societal structures, and as her practice evolves, these physical documents continue to become harder to find with the rapid increase of digitization.
The selection of photographs in Matters of Time spans fifteen years, illustrating the depth of Mickey's passion and engagement to this work. On display until October 11. Sanderson.co.nz.
Candice Lin: Pigs and Poison, Govett Brewster Art Gallery
L.A based artist Candice Lin's debut Southern Hemisphere show explores legacies of Chinese migration and the interconnected cultivation of crops like tobacco, sugar cane, poppy, and fungi.
Candice looks at the racialized language around plants and their use in parallel narratives of vitality and contamination. On display until November 15. 
Whakaahua Māori: Images of Tangata Whenua 1860–1910, Webb's
Precious photographs that capture life in Aotearoa in the lead up to the 20th Century are available to view and bid on at this new online auction from auction house Webb's until next Monday 21.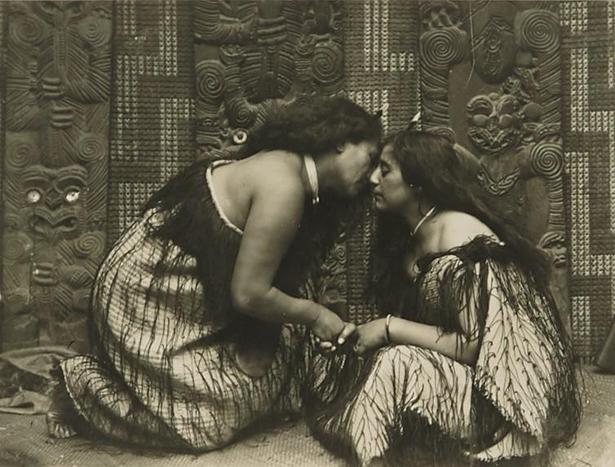 The photographs come from a single, private collection and are being presented to the market for the very first time, exploring the unique albumen silver technique, which was the first commercially-viable method of producing prints from negatives. Major studios and photographers such as Burton Brothers, Josiah Martin, Pullman Studios, George Valentine, Stephen Thompson and James Partington are represented in the sale. Webbs.co.nz
On the Last Afternoon: Disrupted Ecologies and the Work of Joyce Campbell, Te Uru Waitakere Contemporary Gallery
This weekend is the open day for Te Uru's latest exhibition On the Last Afternoon: Disrupted Ecologies and the Work of Joyce Campbell, the first presentation of interdisciplinary artist Joyce Campbell's photo- and media-based practice, first held at the Adam Art Gallery Te Pātaka Toi in 2019.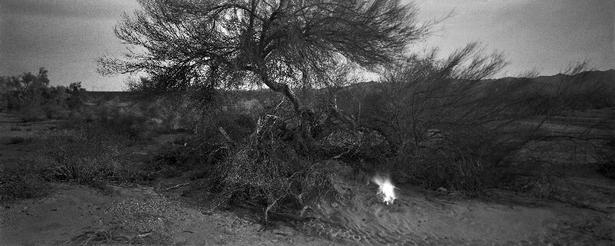 Described by Joyce as "a meditation on the interdependence of physical systems", the exhibition is curated by leading contemporary art historian, Los Angeles-based John C. Welchman, and examines Joyce's work across photography, philosophy, ecology, material history and science fiction from her near three-decade career. The exhibition is accompanied by a fully-illustrated 320-page publication.
Joyce Campbell and special guests Richard Niania and Christina Barton will be in the gallery this Saturday 19 from 11am-3pm. 
On display until November 22. Teuru.org.nz/
Oracles, City Gallery
Two ground-breaking names in the art scene - Pati Solomona Tyrell and Christian Thompson – have teamed up in this dynamic exhibition spanning photography, performance, film, and the digital landscape.
Pati is a founding member of Auckland-based queer Pasifika collective FAFSWAG and the youngest nominee for the Walters Prize. Christian is an interdisciplinary Bidjara Aboriginal artist, holding a doctorate in Fine Arts from Oxford; his work focuses on indigeneity and queerness through performance. On display until October 18. Citygallery.org.nz
Te ngau a Hine-Moana , Corbans Estate Art Centre
Raukura Turei, Multi-disciplinary artist, architect, and performer of Ngaitai ki Tamaki and Nga Rauru ki Tahi iwi, will be showcasing her latest exhibition from this Friday onward at Corban's Estate Arts Centre, also coinciding with Artweek Auckland (October 10-18).
Curated by Cora-Allan Wickliffe, this dynamic exhibition unites the talents of three artists - Raukura, aute artist Nikau Hindin and installation/sculpture artist Turumeke Harrington.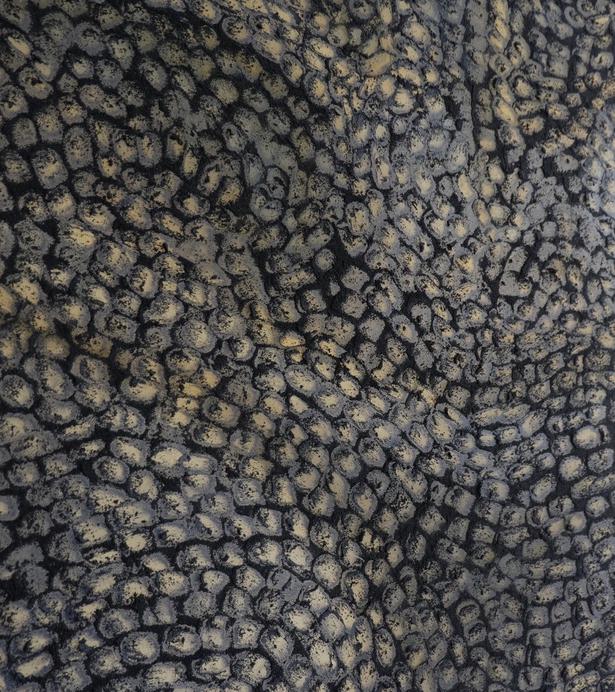 "This show is a particularly special exhibition for me personally as these works were made in the wake of my first child and a particularly confronting year for many," says Raukura. "I was reflecting a lot on my Kuia, who passed at Te Henga just before I was born and so these works are a dedication to her."
Along with her partner, Ta Moko artist Mokonui-a-rangi Smith, the couple are in the process of developing a new collective studio space at Corbans that will be the home to Raukura's art practice, alongside Mokonui-a-rangi's traditional Tā Moko practice.
For those interested in purchasing works or who can't make the show, an online catalogue is available, and for purchase enquiries, please contact Dan du Bern at Sumer Contemporary Art dan@sumer.co.nz. Ceac.org.nz/
K-Rd Clay, Anna Miles Gallery
Don't miss this the chance to view new work by Peter Hawkesby made from the rich caramel seam of Karangahape, a small portion rescued during Karangahape Road's recent excavations and road works.
Peter describes the clay as "explosive terracotta". Not an exclusively ceramic exhibition – also includes paintings and photographs – the exhibition also includes Zahra Rocks, 2012, a photograph of Zahra Killeen-Chance by photographer Solomon Mortimer taken on their first date - on Rangitoto.  On display until September 25. Annamilesgallery.com.
Lost Heads & Hobgoblins, The Dowse
If you're in or near the Lower Hutt region, don't miss the latest pop-up exhibition at The Dowse Art Museum. Senior Curator Dr. Chelsea Nichols takes visitors on a wild ride through the curious and fascinating objects in The Dowse Collection. On display until February 7, 2021. Dowse.org.nz/
Relatively Fruity, Föenander Galleries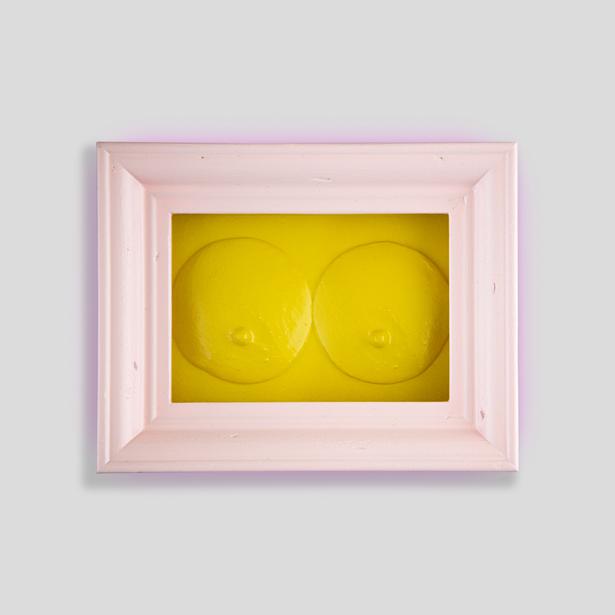 Pop-art is often peppered with satire and humour, and the same can be said for the work of English/New Zealand artist, Oliver Cain, whose work - while at first glance might seem whimsical - has more serious undertones. His latest exhibition Relatively Fruity explores themes of gender and queer identity through paintings and ceramic works that takes everyday objects like milk cartons and bananas and reimagines them in an entirely whimsical way. Relatively Fruity, opens 24 September -5 October. Foenandergalleries.co.nz/
May Fair Art Fair
For those who are staying indoors this weekend, check out May Fair - an online art fair challenging the way we view art and showcasing emerging artists from Aotearoa and the Pacific.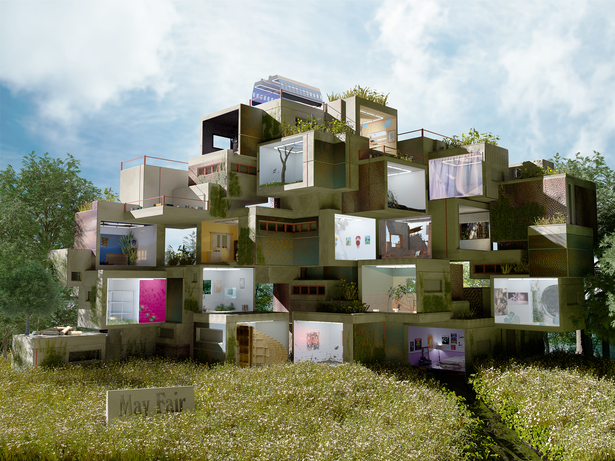 An inspiring example of the fresh thinking wrought by 2020, "May Fair is the only art fair in New Zealand that celebrates new-generation artists who are not yet represented by a gallery," explains Ophelia King, one of the fair's four facilitators (alongside Eleanor Woodhouse, Becky Hemus and Nina Lloyd). Reimagining the concept of an art fair through dreamlike renders created with Edward Smith, May Fair harnesses digital technology to defy the realities and constraints of physical spaces. Visitors to May Fair's online site (created by Samuel Beca and designed by Raph Roake) navigate a virtual building and explore its exhibition spaces – 20 virtual "booths" from artists like Sione Tuívailala Monū, Amy Unkovich and Nââwié Tutugoro, independant curators, and galleries including play_station, Wet Green and more. Ends September 24. Mayfairartfair.com
Share this: