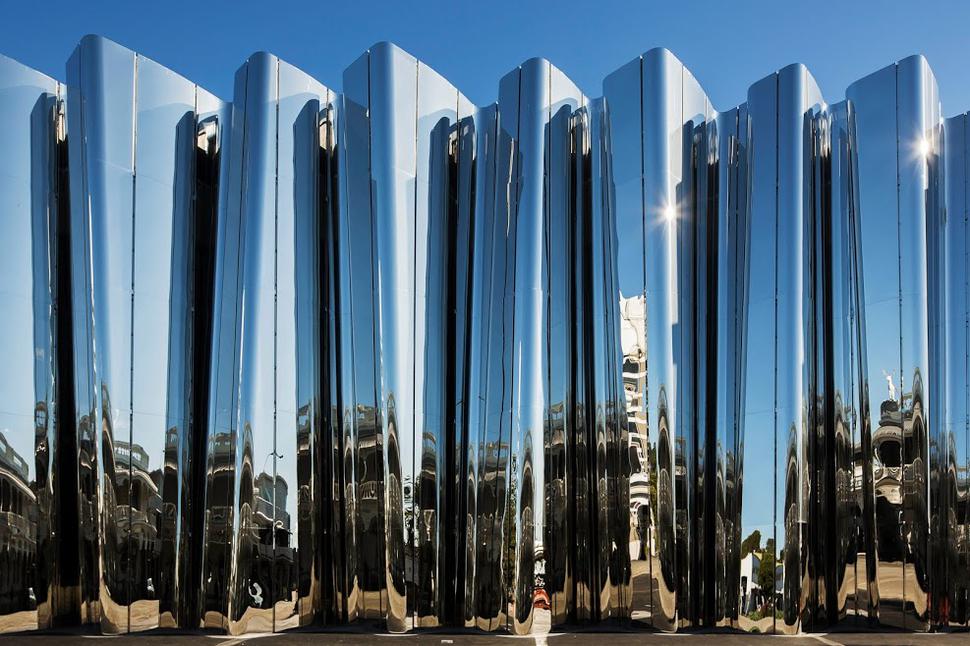 Touring New Plymouth with Len Lye Centre curator Paul Brobbel
Contemporary art museum Govett-Brewster Art Gallery has opened in the new Len Lye Centre - take a tour around New Plymouth with the curator
Saturday Aug. 8, 2015
Opened last month in New Plymouth, the Len Lye Centre is the first museum in Australasia dedicated to a single artist. Curator Paul Brobbel has lived in the city since 2007 and says there is an ambitious and energised feeling about New Plymouth right now - with the centre adding another reason to visit. He describes it as the first real destination piece of architecture in New Zealand. "The stainless steel facade that we have on the building is really going to hit a spot with young people. You know the Anish Kapoor sculpture in Chicago? It draws people in, and now they are here taking selfies." Paul shares his top 10 spots in New Plymouth.
Oakura Beach
The New Plymouth coast, and maybe the city itself, is defined by the amazing coastal walkway, but my favourite piece of coastline here is a little further westward. Oakura beach is where I go most frequently. The hottest New Zealand summer I can recall was spent here. My wife, Liza, and I got married overlooking the beach. The day after we went swimming with guests and enjoyed the warm water, crystal clear skies and Mt Taranaki looking down on us.
White Hart Hotel
124 Devon St West, New Plymouth
Before I moved to New Plymouth, I had been forewarned about the White Hart Hotel and its debauched history — sex, drugs and rock'n'roll. There was just a little of that left (and not in equal measure) when I arrived, having at least a few years to enjoy the Public Bar at the White Hart, the last operating part of this institution. The building itself dates to around 1886, is a Grade 1 registered historic place and has been beautifully restored in recent years. Even with new businesses operating from the site, some of the history remains, including its beautiful staircase, original cobblestones and a lasting nod to the "Red Room" in the great Snug Lounge, now operating on the ground floor.
Hour Glass
49 Liardet St, New Plymouth
This bar is a little bit of a hike for those of us working this end of New Plymouth (walking more than two blocks in New Plymouth requires some negotiations) but good nights often end here. It can get very cosy, it has a great wine menu, the staff know all the customers and it was the first bar in town to stock Brew Mountain, my favourite locally brewed beer.
Petit Paris
34 Currie St, New Plymouth
There are plenty of good cafes in New Plymouth and each new cafe is usually better than the last. Petit Paris is a bit of an institution now and my default cafe. They do great baking here, although I only ever order the same two things, their croissant or, on special occasions, the croque monsieur. On a Sunday morning, overlooking the farmers' market, this is a great place for people-watching. Over summer they go al fresco at the beach, opening up Paris Plage at East End Reserve.
Pukekura Park
It's pretty impressive as a civic park — it won the Mayfair position in New Zealand Monopoly! There are a number of things here that could stand alone as an attraction, the lakes, the Festival of Lights, the zoo, the cricket ground (and I hate cricket). When I have guests visiting from overseas, a trip to the park is a given.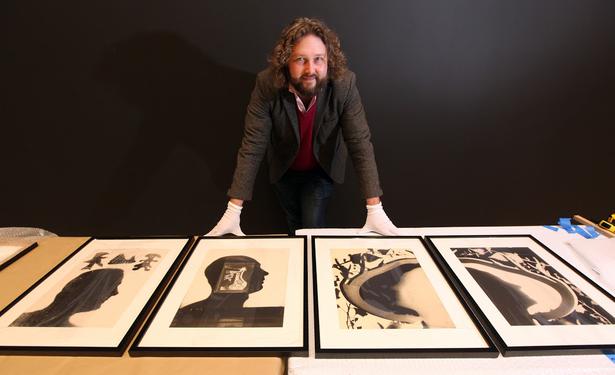 Arizona Burger Bar
91 Devon St West, New Plymouth
To be honest, no eatery has such a track record for satisfaction as this after-hours takeaway and late-night salvation. I've had dreams of it opening into more respectable hours. Most great nights in New Plymouth end here.
Kina: NZ Design & Art Space
101 Devon St West, New Plymouth
Working at the big art gallery in town means you don't get to see art from the audience's perspective all that often. Thankfully, there's Kina, where you can see some great work from artists and designers from around New Zealand and particularly local artists. Friday night openings here are a great way to think beyond the work we do at the Govett-Brewster.
Faded Fancy
573 Devon St East, Fitzroy, New Plymouth
There are great secondhand vintage shops deep in Taranaki, in places like Eltham and Hawera. This is the best vintage/retro shop in New Plymouth. It's tiny, but full of linen, jewellery, homeware and children's collectibles. The radio is always tuned to Hauraki, too.
Vinyl Countdown
109 Devon St West, New Plymouth
Probably the most important shop in New Plymouth — a thriving independent record store. A great place to get the new Led Zeppelin reissues. New Plymouth can still, in parts, have that provincial "closed on Sunday" feel, but not here. You have to squeeze past the punters as they browse the vinyl on weekend afternoons.
Len Lye Centre Cinema
42 Queen St, New Plymouth
This is part of the Govett-Brewster Art Gallery / Len Lye Centre, where I work, so I'm being biased in saying it is New Plymouth's best new attraction. But it probably is. The architect of the Len Lye Centre, Andrew Patterson, did a killer job with the cinema design. We're bringing great cinema to New Plymouth again.
Share this:
More Culture & Travel / Going Places