The Viva Team's New Year's Resolutions for 2016
What the Viva team is resolving to do more (or less) of in the new year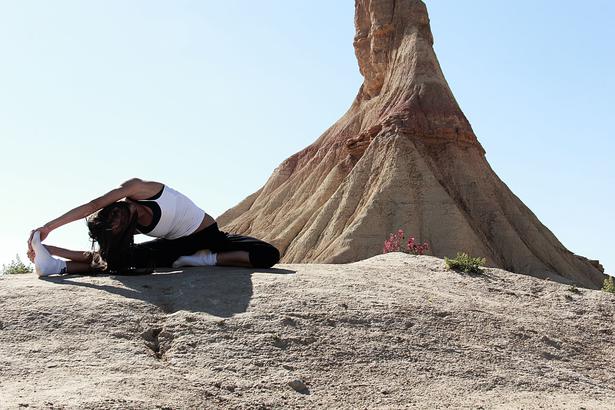 Sunday Jan. 3, 2016
Amanda Linnell, managing editor
Practise more yin yoga. The reason? To balance the mad yang in my life.
Jessica Beresford, digital content producer
Getting rid of my potty mouth was a New Year's resolution from last year, but unfortunately it didn't stick, so I'm determined to give it another go for 2016. Someone pass the swear jar.
Angela Casley, recipe editor
2016 is going to be my digital year. I will be getting savvy! Well that is the plan, so watch this space. Also planning two girls' weekends away — one mountain biking and another a hiking weekend. There is always too much talk so it is time to take action.
Rebecca Wadey, wellbeing editor
Last year my NY's resolution was to paddleboard from Pt Chevalier to Te Atatu. Then I scrolled through the Herald online at 7am New Year's Day to read a great white shark had been spotted in that channel. So perhaps my first resolution is to get back on the board, so to speak. Another resolution: to make space for more mindful practices. I've recently started going to  'sleep yoga' at The Centre and I've realised it presents even more of a challenge for me than some of the really physical hand-standy vinyasas. There is an old adage that you resist what you need the most and I think,  in order to achieve true balance in life,  you need to be aware of this.
Dan Ahwa, fashion editor
I don't really believe in New Year's resolutions, but if there was one thing I would like to continue doing is to keep playing tennis and hopefully get better at it. It's a good way to relax.
Rebecca-Barry Hill, writer
To get up (consistently) earlier. This year, my body clock has become completely confused by getting up anywhere between 6 and 8.30.  A little less sleep in the morning never seems to matter as much if I get to the gym and/or meditate first thing —  I feel energised all day.
Anna Lee, editorial assistant
2016 is the year I'm actually going to put my 'keep cup' to work. I religiously get my morning coffee (or three) in a takeaway cup just because it's convenient, but I really should make an extra effort to use  the earth-friendly reusable one I have and bring it from home.
Lucy Casley, digital and design assistant
To make my lunch more. It must have been months  since I last brought my lunch to work and I have been able to get away with it as there were endless lunch options around Queen St. However with our recent building relocation, I am struggling to  venture back  to my favourite lunch spots.
Zoe Walker, associate editor
I'm not the biggest fan of New Year's resolutions as I think they feed into the idea that who you are right now isn't enough ... but I will be trying to improve my posture. Reducing the time I spend in front of a screen (computer, phone) isn't realistic, but sitting or standing properly while doing so is.
Janetta Mackay, beauty editor
I'm not big on these,  and if I do make one it is more likely to be on my birthday when I can guarantee to get at least half of the older and wiser bit right.
Share this: