New York: The beat goes on
Zoe Walker talks to top New York hotelier Sean MacPherson about his latest venture, The Marlton.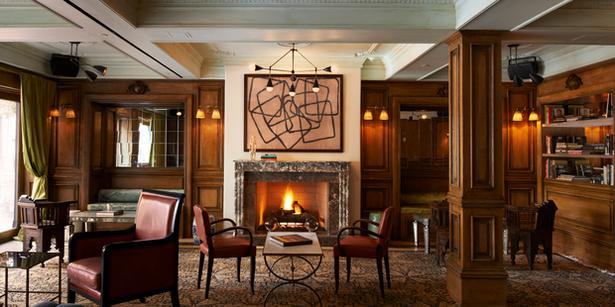 Thursday Feb. 27, 2014
Like many buildings in New York's historic Greenwich Village, The Marlton Hotel has a storied past heavy with Beat icons. Formerly a single room occupancy known as Marlton House, it housed writer Neal Cassady, comedian Lenny Bruce while he was on trial for obscenity, Valerie Solanas (living there when she shot Andy Warhol) and Jack Kerouac, who wrote The Subterraneans and Tristessa while boarding in the building. That history is something the hotel's current owner Sean MacPherson wanted to honour.
"It's a landmark building, 114 years old and a very special part of New York City and Lower 5th Avenue. I wanted it to very much feel contextual to the neighbourhood, and I wanted to honour the history of the building and the neighbourhood," explains MacPherson on the phone from New York. "I tried to make it feel as if it was almost a Lower Fifth Avenue apartment."
Like most New York apartments, the rooms in it are small (think cosy); for those with bigger budgets and luggage there are two penthouses with terraces on the ninth floor.
One of New York's top hoteliers, low-key MacPherson was born in New Zealand (he holds a New Zealand passport) but grew up in Malibu, California, with his surfer mother Janet MacPherson. His father, Tim Murdoch, still lives in New Zealand although MacPherson hasn't been back in about a decade. "I've been caught up in New York," he jokes. He arrived in the city in 2000, having opened several successful restaurants in Los Angeles. In New York he furthered that success by opening hip boutique hotels and restaurants, like The Bowery, The Maritime, The Jane, and restaurant The Waverly Inn (with Vanity Fair editor Graydon Carter).
His secret to successful hotels in New York? A clear message that speaks to its audience.
"There are many hotels and many markets. I think it's important to speak to your market as opposed to being generic or off-message."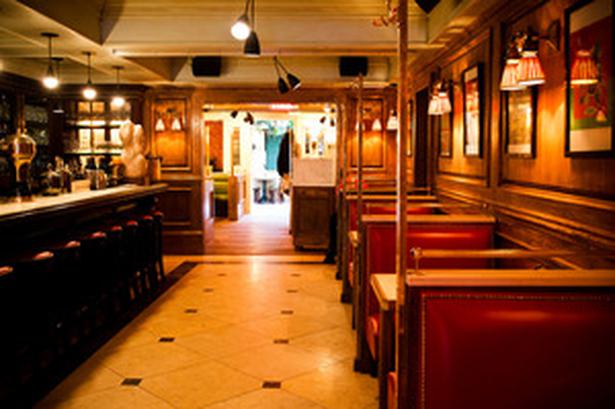 MacPherson opened The Marlton, a 107-room "baby grand" hotel, in September, following a multimillion-dollar renovation and eclectic fit-out inspired by the small hotels of post-war Paris - a character-filled, romantic, retro aesthetic, the antithesis of minimal, with warm shades of wood, brass fixtures, bold light fixtures inspired by Parisian designer Serge Mouille, turquoise velvet bedheads, chicken wire closet doors and vintage rugs.
MacPherson envisioned the busy, cosy, ground floor lobby as an open space for guests and neighbours to visit and relax, a "sort of living room for the community". Coffee and cocktail bars sit near a cosy fireplace and mismatched lounge chairs, with charming, small, red leather booths and Yves Saint Laurent artwork on the walls. A restaurant, Margaux, opened in January, with banquet seating, Argentinian tiles and a skylight atrium.
The hotel is already popular with the fashion crowd: before it opened the editor ofAnother Magazine, Jefferson Hack, held a dinner party in the restaurant, and during New York Fashion Week, we spotted model Edie Campbell, writer and Barneys' ambassador Simon Doonan and Leandra Medine of the fashion blog Man Repeller.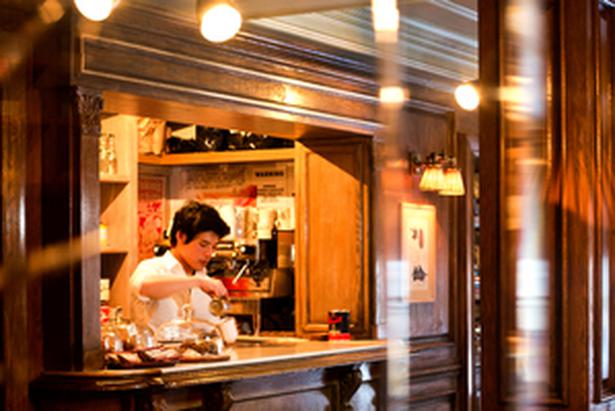 MacPherson's next venture is across town on the Lower East Side, a 187-room hotel called The Ludlow. "The Marlton is dainty and refined; The Ludlow will be more rock'n'roll, rough'n'tumble; a younger, more ruckus audience," explains MacPherson, who hopes to open it in the northern summer.
That diversity is what he loves most about the city. "I love the energy for sure. I love the density, and I guess the energy is a product of that. I love that it's all walks of life co-habitating. It's really inspiring," says MacPherson, who lives in the West Village. "In New York there are individual social groups, but the density forces all types of people to rub shoulders."

• The Marlton Hotel, 5W 8th St, Greenwich Village. For reservations email reservations@marltonhotel.com. For more information see marltonhotel.com.
Share this:
More Culture & Travel / > International