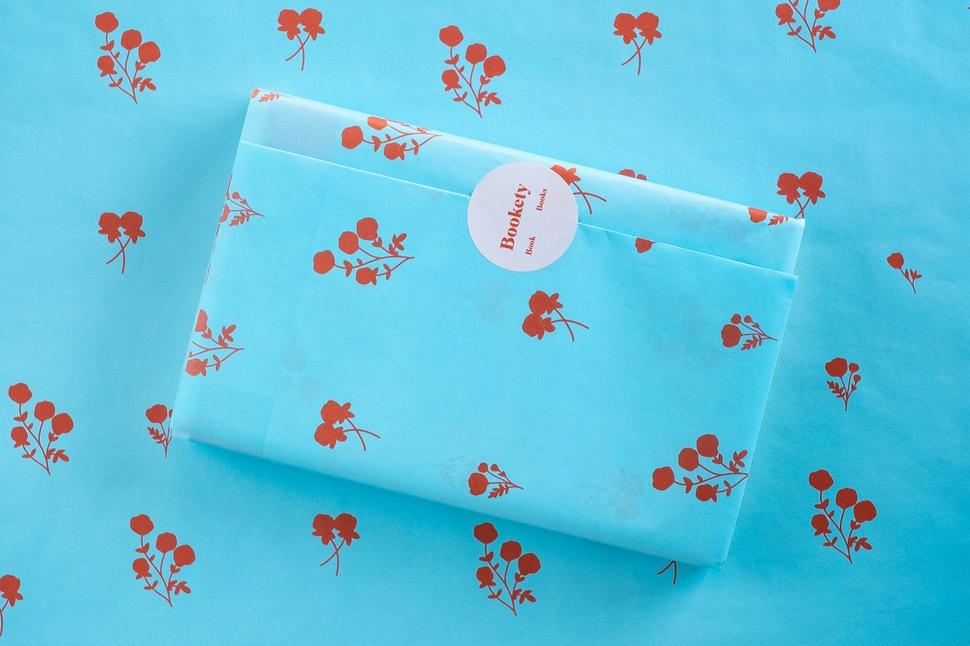 Some Of New Zealand's Best Independent Bookstores Are Online
Support small, indie-bookstores from the comfort of home
Friday Aug. 28, 2020
Whether you identify as a 'voracious' reader, or slowly read one book over the course of a year, where you get your books is just as important as what you're reading.
The 'shop local' movement has taken hold of public consciousness this year, as people endeavour to support small business, and find joy in the human experience of engaging with fellow New Zealanders. Supporting local businesses is more important than ever.
With that in mind, and more time spent at home recently, we thought we would spotlight some of New Zealand's independent bookstores who have an online arm — allowing you to peruse and purchase without leaving the house. While it's lovely to walk down to your local indie bookshop, that's not an option for everyone, so online independents are the next best thing.
Unlike the large overseas book sites with overwhelmingly broad ranges, local sellers usually have a more considered offering — often tailoring their stock to their audience. Many also are more than happy to answer email requests and source special titles.
Although books may be slightly cheaper from big offshore chains, we encourage you to pay a little bit more to keep local businesses afloat and the joy of reading alive.
Their Wellington Store is an institution, and the Auckland Store was recently anointed Bookstore of the Year at the London Book Fair, but did you know they also run a comprehensive website, with everything from the high-brow literature to old classics and lush coffee table books. They're also very prompt to reply to email enquiries.
PETRONELLA GALLERY & BOOKSTORE
Lake Tekapo's eclectic local bookstore describe themselves as a "literary sanctuary" and will happily guide you through their world of books. In fact, they encourage customers to call them for a chat, as their website is only a selection of their thoughtful range.
Founded in 1975 and owned by the Victoria University Students Association Trust, the trusted and community-minded Vic Books has two shops in Wellington (Kelburn and Pipitea, both with cafés) and an online store.
Famous for their curated range of second-hand books and hard-to-find titles, Jason Books is a firm favourite of readers who love the joy of the hunt as much as the outcome. For those who can't visit them downstairs on Auckland's O'Connell Street, much of their range is available online.
New online bookstore Bookety Book Books joins New Zealand's beloved assortment of independent bookstores. Bookety Book Books takes a curated approach — more like a book club that's also a store, it stocks a concise and considered range of titles catering to like-minded readers. Owner and founder Mandy Myles, herself based in a small town, wanted to create a digital experience that had the feeling of an independent bookstore but was accessible to people around Aotearoa.
This heritage bookstore in Rotorua is now online — as is their particularly good selection of Māori literature, and unique Cleod Crate Book Subscription Service.
A little neighbourhood bookstore with an online presence, Wellington's Book Haven has a diverse mix of books spanning many subjects and interests.
Read more: The Best Bookshops in Auckland 
With a brick-and-mortar space in the iconic Matakana village, this independent store also sells their wares online. Owner Mary-Liz Corbett has a lengthy background in libraries, so really knows her stuff.
This famous Christchurch store is a delight no matter what your age. Their website is great for parents, gift-givers or a trip down memory lane.
Purveyors of rare, old books from Australasia and the Pacific, based in Lower Hutt.
Based in Dunedin, Renaissance Books sells a wide range of rare, used and out-of-print books online. Appointments can be made to view their range in person.
Based in Masterton since 1907, this bookshop is still family-run (by Hedleys of course), and now online too. They have a great offering of New Zealand titles, and can hunt down hard-to-find books from around the world.
Since opening in Auckland 1989 the Women's Bookshop has celebrated women's writing (and reading) by supplying literary masterpieces from local and international authors. Their inspiring, inclusive range is available online.
With a very diverse mix of books and a passion for reading, Carterton's local bookstore is worth a peruse online.

CARSON'S BOOKSHOP & GALLERY

A beloved Thames shop that has a well thought out range (great for children's books and YA fiction) and user-friendly website.

This Wellington bookseller has a very interesting mix, with rare books, New Zealand literature, poetry and more — they sell both new and old.
Award-winning bookstore Time Out in Auckland's Mount Eden has an incredibly comprehensive website, with every category under the sun. Easy to navigate and find what you're after.
A favourite spot of ours whenever we're in Wellington, textile-lovers will appreciate that Minerva's specialised range of books is also available online. They also sell beautiful stationary and niche magazines.

This Christchurch bookstore hand-selects their entire range, and for those who can't get to the garden city it's available online.

BAYHILL BOOKS & THE TWIZEL BOOKSHOP
This online oasis is the website of sister bookshops Bayhill Books (located in Timaru) and The Twizel Bookshop, and features a considered range of titles.

This proudly independent Nelson bookstore has a thoughtful and comprehensive online offering.

Online only (though they used to have a shop in Christchurch) Fortuna Books offers an interesting mix of rare and used books — spanning everything from Aotearoa history to spirituality and new-age thinking.

This Wairarapa spot specialises in military books and history, and has a wide range of rare and secondhand titles on offer.

This independent bookstore in Tauranga has a wide offering of titles and a very comprehensive website.
With stores in Havelock North and Napier committed to the magic of reading, their passion extends online — with a range of their carefully curated books available, and a focus on children and young adults.

A Christchurch institution for 40 years, Scorpio Books is famous for its knowledgeable staff and in-depth range, much of which can be found online.
A Napier icon, this bookshop specialises in art, fashion and design, as well as both fiction and nonfiction from Aotearoa.
We love a niche, and this Canterbury store focuses on mystery, crime and cooking (as well as children's books) with a great online range.
Share this: