Nici Wickes: Inflight food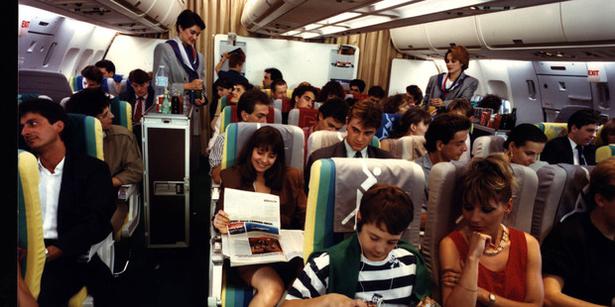 Friday March 14, 2014
I used to marvel and appreciate any sort of meal offered in flight because, let's be honest, some people struggle to get a simple dinner on the table from their high-spec kitchens at home, let alone feeding more than 300 passengers a hot meal mid-air.
But, lately, I've been disappointed. With the variety of fares on offer, it's as though they don't want to highlight the difference between the haves and the have-nots so everyone suffers as the standard of meals declines steadily.
Recently, on board a transtasman flight, when the meals came around, I enquired what the options were, only to be informed that I was on a "seat + bag" only fare.
"There must be some mistake," I spluttered but, when I glared at my boarding pass, here it was, emblazoned across the top: "seat + bag only". Oh dear.
But, when the foil was lifted off my neighbours' meals I, somewhat surprisingly, was devoid of all Pavlovian response. The stew looked insipid and the ultimate insult, the stiff bread roll served chilled (go figure), held no appeal.
What was appealing was the solidarity shown by my fellow passengers. The two men I shared a row with offered to order drinks on my behalf, then they tried to push their tubs of ice cream (Kapiti, no less) my way. How sweet - literally.
But I was okay. I spent three-and-a-half hours nil by mouth, aside from water, and in my trade that's rare.
Instead, I used my credit card to pay $10 for a movie I'd long been meaning to see and found I was perfectly satiated by the end of the flight.
An after-dinner mint, in a gold wrapper with twisted ends, would have been nice, but nobody gets those anymore so I didn't feel left out in the slightest. 

* What do you think of inflight meal options?
Share this:
More Culture & Travel / > International