Noelle McCarthy: Travelling in style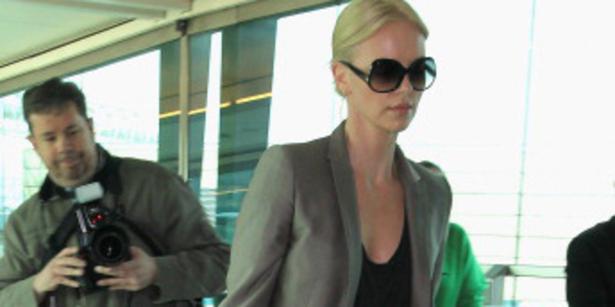 Tuesday Oct. 8, 2013
I wish I was better at packing. I want to be able to fold my whole life up into one piece of carry-on, like those neat little L.V. totes all the famous ladies take to the airport. Jennifer, Cate, Beyonce even, they never clear customs with anything more than one small handbag and a passport holder.
Every week the photos come out, and every week I look at them with the same interior monologue: Nice tan, Jennifer. Cabo suits her. How does she get all her luggage without having to queue up like the rest of us? Where is her luggage, come to think of it? Why do I never see her with stuff? Does she not have any?
I'm not talking about suitcases - I know there'll be flunkies to look after all that. But where's her carry-on? There she is, with the tiny tote or an itsy-bitsy Gucci handbag slung across the midriff, and not so much as a sunglasses case to encumber her.
Where, pray tell, is her iPad? Where's her travel pillow? Where's her makeup bag, her big bottle of water and her hardback copy of The Luminaries that she's had to lug on the plane with her because she still hasn't finished it?
I'm packing for a flight as I write this, and that's about as basic an inventory of carry-on luggage I can whittle it down to. Hollywood stars, I'm sure, need a damn sight more pampering than I do on transatlantic voyages and yet here they are, photographed constantly getting off planes without so much as a travel-sized tube of Eight Hour Cream in evidence.
They're never wearing socks, either. I find this disturbing. Jennifer, Charlize, Cate, Angelina. Always sockless in moccasins or loafers. That can't be comfortable; planes are freezing. Why do they wear no socks? One of life's great mysteries.
They've all got the shawls, though. Always the shawls. Grey ones, black ones, brown ones, striped ones. One hundred per cent cashmere and softer than a child's kiss, shawls are the holy grail of transit wear; feather-light, versatile, luxurious, perfect for draping around tanned shoulders.
I hate shawls. I have never found one that didn't make me look like a Sicilian crone. I've tried the long fringe-y scarf-y variety, too, the ones Jennifer deploys to such easy-breezy departure-lounge-luxe effect on the way back from Cabo. No dice; I just look like a butch backpacker in a fringed scarf.
No, I'm sticking to what suits me. I'll go to the airport tomorrow with a big suitcase and an old pair of possum socks worn with my pyjamas. There'll be a long black Miss Crabb dress over the top though. The Crabb is my version of a Hollywood shawl; easy, light, hides a multitude of sins and even when you're at the back of the plane, it always makes you feel like a million dollars.
Share this:
More Culture & Travel / > International