Noosa's Best Places to Eat, Drink and Relax
Celebrity chef and local restaurateur Peter Kuruvita, of the Noosa Beach House, shares his top Noosa spots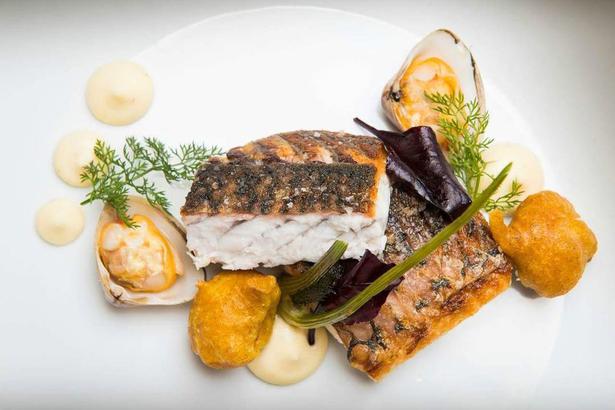 Wednesday May 17, 2017
Noosa has long been on my must-go list. White beaches, year-round sunshine and tepid oceans do tend to be appealing after a pitiful New Zealand summer, with biting water temperatures and a succession of cyclones.
But should you need another excuse to visit Noosa, celebrity chef and local restaurateur Peter Kuruvita says come for the king prawns. These fat, juicy delicious crustaceans grow in abundance in the region and are commercially sourced from what Peter believes to be the best prawn fisheries in the world in nearby Mooloolaba.
He'd know. Peter has made a name for himself as a world-class seafood chef, his cooking style inspired by the flavours of Sri Lanka, where he was raised in his father's hometown of Colombo. Peter's career has taken him all over the globe, cooking and hosting a series of television shows.
The first, My Sri Lanka with Peter Kuruvita, takes viewers to his native country, where he relives childhood memories and explores its cuisine culture with a focus on seafood.
Later series include Island Feast, a wander through Southeast Asia and the Pacific, then a later series, Mexica Fiesta, celebrates the colourful cuisine of Mexico. In his most recent series on SBS, set on the Sunshine Coast, Peter Kuruvita's Coastal Kitchen introduces viewers to local produce. Along the way he shares his favourite seafood recipes and many others.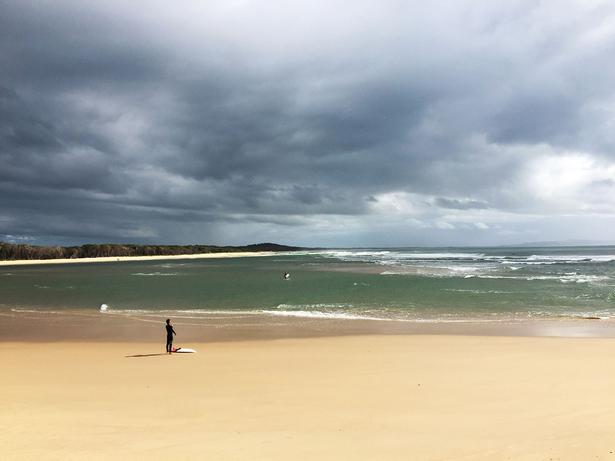 The Noosa Beach House is Peter's latest restaurant venture (he made his mark with the iconic Flying Fish Restaurant & Bar in Sydney), and it's smack-bang in the middle of Hastings St, the busy little thoroughfare that runs parallel with Noosa's pristine Main Beach.
It is within the Sofitel and includes a bustling bar and a casual (no need to suit up), yet upmarket restaurant offering fresh local seafood, and out-of-this-world curries that are delicate and fragrant, all with a Sri Lankan twist.
TRY: Peter Kuruvita's Snapper Curry
The Kuruvitas relocated to Noosa after attempting a tiring commute from Sydney to Noosa after opening the restaurant a few years back. His wife Karen explains: "It seemed crazy for us to be travelling back and forth when we could be living here."
So, they and their three boys made a permanent move a few years back.
Karen says they'd never think about going back to the city.
"Besides, we have a dog now," she says, laughing.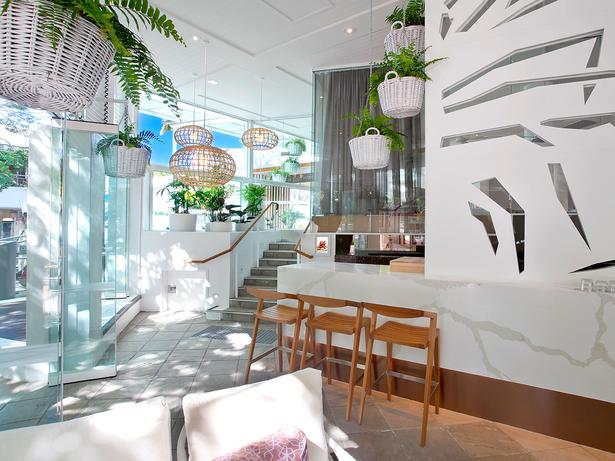 Karen says the best thing about the area, apart from the food and the climate, is the range of outdoor activities. Their boys surf most mornings at Sunshine Beach where they live — just a five-minute drive south, and Karen is up at 5am each morning to paddleboard on the Noosa River.
"The water is glassy flat at this hour, the birds are chirping and the sunrises are unbelievable. It's a great thing to do for calming the mind."
This week, however, will be far from calm for the Kuruvitas, as this Friday marks the opening of the Noosa Food and Wine Festival — a four-day affair with lavish beachfront banquets, river feasts and wine tastings in the forest.
READ: Therese Rawthorne's Guide to Sydney
Peter explains most of the chefs in Noosa are involved in the festival. Peter's "Long Lunch" has a table stretching along Hastings St, where 160 diners will enjoy exquisite seafood.
Other notable feasts include a Southeast Asian seafood lunch on the beach, a French Saloon, also on the beach, and in the Noosa Woods, a leafy area will be transformed into a wine and produce village with over 30 wineries offering tastings, along with the region's best cheesemakers and cured meat vendors.
And when the sun goes down, a group of Aussie dance music maestros, including Tim Sullivan and Hugo Gruzman, will hit the decks, making this the No 1 late-night venue for this year's festival.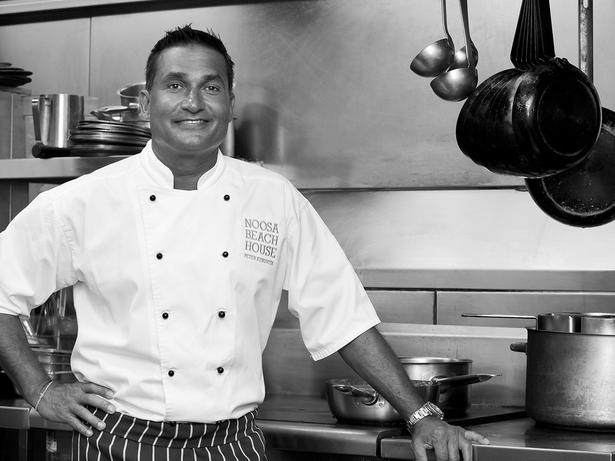 For lucky locals, of course, good food is available all year round in this sub-tropical paradise. And for Peter, this is an added bonus for his business.
"There aren't many places in the world where you can come from the hinterland forests to the coast in less than a few hours," he says.
The temperate, sub-tropical climate means access to most fruit and vegetables year-round, from sun-ripened bananas to strawberries, and of course the ocean provides a huge variety of local fish and crustaceans.
If you're visiting, Peter recommends trying local tuna, swordfish, mud crab, spanner crabs and Moreton Bay bugs from Moreton Bay, just out of Brisbane.
The cheese industry is also flourishing, adds Peter, who recommends a trip to nearby Maleny to sample local cheeses. And, more unusually, a local camel milk farm produces a fine low-lactose milk. "The milk tastes better because the camels are happy and well looked after," he says.
In fact camels stop making milk if they are upset, confirms business owner Melanie Fitzgibbon. Peter uses this tasty camel milk at his restaurant, to make his version of an Arabic milkshake, subtly flavoured with rosewater.
Other fun activities for foodies include a visit to the Noosa Farmers' Market, held every Sunday. This is the place to find delicious lime drinks, marinades, nuts, herbs, freshly caught seafood and fresh bread and cheese.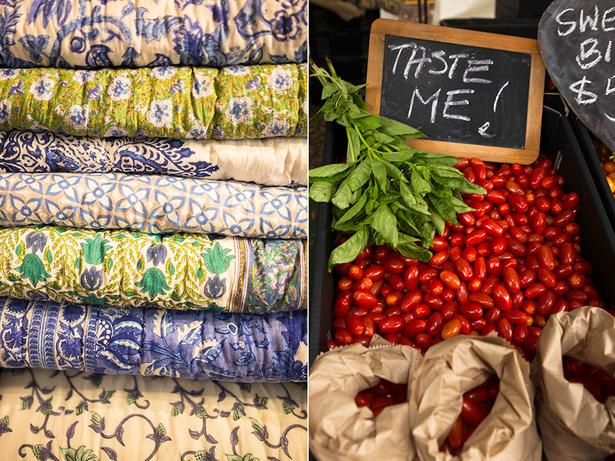 "It's a great introduction to the produce of the region. There's a wonderful local cheesemaker who makes haloumi with buffalo milk and some delicious sugar cane juices."
Peter also recommends hiring a car, so you can take a few day trips into the hinterland.
"Maleny Cheese is producing some wonderful cheeses," and nearby Gympie also has an array of organic growers, red claw and crayfish farmers and wine and cheese producers.
After a marvellous few days of eating, sunning and drinking, I can find no excuse to stop me returning to this foodie, beachy heaven. Just before I leave, on a sparkling Sunday morning I jog through the National Park on a wonderful winding boardwalk and I'm treated to glimpses of kookaburra in the gum trees.
Across the horizon, surfers dance their way up and down the waves like ants. Next time I will bring my children, who can learn to surf while I resume my position stretched out on the golden sand, gobbling a falafel.

•  Ginny Fisher travelled courtesy of Visit Sunshine Coast
WHILE IN NOOSA . . .
• Take a day trip to kayak through the Everglades in the upper reaches of the Noosa River. The Everglades are an ancient waterway, unchanged for thousands of years. Come to observe birdlife while kayaking through idyllic water lilies.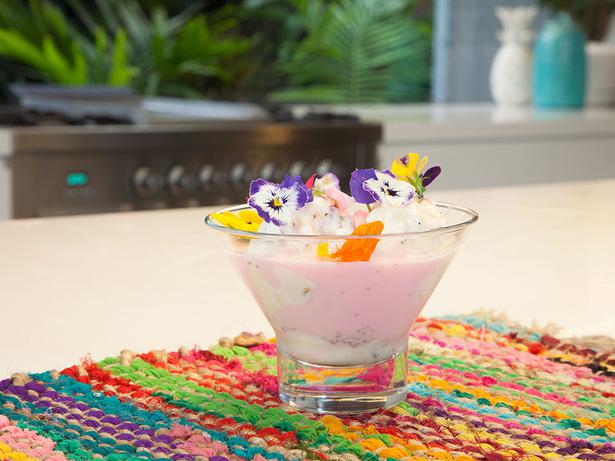 • Have a paddleboard lesson along the riverways with the charming Rick from Noosa Stand Up Paddle. A great way to get to know the waterways and learn a few new tricks on the board, Rick can take advanced paddle boarders out to the ocean for paddle surfing lessons.
• Visit the Eumundi Markets, held every Saturday morning. It's just a 20-minute drive from Noosa to the quaint town of Eumundi. Come early before the crowds and marvel at fresh fruit, Greek food stalls, local artwork and fabrics. We loved the stall selling Japanese Ikebana vases handmade from slate, allowing simplistic flower arrangements using one or two stems.
• Shop at Bow & Arrow, a chic boutique on the Hastings St strip for classy labels like Karen Walker, Alice McCall, Sass & Bide, Shakuhachi, Fella, Ahoy Trader and luxe handmade shoemakers St. Agni, from Byron Bay.
STAY AT . . .
Sofitel, 14-16 Hastings St, Noosa. This newly renovated property is a five-star hotel with all the amenities, just one block away from the beach. Choose to swim in the pool with its inbuilt bar, or take a two-minute stroll to Main Beach. It's located right in the thick of Hastings St, which is lined with restaurants and boutiques. Ask for a room with a view from at least level four and up. It also delivered one of the best hotel breakfasts we've ever had, laden with tropical fruit and a huge array of egg styles. Visit sofitelnoosapacificresort.com.au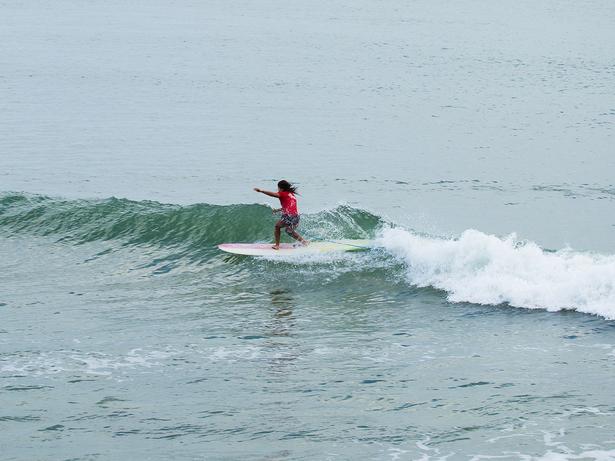 PETER'S LOCAL PICKS:
Betty's Burgers
2/50 Hastings St, Noosa Heads 
The Shroom burger (A$12) is a tasty vegetarian option. Follow up with a Concrete dessert — custard icecream combined with some of Betty's favourite recipes. The passionfruit and ginger crumble version (A$8) is totally addictive.
Locale
62 Hastings St, Noosa Heads
A five-star, modern Italian restaurant with swanky indoor-outdoor dining. Try the Coral Coast saltwater barramundi with Jerusalem artichokes and a prawn-filled zucchini flower ($39).
Sushi Yah-Man
7 Sunshine Beach Rd, Noosa Junction
The Junction is a happening spot for locals, says Peter, and this fresh off-the-boat sushi can't be beat.
Village Bicycle
6/16 Sunshine Beach Rd, Noosa Junction
Another cool addition to the Junction. Simple, fresh food in a hip environment, great for a few late-night tipples — the margaritas are a must-order, and so are the Baja fish tacos or the spicy chicken wings.
Whiskey Boy
10/203 Gympie Tce, Noosaville 
A joint where chefs dine, just out of the hullabaloo of Noosa. Try the bone-marrow croquettes, the drunken chicken or the fresh fish tacos. Whiskey Boy is a modern tapas riff that will have the mouth watering.
Noosa Beach House
Hastings St, Noosa Heads
A classy interior and top-notch food and service. Starters average $24, mains $40 The seafood tapas are a delicious introduction, and include a spanner crab, tuna sashimi and Moreton Bay bugs. Follow these up with a classic Peter Kuruvita snapper curry (see recipe, right) — light, flavoursome and delicious.
Share this:
More Culture & Travel / Going Places