Must-see Films at the NZ International Film Festival 2016
Our pick of films to book for this year's New Zealand International Film Festival 2016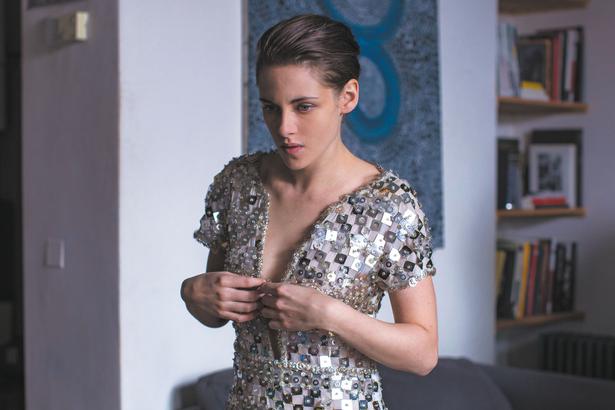 Friday June 24, 2016
Personal Shopper
One of the most anticipated films at the Cannes Film Festival was Personal Shopper, which caused a stir with a four-and-a-half-minute standing ovation as well as boos. The controversial film stars Kristen Stewart as a young American who has moved to Paris to work as a personal buyer of haute couture for her celebrity boss — and connect with the spirit of her dead twin brother. Expect lots of brooding and lavish couture, including Chanel (Kristen is one of their celebrity faces).
Poi E: The Story of Our Song 
This documentary, set to open the festival, tells the story behind the iconic 1984 hit Poi E. The Patea Maori Club members share memories of the song's originator Dalvanius Prime, while the filmmakers take a closer look at how the beloved song, a feature of Taika Waititi's Boy, has become New Zealand's "unofficial national anthem".
The First Monday in May
Go behind-the-scenes in this documentary following the creation of The Metropolitan Museum of Art's most attended fashion exhibition of all time, 2015's China: Through The Looking Glass. Filmmaker Andrew Rossi is given unprecedented access to the exhibition opening and museum's Gala event, featuring insiders including Vogue's Anna Wintour, Rihanna, and fashion designers Karl Lagerfeld, Jean Paul Gaultier and John Galliano. 
READ: How to Throw An Anna Wintour-Approved Party
If She Can See It, She Can Be It
A free event set to offer an engaging conversation around gender in the media. Madeline Di Nonno, CEO of the Geena Davis Institute on Gender in Media, and story and performance coach Brita McVeigh will discuss gender-messaging in films and the need to improve gender balance, reduce stereotyping and create diverse female characters in entertainment.
Ants on a Shrimp: Noma in Tokyo
This documentary follows the relocation of renowned Copenhagen-based restaurant Noma and its entire staff for a five week residency at the Mandarin Oriental Hotel in Tokyo, where they serve up chocolate-covered fermented mushrooms, sea urchin pies and other unusual dishes.
The Dancer
A French biographical musical drama starring French singer-songwriter Soko (and favourite of Gucci designer Alessandro Michele) and Lily-Rose Depp, daughter of Vanessa Paradis and Johnny Depp and new face of Chanel. Inspired by the true story of two rival pioneers of modern dance in late 19th-century Paris, Soko plays American-born dancer Loïe Fuller, who invented the world renowned serpentine dance.
NZIFF tickets go on sale Friday June 24 at 9am.
Share this: