Get Ready For: NZ Polo Open Auckland
This year's NZ Polo Open includes fashion from some of New Zealand's most well-known designers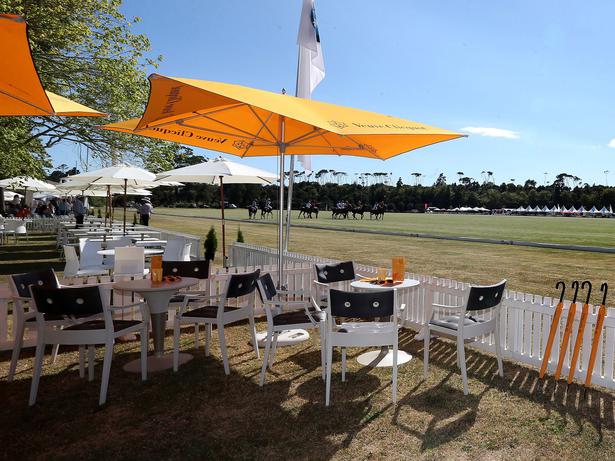 Wednesday Feb. 3, 2016
In celebration of Veuve Clicquot's fifth year sponsoring the NZ Polo Open, the French champagne house has teamed up with three New Zealand designers to create bespoke pieces of polo fashion inspired by this year's theme, Rio Carnival.
The three pieces - designed by Kathryn Wilson, Deadly Ponies and Huffer - are being gifted to three athletes working towards the Rio Olympics later this year: hockey star Anita Punt will receive a pair of Kathryn Wilson heels, Olympian canoer Lisa Carrington a Deadly Ponies bag and triathlete Tony Dodds a shirt from Huffer. 
The three athletes will debut the designs at the NZ Polo Open on February 21.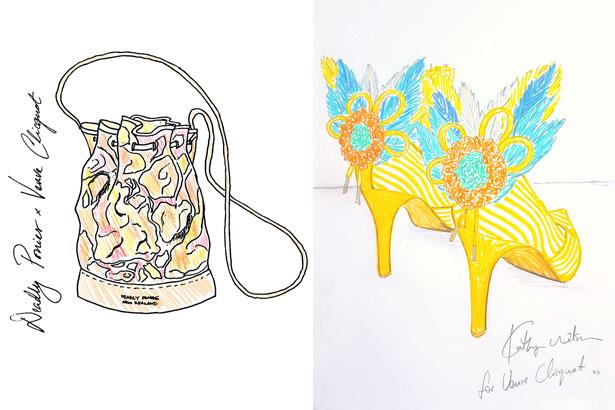 Sketches by Deadly Ponies and Kathryn Wilson.
Now in its 49th year, the NZ Polo Open is the premiere polo tournament in New Zealand, drawing international stars into action at the Auckland Polo Club in Clevedon.
While the attention may be on the players, guests are encouraged to showcase their style during the traditional stomping of the divots, as well as partake in an evening of dancing once the sporting activities conclude.
The best dressed female, as judged in the Spy Fashion in the Field competition, will also win a $1500 Gregory voucher.
To mark the occasion, we have a Deadly Ponies scarf, inspired by the bespoke Rio Carnival design, to give away in our WIN WITH VIVA: Veuve Clicquot x Deadly Ponies Scarf promotion.
Share this:
More Culture & Travel / Going Out