SPONSORED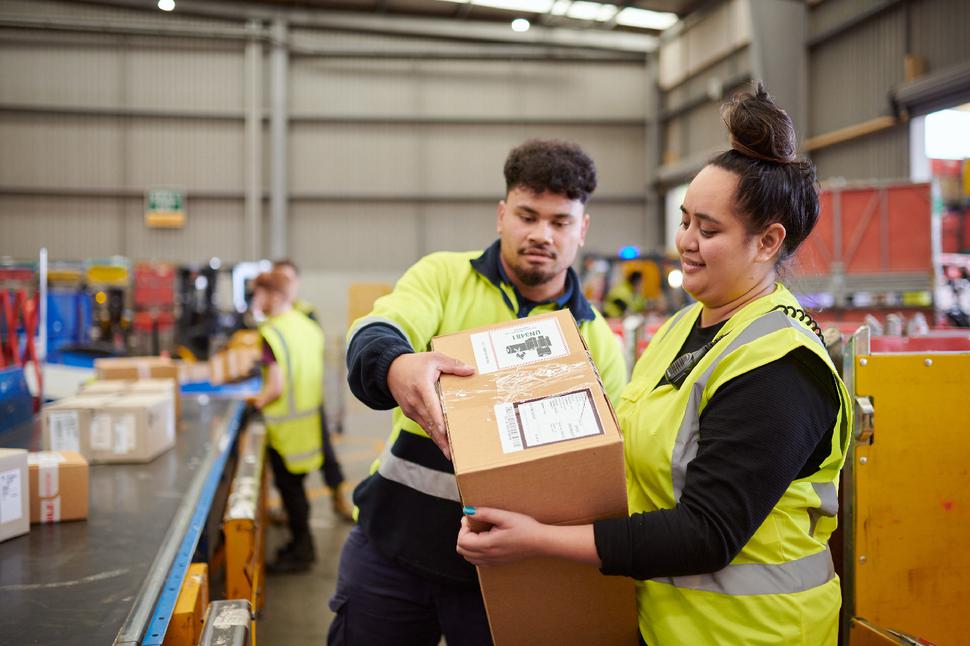 NZ Post Encourages You To Handle With Care
From connecting communities to helping grow small businesses, NZ Post helps us stay together. Now, with plans to transform into a single brand, NZ Post is moving and delivering with the times
Saturday June 5, 2021
The post keeps us connected, it always has. NZ Post has helped us send to loved ones, stay connected to family abroad, and keep business afloat. It now serves two million households from the top to the bottom of Aotearoa, and as it moves into a new chapter — one that sees it combine its mail and CourierPost operations under the single brand of NZ Post — two things remain at the heart of it all, community and connection, with a refreshed approach to delivery services as we know it.
As businesses and customers navigate an increasingly interconnected world, NZ Post is at the forefront of change, and changing in step with the times. "We are starting to really play an important role in helping domestic businesses grow," says NZ Post CEO David Walsh, adding that 70 per cent of parcel demand is generated by local businesses. That support goes beyond our shores, with NZ Post operating small teams in Australia and Singapore to help New Zealand companies that are exporting to those markets.
NZ Post is committed to helping local businesses. "Their success is our success," David explains. To do so, it's focusing on the services it offers, and looking at how it can do that even better while keeping pace with product innovation — like launching new delivery services, including the 'Express Tonight' service being offered to some of its business customers. They've also started GPS tracking nationwide.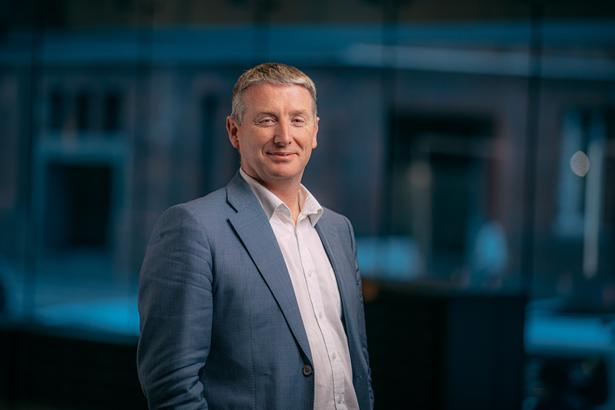 The company is a key partner for businesses big and small. As an e-commerce-based avocado delivery business, The Avo Tree relies on NZ Post to operate. "To have consistent and reliable delivery is absolutely integral to our business," explains founder and managing director Thorley Robbins.
His Bay of Plenty business has grown with the help of NZ Post — who made changes to its own processes to maximise consignments and improve the delivery of perishables. The biggest support was the consistency and reliability of NZ Post. "Running a small business is fraught with many hurdles, being able to remove them makes day-to-day running that much easier," Thorley reveals.
"It enabled me as the sole managing director to spend time building the business, rather than worrying about whether our customers were receiving their product in good condition and on time."
And build the business he has. It experienced a huge surge in orders last year. "Essentially we felt like we were suddenly supplying the whole of New Zealand with avocados," he says, admitting it was overwhelming. "We weren't ready at all for the volume of orders that flowed in, and there was no time to set up new systems." Thanks to NZ Post, they were able to scale up.
NZ Post helped mobilise vans at short notice, and maintained tight communication between its key staff supporting The Avo Tree. "We managed to get a lot of fruit from growers who could no longer get their fruit picked due to the shutdown of the traditional supply chain."
Thorley and The Avo Tree team work closely with their NZ Post contacts — from account manager Nick, only a phone call away and invaluable to business, to Avo Tree's regular courier driver Nav. "The NZ Post team, from management to drivers, almost feel part of our team."
As the largest delivery business for online shopping, NZ Post plays a vital role for e-commerce retailers such as Adulttoymegastore (New Zealand's largest online adult retailer), which has unique needs. "Without a reliable, fast delivery service, our business simply couldn't operate," reveals Nicola Relph, Managing Director of ATMS.
"Our customers expect their items to arrive quickly, discreetly and safely, so we rely on NZ Post to deliver on that for us." Due to the intimate, personal nature of its products, how it is delivered to them is important. "Fast, discreet delivery is one of the most important factor of what we offer, and it can make or break the customer's experience," she says. "Being able to trust in NZ Post and its couriers is extremely important, and we rely on [their] services every day."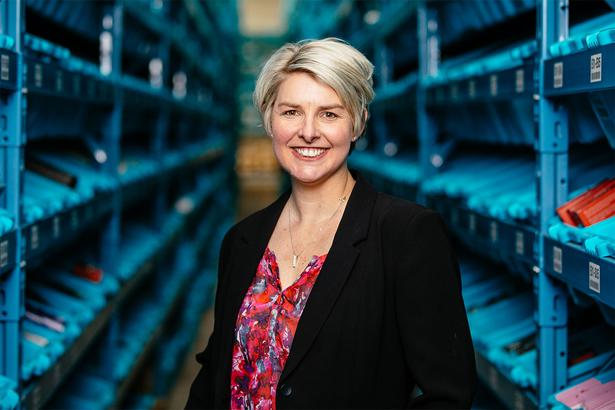 For Nicola, her business needs a flexible offering. "NZ Post enables us to do same day, next day and even 60-minute shipping to assist with this." She can also stay in touch with customers on the whereabouts of their item every step of the way, and Nicola reveals that they were early adopters of the parcel collection services.
"[It] gives our customers the option to collect their order from a supermarket or service station for added discretion." Her sales increased threefold last year, and it was thanks to her relationship with NZ Post, alongside internal systems, that they could handle the surge and navigate speed bumps. "We were able to keep up with demand and fulfil orders, and while there was disruption to delivery times, our relationship with our account manager at NZ Post was invaluable for keeping us informed," she says, and Nicola is grateful for the relationships that underpinned that support. "There is a lot of trust, respect and care."
NZ Post delivered 85 million parcels last year, and worked out what it did well and what it could do better. Lots of operational changes came out of 2020, like exploring more affordable and reliable ways to import and export, improving communication, updating systems and logistics, and utilising its network better. "The most significant thing though was something that we had already had planned pre-Covid," David reveals.
"We're a third of the way into a very significant investment program in our processing capability." It's a forward-thinking evolution that will see it centralise processing and distribution in a spoke-and-hub model, making its services better for businesses and customers.
Sustainability has been another focal point, though it's not new to the company's strategy. "NZ Post has, for a long time, been at the forefront of thinking about environmental responsibility," reveals David. "And then the last few years we've made a pretty specific target in terms of being a carbon-neutral delivery business by 2030." To do so, it's working on last-mile delivery, packaging (recycled plastic) and getting expert insight.
Change doesn't happen in isolation, and NZ Post sees the power in linking businesses with each other to share knowledge. "Because we work with so many businesses, we can connect people," David explains. That togetherness is reflected in the move to bring all of NZ Post's operations under a single cohesive single brand, including a refresh of the visual identity to be revealed in coming weeks.
Beyond that, it will continue to do what it always has for businesses like Thorley's and Nicola's, being a supportive partner and helping them grow. "It's been an amazing history in terms of the business," David says. "And we're looking forward to that next page from where we are now."
Share this:
More Culture & Travel / > Local