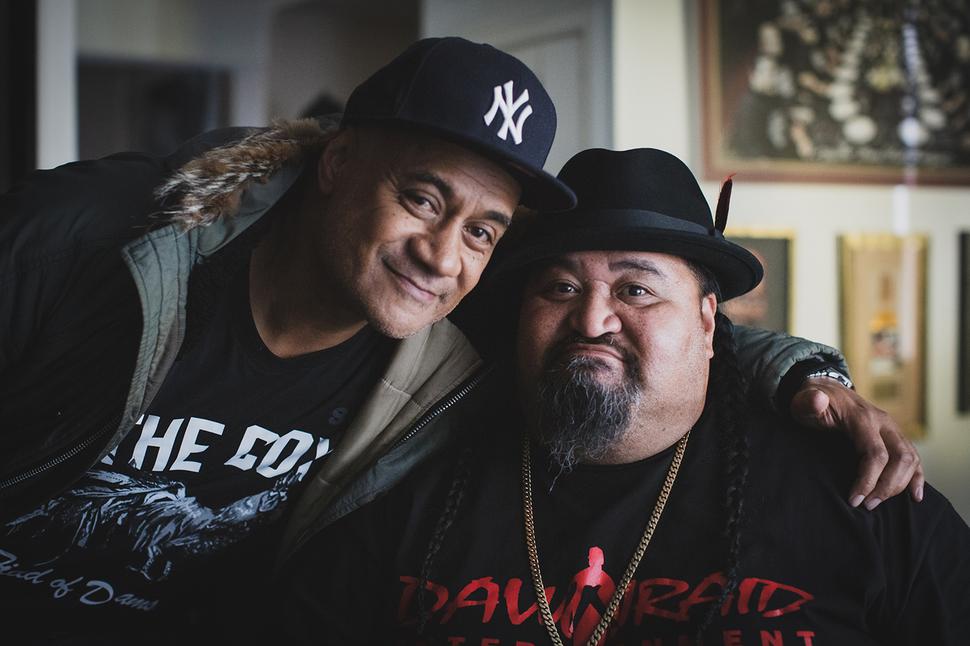 Oscar Kightley On The Challenges Of Making His Documentary 'Dawn Raid'
The film director opens up to Karl Puschmann about the telling of a roller coaster hip-hop tale
Tuesday Feb. 16, 2021
In the 2000s South Auckland's record label Dawn Raid Entertainment dominated the local hip-hop scene, releasing a string of number-one albums and singles, and turning a roster of Pasifika artists like Aaradhna, Adeaze, Mareko and, of course, Savage into household names.
Founded by Danny "Brotha D" Leaoasavai'i and Andy Murnane, the pair grew a one-table stall selling T-shirts at the Ōtara Market into a global business empire that included a recording studio, a clothing factory and retail shop, a barbershop, and eventually an office overlooking Sydney's sparkling harbour.
READ: Get To Know Eleven7four, The Local Hip-Hop Duo Making Global Moves
They were living the high life, releasing $50,000 music videos, flying to New York to record with the likes of Wu-Tang Clan and Akon, and signing multi-million-dollar deals with major record labels and international ad agencies.
Theirs was a true rags-to-riches story. A dream come true. Before it became a nightmare and they lost everything.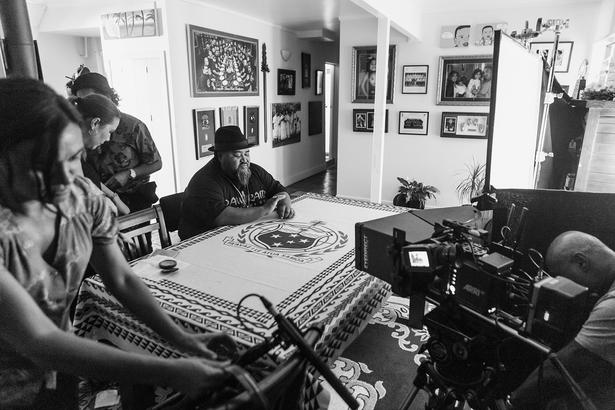 "Even though I was around as a fan and a supporter I didn't know most of the story," says Oscar Kightley, director of the documentary about Dawn Raid's rise and eventual fall, on cinema screens around New Zealand now. "Your friends don't tend to talk about the hard times in their lives all the time."
Oscar has just made his directorial debut with his feature documentary charting the label's impact on New Zealand's music scene and the fallout from its demise.
Simply titled Dawn Raid, it has received raves from critics and audiences for both its well-crafted storytelling and its soundtrack of classic Kiwi hip-hop.
READ: Get To Know Soulful Singer & Songwriter Lou'ana
"Like a lot of their fans I wondered what happened," he says, before chuckling softly. "They didn't jump at the chance to talk about themselves. It was a hard sell."
"The first hurdle was convincing Brotha D and Andy to do it. It wasn't a given that they would want to open themselves up like that. Especially to a part of their lives that was awesome, but at the same time very challenging. I think it helped that we were friends. There's a lot of trust there. When people trust you to that extent that increases the responsibility to get it as right as you can."
With their story meaning so much to so many people, Oscar says he felt pressure right from the start of the two-year project.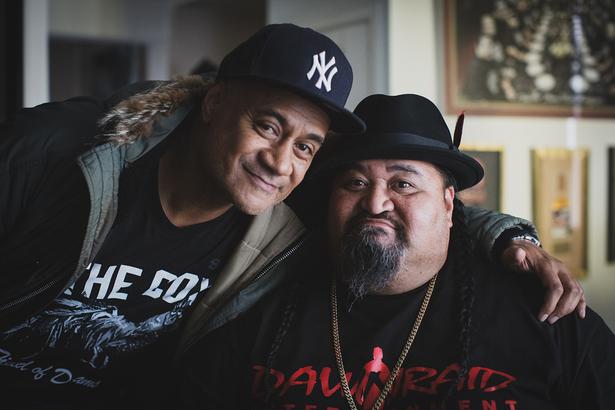 "I'll tell you what, I have no troubles taking weight on my shoulders. Even when there's absolutely no need to. I'm forever putting stupid burdens and pressure on myself,' he admits.
This can be seen in the vast array of talking heads he interviewed for the film.
While the main narrative thrust is provided by Andy and Brotha D, Oscar also got all of Dawn Raid's artists to weigh in with their version of events, along with various record label heads, New York industry types and even director Judd Apatow, who turned Savage's local hit Swing into a global smash after using the track in a pivotal scene in his comedic blockbuster Knocked Up.
Dawn Raid is hugely entertaining and, with its extensive use of era-specific footage, a real nostalgia trip for those around at the time. And while its focus is music, it's really about friendship and the reality of getting everything you ever wanted. Everyone should see it, not just hip-hop or music fans.
"I really hope this film goes off and New Zealand owns this as a story from here and not just this weird little thing that happened up in South Auckland," Oscar says.
Then he grins. "The crazy thing is that it's all true," he laughs. "It all happened."
• 'Dawn Raid' is in cinemas now.
Share this: