Packing Tips From An Organised Life's Beck Wadworth
Smart travelling is second nature to Beck, founder of An Organised Life and My Organised Travels
Sunday Sept. 16, 2018
Although I am not the best flyer, when it comes to my job as the founder of stationery company An Organised Life and travel guide website My Organised Travels, I travel a lot.
With nearly 40 flights, both long haul and short haul, under my belt for 2018 so far, I have had to master the art of packing in order to travel stress-free.
PLAN AHEAD
I always plan everything well in advance. I book my accommodation and flights at least three months ahead of time, if possible.
After that, I start writing a list of other bits and pieces I need to do — visas, transfers, phone plan, meetings, and a wish list of excursions, restaurants, shops and everything in-between I want to try to see. I then start an Excel spreadsheet and plan each day in detail.
READ: 8 Ways To Relax Into Your Holiday
I like to pay for anything and everything I can in advance so once I get to my destination I am only worried about spending money and daily food expenses.
This helps my budgeting and means I can spread my expenses over a few months rather than across just a few days/weeks when I get there.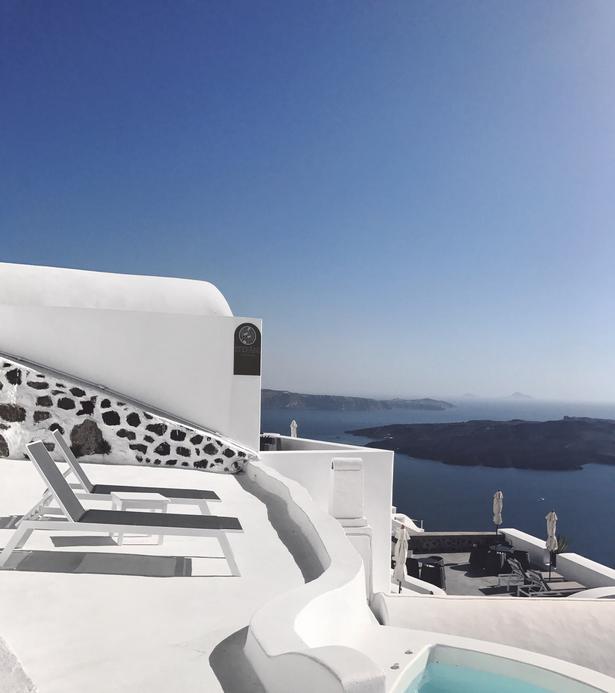 PACKING PHILOSOPHY
I pack in outfits. This allows me to make the most of my luggage space knowing there are no random pieces that won't be used.
I look at my itinerary and the weather and try to plan at least two outfit options per piece of clothing. Mix-and-match styles are perfect for this, including denim jeans, white cotton shirts, knits. I'm realistic and try not to overpack.
Sometimes I'm travelling for a month with one suitcase so I have to be ruthless and committed to my strategy.
READ: What To Pack For A Tropical Getaway
FOLD OR ROLL?
Choose your luggage wisely and use all the space. I separate all my different bits and pieces as much as possible to make them easily accessible and recognisable. I keep my delicates in one bag, my toiletries in another, my phone and laptop charger in one, and my washing in another.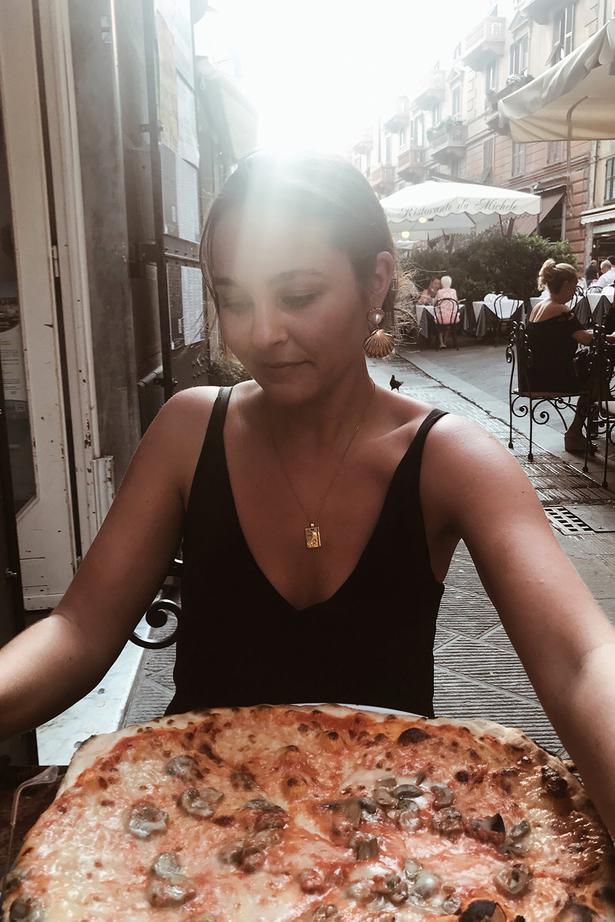 When it comes to folding or rolling, I'm a mixture. During cooler months I favour folding as most of the pieces are big and bulky, however, in the warmer months I enjoy rolling all my lightweight linen and cotton pieces. This also keeps these types of fabrics from getting too crinkled.
OTHER FAVOURITE TRICKS
Smart Layers: Lightweight fabrics are a girl's best friend when packing for a trip, no matter what season — light cashmere and soft cottons are great for layering.
Go Mini: To save space, invest in mini toiletries. If these aren't available, purchase some mini travel containers and put your essentials into these.
Get Rugged Up: Wear bulky pieces such as heavy coats, hats, and boots on the plane. This will save you luggage space and weight, while also keeping you cosy on your travels.
Packing Hats: Save space by stuffing your hat with a cashmere jumper. This protects your hat from getting squashed and makes your jumper easy to access.

One Last Trick: To keep a belt in shape, tie it around a towel before you pop it in your bag. A Turkish towel is my go-to for travelling — they soak up water, dry really fast and are super light!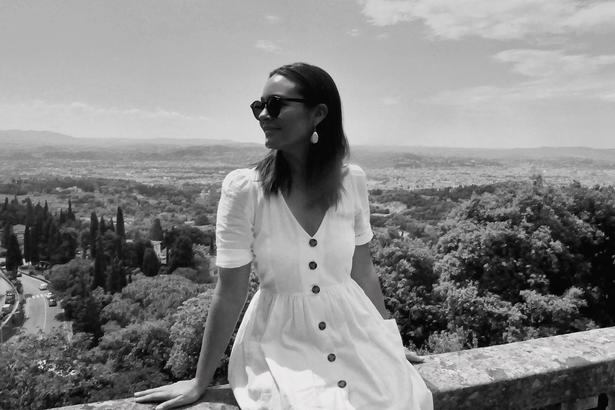 KEEP THEM CLOSE
Keep your passport and important documents in a clutch that closes securely. Keep the clutch close to you, and put it in a snap-lock bag to avoid any damage.
HAND LUGGAGE MUST HAVES
• Passport and licence.
• Phone charger and adapters.
• Headphones and phone.
• Portable phone charger.
• Itinerary and flight information.
• Emergency contacts.
• Medication.
• Essentials kit — extra hair tie, plasters, lip balm, mini sunscreen, (sometimes) dry shampoo.
• Pen and An Organised Life notebook for documenting my travels.
• Eyemask and socks.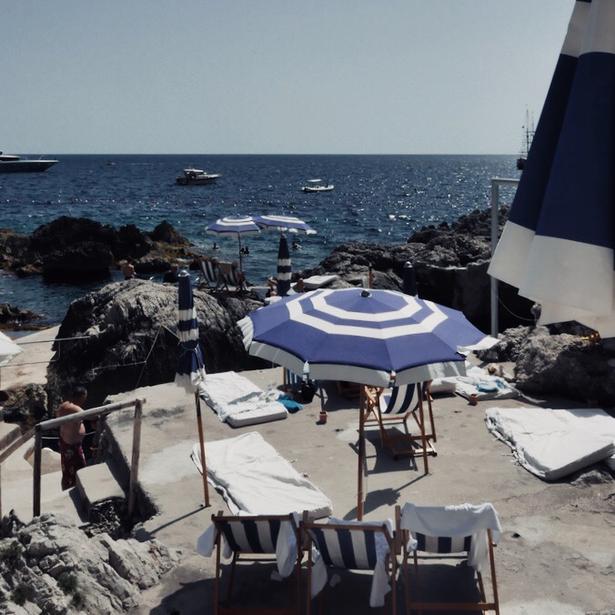 THE FUN STUFF
• Jo Malone Wood Sage and Sea Salt cologne or Le Labo The Noir 29 travel size.
• Makeup: RMS Illuminator, Hourglass Caution mascara, brow pencil, mini Nars Laguna for bronzer and eyeshadow, Chantecaille tinted moisturiser.
• Ray-Ban sunnies.
• On-flight skincare: SK-II Mask, Fresh Lip Balm and Moisturiser, Hydrating Serum, and a face mist.
• A warm jumper — usually MARLE or Jac and Jack.
• Sneakers — Spring Court White.
• An extra outfit in case luggage goes missing — usually a Jac and Jack tee, Levi's jeans, Hansen and Gretel blazer, kitten heels and a dress.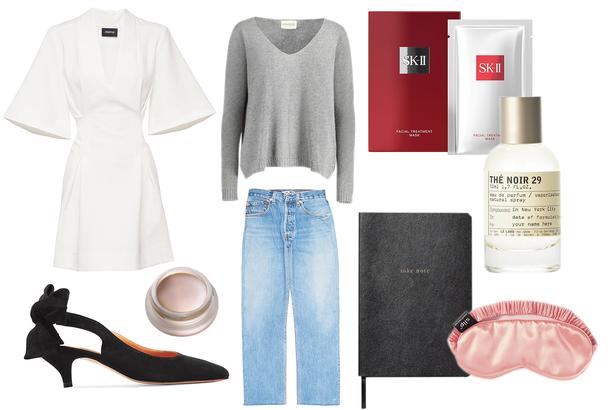 Share this:
More Culture & Travel / Going Places