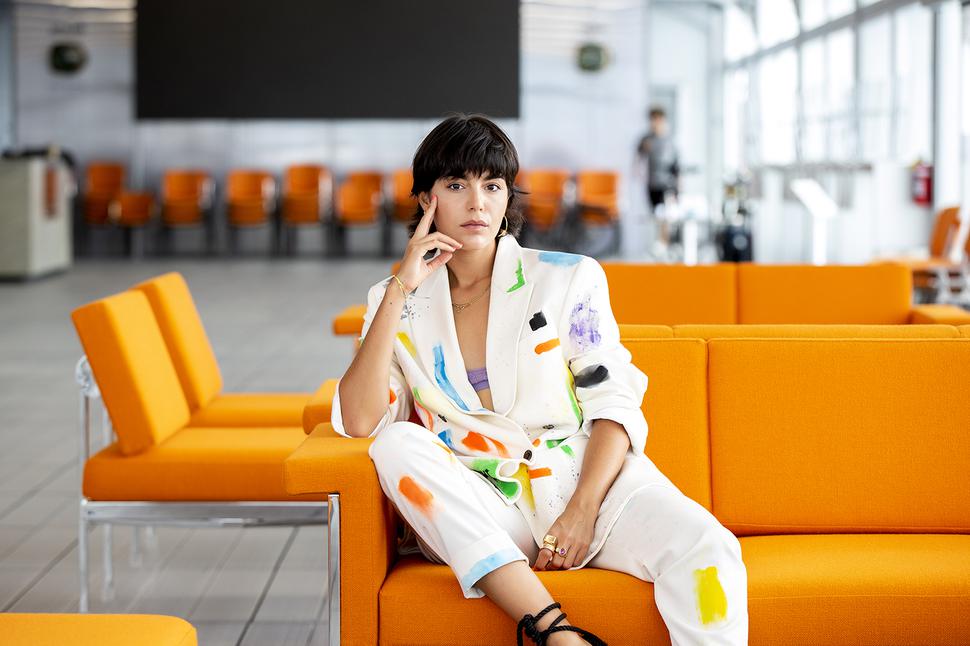 Meet Paloma Gomez, The Fashion-Forward Creative Making The America's Cup Chic
When she's not crafting 'artwear', Paloma is making sure the on-water sporting event is simply unforgettable
Wednesday March 3, 2021
As chief marketing officer for her family's business AMG Event Services — the Spanish company behind the Race Village marquees — this multi-talented creative ensures visitors have an unforgettable experience.
"For me, every detail matters. I'm a meticulous person, so I travel to all our projects to ensure that finishings, design and the client's brand identity successfully integrate into our temporary structures … as well as sometimes designing the venue and selecting furniture, lighting, and interior decor elements.
"Events are all about creating an experiential space that inspires you, but most importantly, the people involved in the event. I like to be permanently on-site with my team, next to the client. We arrived in September to conduct the assembly of all the structures and equipment.
READ: Viva's Comprehensive America's Cup Cheat Sheet
"Once the village was constructed, we focused on our brand strategy to make AMG well-known in the local market and establish further commercial partnerships with companies once the America's Cup is over.
"But we also had free time to explore the country and experience one of the most beautiful times on the South Island. So magical!
"I love being involved in the culture of every place I live, so I've participated in art workshops, culinary workshops and pottery classes here, and assisted in gallery openings and showrooms.
"I am passionate about anything in relation to art, restaurants, nature and interior design and sports.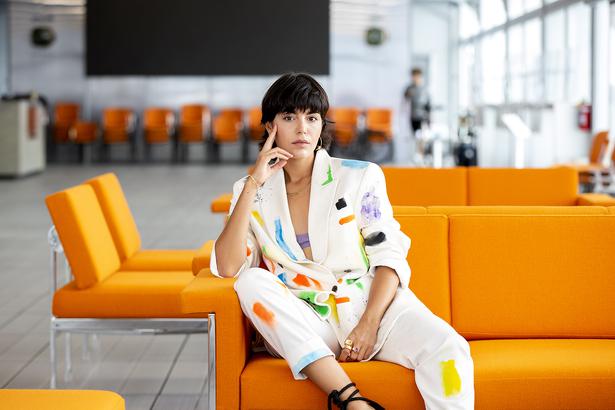 "I have to be thankful to the locals as they've welcomed me so quickly and given me a helping hand any time I've needed it. I have lovely friends in the community, which makes me feel at home. I want to stay here for a long time.
"Most of the time you can find me around Ponsonby, which is one of my fave areas in Auckland. A must-stop spot every week is Basecamp Power Yoga in Grey Lynn and, after that, you can find me with my berry bowl at Little Bird Kitchen.
"I always find time to work on my project Need Artwear, which I started a few months ago. Need is ethical artwear born in the south of Spain with the purpose to create ethical, colourful clothes for everyone. I believe in art as a powerful tool to connect with your inner self.
READ: What Athletes Wear: NZ Black Sticks Hockey Player Rose Keddell
"Each artwear piece is unique, carefully handpainted with love. When I started this project I had in mind that I wanted to create an awareness of recycled fashion and use eco-friendly painting products. I launched a new capsule collection, called the Kiwi Collection (available shortly from Westward Cycle), inspired by Auckland City's colours and people.
"I always keep a day a week to have a coffee with someone who inspires me and whom I can learn from.
"I found during my time here that local women are so empowered. I have met a few women who run their own companies and they have helped and supported me.
"This is something I will always keep in my sight; I find they have such a powerful energy that inspires me."
Share this: