A Day in Paris with Fashion Guide Alois Guinut
A day out with a fashion guide in Paris' Marais neighbourhood gives Harriet Green and her daughter the chance to turn on the Parisian style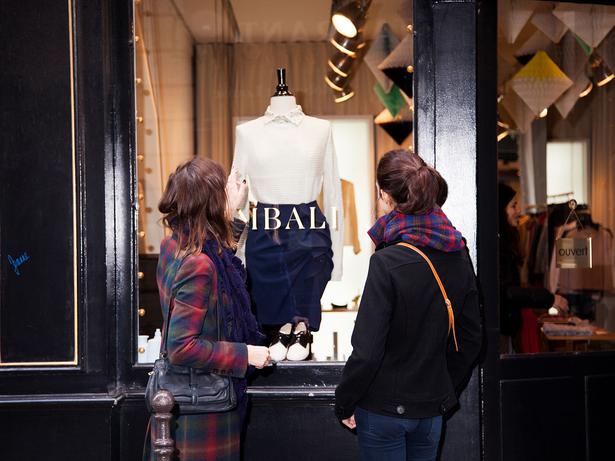 Friday March 24, 2017
Paris. A drizzly afternoon in February. I'm walking with my 13-year-old daughter behind a young woman in shiny gold trousers, black scarf slung around her neck and a sharp black coat. Her nails and lips are damson-red.
This is Alois Guinut. She's giving us an insider's tour of the best fashion haunts of the city. I found her online as I idly searched for inspiration on what colour tights to wear with a party dress. Her blog — dresslikeaparisian.com — popped up and I was immediately taken with her witty, wise and down-to-earth advice.
The more I read, the more I liked her. She'd studied fashion at the Institut Francais de la Mode and people ask her advice about the best shops, and what to buy — and now Alois works with tourists and locals who want inspiration or to be dressed from top to toe.
My daughter Nancy has been to Paris only once before, when she was 3 years old. She came down with chickenpox. For years, I've promised we'd return to see this city I love.
We would visit the obvious sights: the Louvre, the Eiffel Tower, Notre Dame. But I know from my own teenage years that sightseeing can be tolerated only in short bursts. And Nancy loves fashion.
I found the perfect designer hotel, Hotel du Petit Moulin. In a 17th-century former boulangerie with a painted glass facade, the hotel is so bijou you can hardly believe it has 17 bedrooms. The interiors are by Christian Lacroix — each room just the right side of kitsch.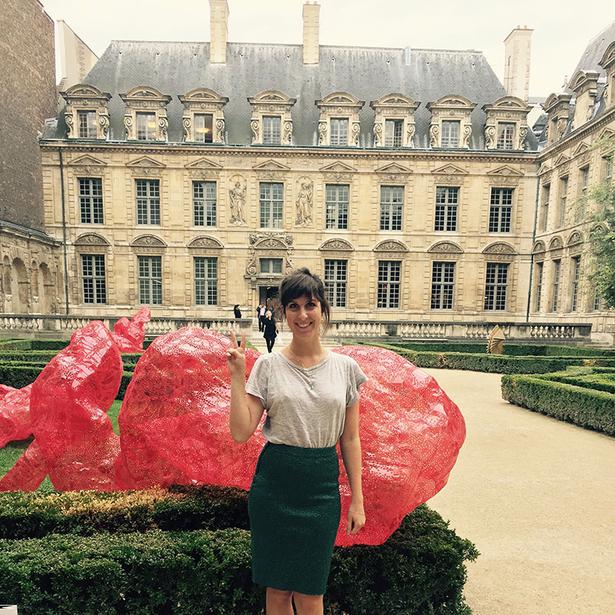 We have a leisurely morning on our own, mooching round the Marais, stocking up on Pierre Herme macarons, wandering down the atmospheric rue des Rosiers and peering in the windows of A-list designers.
Until the 12th century, the Marais was a marsh. Today, it's the place for shopping, its boutiques and ateliers supplying its inhabitants' desire for simple things done beautifully. From big chain stores (Sandro, Maje) to famous designers (Isabel Marant, John Galliano, Azzedine Alaia) to the little shops and concept stores, the area is manageable, the streets quaint. This is shopping on a boutique scale with plenty of pitstops for tea and cake.
It's raining and I've dressed practically: Converse boots and a combat jacket over jeans. Nancy is in her favourite blue parka. Only when I meet Alois — and spot her gold trousers — do I regret my decision. Of course, this is Paris! Her thing is "dress like a Parisian". Oops.
GALLERY: How to Dress Like a Parisian
Alois politely says nothing to draw attention to our slightly shambolic look, though I pick up a certain froideur when Nancy falls in love with some platformy high heels. Not quite chic enough, Alois hints: they are too round-toed, too clumpy. And "too English": the French like sharper shoes, lower cut, more elegant, she explains. Nancy puts the shoe down, slightly crestfallen.
We start our tour just round the corner from our hotel in the Haut Marais, moving at a brisk pace.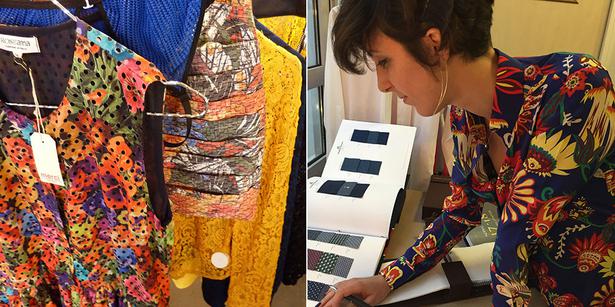 First, we stop at L'Habilleur, a designer discount store. Alois makes a beeline for the cashmere scarves hanging in a rainbow of colours — all about €60 ($92). The grey scarf I'm wearing is too small, she says. A proper Parisian scarf, whether for summer or winter, is oversized. She throws a purple one around Nancy's neck and hangs it just so.
Round the corner, in Swildens, I try on a fabulous own-label black tuxedo suit that Alois urges me to buy. Parisians, she says, are keen on androgynous fashion.
Of the vintage shops, we particularly like Violette et Leonie, where I find a silver sequinned jacket for €26 and a forest-green evening bag in perfect condition by Revillon. Nancy picks up a red beret. Alois approves, and shows her how to wear it in the proper French style, just to the side. Result!
READ: Why Vintage Jewels Are In Vogue
We whizz past Hircus, the place for mid-price cashmere jumpers, and Vanessa Seward (beloved by Julie Delpy and Isabelle Huppert). Many of the shops stock clothes in black — something of a Paris cliche, although Alois insists black is not ubiquitous. "Not all Parisians wear black," she insists. "They love neutrals like white, grey and navy blue and subtle shades."
Towards the end of our afternoon, Alois takes us to Soeur, a boutique created by two sisters for girls in that tricky phase between child and adulthood. The shop is packed with slim jeans, fitted jackets, Breton stripes, checked shirts and peasant blouses. And a great range of T-shirts. Nearly everything is half price. Alois tries to coax Nancy into a pair of gold shorts, making sure she tucks in the T-shirt. "A cute look for the summer," announces Alois.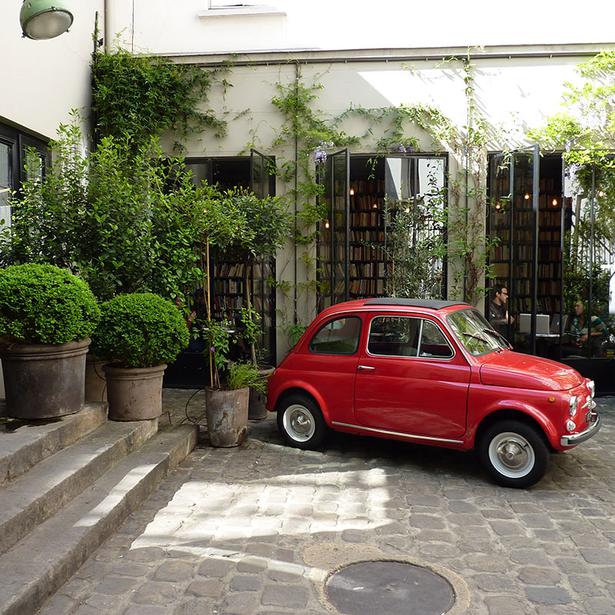 But at this point my daughter rebels, muttering darkly to me in the changing room. The Paris look is too neat, too considered for this particular London girl, keener on the baggier style. We stock up on logo T-shirts instead.
But we end happily, visiting what turns out to be our favourite place: Merci, a huge fair-trade concept store that sells everything from homeware to fashion. We spend ages here. The place is gorgeous, decked in cherry blossom. Nancy picks up temporary flower tattoos and I buy a Liberty-print wristband (a snip at €€7). After shopping, we settle down in its cosy book-lined cafe and gorge on hot chocolate and flourless chocolate cake.
As it turns out, we spent very little money, returning on Eurostar with my vintage jacket, some T-shirts and a few fun trinkets. But we had an amazing time, with an insight into how Parisians shop, and some lovely mother-daughter bonding.
— The Observer
WAY TO GO
Alois Guinut's fashion tour of the Marais is €100 ($153) for two hours. Personal styling and shopping is €160 for two hours. For more details, go to dresslikeaparisian.com
Be inspired by the good things in life. Sign up now to receive emails from Viva, and twice a week you will be sent the latest news, profiles, videos, fashion shoots, competitions and more.
Share this:
More Culture & Travel / Going Places