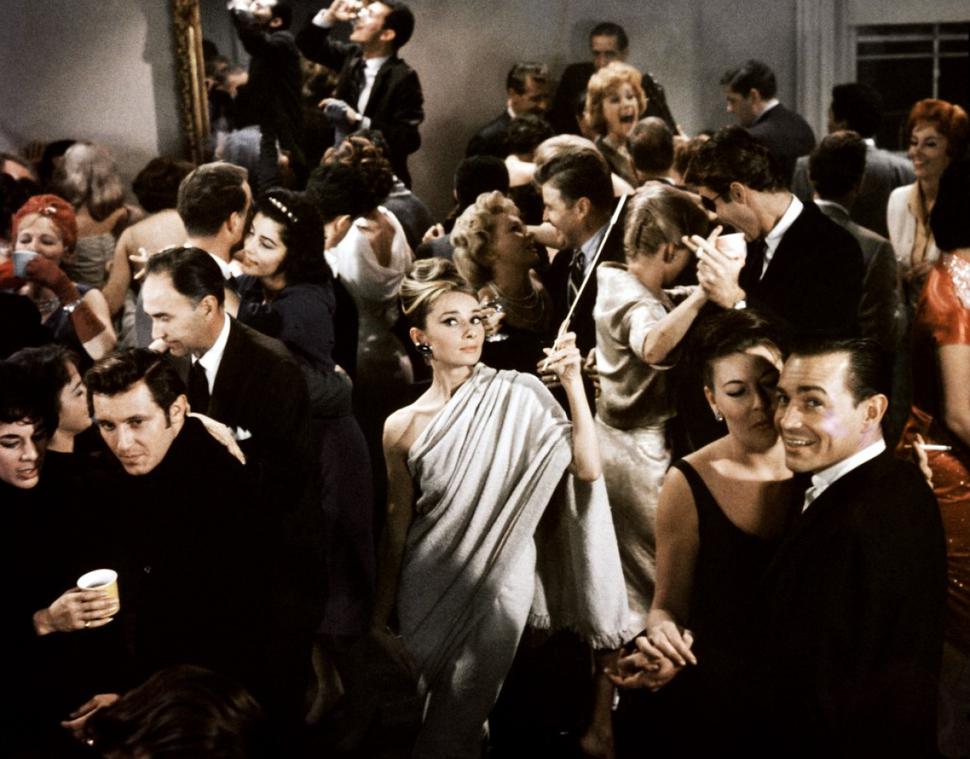 TBT: The Best Party Scenes from Old Movies
Five of our favourite party scenes from movies past
Thursday Nov. 5, 2015
1. Breakfast at Tiffany's
For a memorable cocktail party, look no further than Breakfast at Tiffany's, where Holly Golightly's apartment is taken over by a bunch of well-dressed party goers. The rowdy scene was shot over several days of actual partying (fueled by Champagne and copious snacks), according to Sarah Gristwood in Breakfast at Tiffany's: The Official 50th Anniversary Companion.
2. Can't Hardly Wait
Although many movies revolve around the end of school year party, the stars, one-liners and slice of 1998 make this one memorable. Watch it for Seth Green, Jennifer Love Hewitt, Ethan Embry, Lauren Ambrose - and Jason Segel in his first tiny acting credit. Let's hope Jennifer's wish for a sequel comes true.
3. Beyond the Valley of the Dolls
A debaucherous 1970s Hollywood satire, Beyond the Valley of the Dolls follows three young pop stars as they descend into fame's sleazy clutches. You can expect violence, exploitation, psychedelic parties and an eye-opening mix of nudity and outlandish costumes. The movie, written by Russ Meyer and Roger Ebert, was intended as a parody of Valley of the Dolls.
4. Sixteen Candles
Molly Ringwald plays Sam, who painfully endures a forgettable sweet 16th in this iconic John Hughes movie from 1984. As rowdy house parties go, Sixteen Candles offers a hilariously cringe-worthy example. The object of Sam's affection, Jake, discovers his house is completely trashed after the event. Thankfully, all ends well for the pair.
5. The Rocky Horror Picture Show
This cult classic - based on the musical written by New Zealander Richard O'Brien - features two of the more obscure party scenes on this list. The celebrations begin with the Annual Transylvanian Convention, where tuxedo-clad revellers dance to the Time Warp, and pick up again at a dishevelled dinner party, where the discovery of the main meal quickly turns diners off their food.
Share this:
More Culture & Travel / Staying In