The Dishes You Need to Try at Pasifika
Celebrate Polynesian culture at this weekend's Pasifika festival with these unique dishes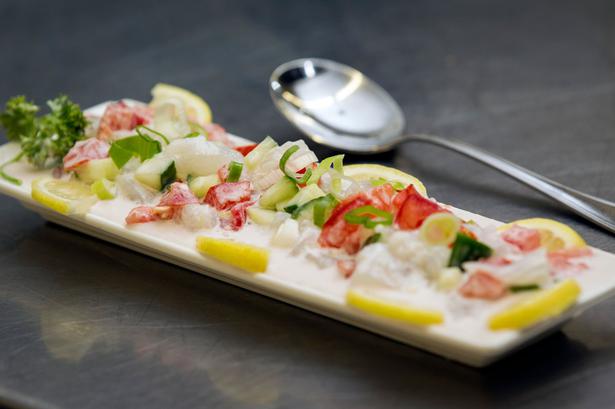 Thursday March 23, 2017
The annual Pasifika festival takes place this weekend, showcasing the best of the islands. It's the perfect occasion to celebrate Polynesian culture while getting to try an array of home-cooked, traditional meals. We'd recommend getting a fresh coconut to drink alongside your dishes for the ultimate Pasifika experience. Here are a few dishes you need to try.
Sapasui 
This popular dish, Samoan chop suey, is a staple and won't be hard to track down at the festival - just look for the long line and follow its savoury fragrance. Sapasui is made up of rice noodles, beef, chicken or pork and a mix of vegetables.
'Ota 'ika
Literally meaning "raw fish", this creamy and fresh dish is a Tongan and Samoan dish which is a real treat on a hot weekend. The fish, usually tuna, is marinated in lime juice and coconut milk with diced vegetables mixed in.
Pai fala
A Pasifika twist on an apple strudel, this is a Samoan pineapple pastry or half-moon pie. The crust is buttery and flaky, while the filling is super sweet and syrupy from the crushed pineapple.
READ: Monique Fiso's Big Plans for Maori Cuisine
Keke 'isite
This dish is a popular Tongan treat - deep-fried doughnut balls served with either butter and coffee or some vanilla icecream on the side.
Chana dal with zucchini
One of the more popular Fijian side-dishes, which combines zucchini and dried split pulses to make a hearty and hot soup. A perfect example of how Indian flavours influence Fijian cuisine.
Kapisi pulu
Most Pacific Islands will claim this dish - it is a simple but popular recipe, in which taro leaves are wrapped in foil and filled with corned beef, coconut cream, onion, tomato and some shredded cabbage to finish. It's a dish that is traditionally baked in an umu, but can be cooked in an oven.
Banana poke
The dessert version of the popular Hawaiian marinated fish dish. This recipe calls for over-ripe bananas which are baked, then covered in a coconut cream and sugar sauce.
• Pasifika is on at Western Springs on Saturday March 25 and Sunday March 26, from 10am-6pm.
Be inspired by the good things in life. Sign up now to receive emails from Viva, and twice a week you will be sent the latest news, profiles, videos, fashion shoots, competitions and more.
Share this:
More Culture & Travel / > Local