The Viva Team's People of the Year
From Michelle Obama to Steven Adams, the Viva team share their person of 2016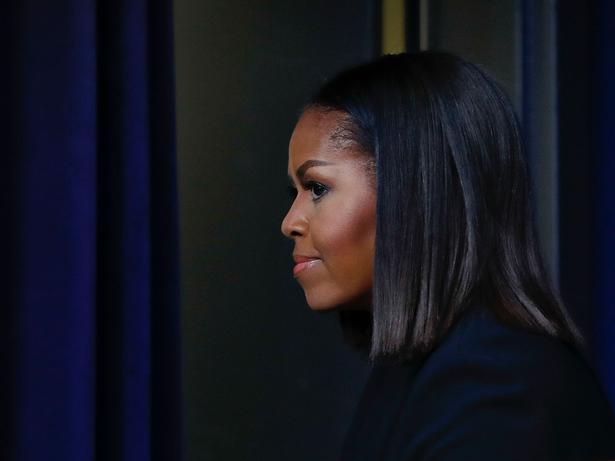 Tuesday Dec. 27, 2016
Michelle Obama
Strong, sexy, smart, sassy. This woman hasn't put a foot wrong in her time in the White House. But what really nailed it for me was when she shelved her planned speech at a Hillary Clinton campaign event and responded from the heart to the 2005 recording of Donald Trump graphically discussing groping women, which was followed by accusations from multiple women that he'd made unwanted sexual advances towards them, all of which he denied.
• "I can't stop thinking about this," she said. "It has shaken me to my core in a way that I couldn't have predicted."
• "The shameful comments about our bodies, the disrespect of our ambitions and intellect, the belief that you can do anything you want to a woman - it is cruel, it's frightening, and the truth is - it hurts."
• "This isn't about politics. It's about basic human decency. It's about right and wrong . .. Now is the time for all of us to stand up and say 'enough is enough.' This has got to stop right now."
• "To dismiss this as everyday locker-room talk is an insult to decent men everywhere."
• "Strong men, men who are truly role models, don't need to put down women to make themselves feel powerful."
Michelle Obama is a true inspiration.
— Amanda Linnell, managing editor
Steven Adams
I enjoy watching basketball and think Steven Adams is a great ambassador for the sport and he deserves all the success he's had in 2016. Not only does he represent New Zealand well, but much like Joe Parker, they both represent their Pacific Island cultures well and I admire them both equally for this.
— Dan Ahwa, fashion editor
Jo Horgan
The beauty business is built on names but one little-known outside the industry is Jo Horgan. The founder of Mecca Brands is driving changing retail expectations about brand choice. Named by WWD both last year and the year before as one of the most innovative people in global beauty - alongside the likes of Tom Ford, Marc Jacobs and Francois Nars - Horgan's upmarket beauty emporiums showcase cult and niche international brands, including a store brand shaped by customer feedback.
The discerning multi-brand approach clearly resonates with shoppers who like curated choice and unaligned service, rather than the traditional self-select or "big beauty" aligned outlets and one-brand counters. In the nearly 20 years since this English immigrant opened her first store in Melbourne and begged and blagged her way into stocking cosmetic cool, business has boomed. There are now 70 and counting Mecca Cosmetica and Mecca Maxima stores, including five in New Zealand. Beauty junkies will be pleased to know there are plans for more to come.
— Janetta Mackay, beauty editor
Elon Musk
My person of the year is visionary entrepreneur Elon Musk, for his commitment to slow global warming and making a difference to global carbon emissions. He was the brainchild behind PayPal, which helped fund his current companies; SolarCity and Tesla Motors. SolarCity focusing on bringing a full solar power system for homes through stylish solar rooftop tiles, unveiled this year. Tesla Motors brings us the stylish Model 3 sedan fully electric car. Elon's vision is driving the world's transition to electric cars. And while he is changing this world, he is also working towards beginning a colony on Mars, and, as the billionaire founder of SpaceX, most probably will.
— Babiche Martens, photographer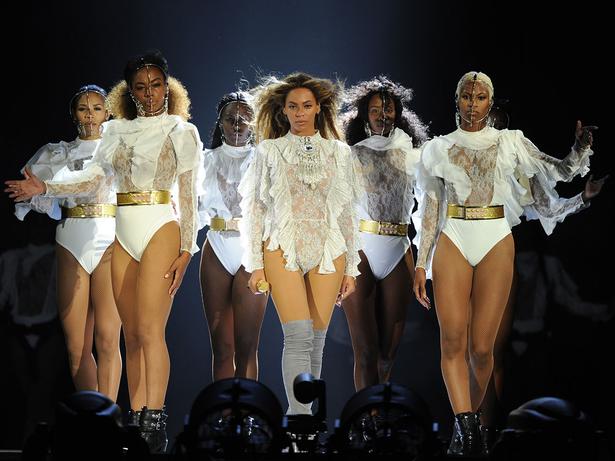 Beyonce performing Formation. Picture / Supplied
Beyonce
In a politically focused year, Beyonce chose to speak up. She made noise with the drop of her single Formation, released the day before her controversial Super Bowl 50 half-time performance. The song was a commentary on what it is like to be black in America, from beauty standards to the Black Lives Matter movement. Her performance caused a stir with #BoycottBeyonce trending on Twitter, acknowledging in the song, "You know you that bitch when you cause all this conversation".
But that was just an aperitif to her phenomenal visual album Lemonade, which followed later in the year. Over the years, Beyonce has chosen to speak up about many issues from feminism to police brutality — but this year, when the world most needed a spokesperson, even if it was unpopular, she stood up and that is why Queen B reigns supreme.
— Rosie Kelway, writer
READ: Viva's Most Popular Stories of 2016
Samantha Bee
With so much of the world going to hell in a handcart this year, it was of some (slight) comfort that media commentary and analysis still played an important part in people's awareness and understanding of important events. I spent a couple of months in the US in the middle of the year when the idea that Donald Trump would become president was still unbelievable, and Samantha Bee's acerbic take on the election on her satirical news show Full Frontal with Samantha Bee was fierce, hilarious, incisive, intelligent and totally kick-ass, proving that agenda-setting talk show hosts do not all have to be white, middle-aged men.
— Shandelle Battersby, digital content producer
Amanda Betts
She is so passionate about helping others, you can't help but be drawn into her incredible force field. Last year the former Auckland model agent and abuse survivor started Bridge the Gap, helping at-risk young people realise their potential through transformational photo shoots and confidence-boosting workshops. This year she created a fundraising initiative called Heartspeak, whereby participants get creative customised jackets.
She also took the programme into prisons, where she mentors young women and young people caught up in the justice system. She is constantly having to battle for funding to carry out her work but Amanda's tirelessly positive attitude and desire to make a meaningful difference has inspired the likes of Eat My Lunch's Michael Meredith, actress Danielle Cormack and designer Ryan Meta to get on board. Her dedication and indomitable spirit makes her my person of the year.
— Rebecca Barry Hill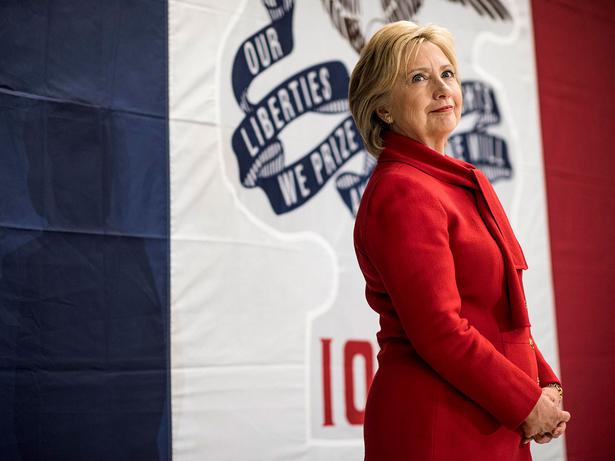 Hillary Clinton. Picture / Melina Mara for The Washington Post
Hillary Clinton
She was not the perfect candidate, and, well, she lost. But Hillary Clinton is symbolic of this crazy, chaotic year. In the build-up to the US election, I used the hashtag, bought the T-shirt, read the think-pieces. I assumed, like I think a lot of other young women my age, that Hillary would win - because why wouldn't she? She had worked hard towards this goal her entire life, fighting for what she believed in, was prepared, and innately more qualified than her opponent. I believed that was enough because girl power, women rule, lean in and you can achieve anything you set your mind to etc. etc.
But, she lost and I cried and read some more think-pieces. And although it sucks (and will for the next four years), once the initial disbelief wore off, I think Hillary's loss exposed the need for some genuine activism - and reinvigorated the energy and drive of a new generation of young women.
— Zoe Walker, associate editor
Ashley Hart
Australian model and yogi Ashley Hart is more than a pretty face. I admire how she has found her way to self-love, from being so caught up in an image-focused society and managing to turn it around to go on to seek something deeper with yoga and experimenting with diets etc. She has found herself the mindset of a strong, happy and successful person - and isn't that what we all want? After returning home from holiday on an Instagram post this year she quoted "All good things must come to an end? Well, in all truth, life, love and joy are infinite".
— Lucy Casley, designer
Kate Moss
Although not a highly original choice, I'm going to go with Kate Moss on this one. After all, who can get past the paparazzi shot of her from late June, wearing a green sequin dress in the Thames river while filming Absolutely Fabulous: The Movie, glass of champagne in hand and her face poised in her signature "I don't give a damn" expression. It sure beats the over-recycled 90s campaign shots of her that Instagram hopefuls can't seem to get enough of, #regram.
The thing I love about Kate is her attitude, offering a constant lesson in why we should all let our hair down and care a bit less about the opinion of others. Thankfully, this is something most of us can do without being snapped by paparazzi every time we leave a party. 2016 also saw the supermodel launch  her own self-titled agency, focused on personality and talent rather than just looks.
— Danielle Clausen, editorial assistant
Kyle Street
What must it take for a young chef working in a hugely popular restaurant to strike out on his own and take a risk on a new concept? That's what Kyle Street did when he left Depot to open Culprit, one of my favourite openings of 2016.
He breaks a lot of the chef stereotypes - he smiles a lot, and usually looks relaxed whatever is happening in the kitchen around him — but there must have been some stress when he took over an unlikely site in Wyndham St and started serving his food Yum Cha style on trolleys wheeled around between tables. It's been a big success, and Auckland is lucky to have Culprit. We're lucky to have Kyle Street too - a city boy with talent, poise, courage and style.
— Jesse Mulligan, eating out editor
Sir David Attenborough
David Attenborough has been wowing me since I was a child with his strong, distinctive voice and stories of the wild. I was glued to the TV set watching in awe the Life series presented by this magnificent man. He is truly the world's most famous natural history icon. At 90 years old there is no letting up in his passion for life, the animal kingdom and the continuing education of people around the globe. A true hero.
— Angela Casley, recipe editor
Share this:
More Culture & Travel / Features & Profiles