Party Pioneer Peter Urlich Shares His Top Entertaining Tips
Musician, DJ and all-round Auckland legend Peter Urlich shares his best soirée-throwing tips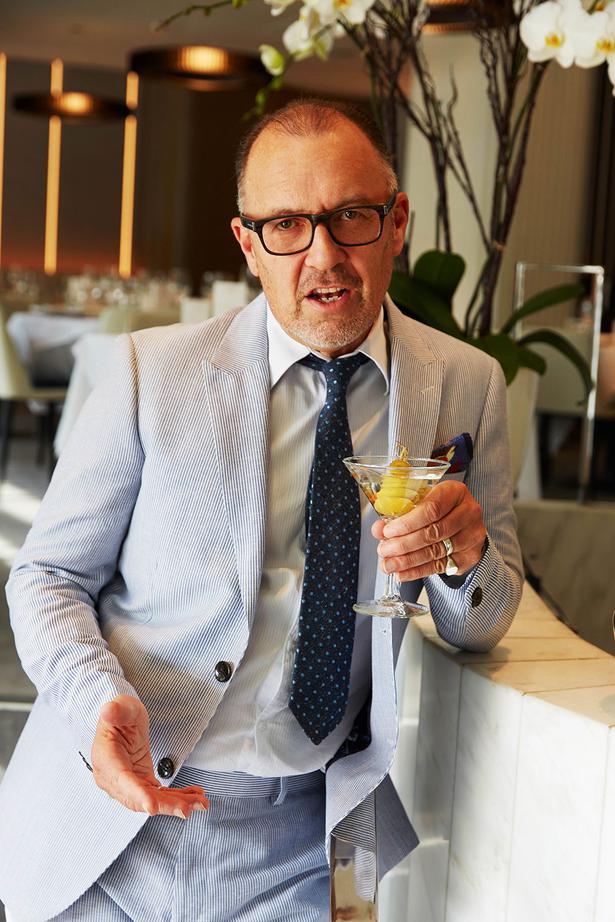 Sunday Nov. 18, 2018
Auckland club life has benefited from Peter Urlich's legendary energy and charisma in multiple ways. From his pioneering warehouse parties in the 1980s to taking house music to the masses through his ongoing collaboration with Bevan Keys, Nice 'n' Urlich.
Peter may be a married father of two but that hasn't stopped the good times rolling, or slowed down his schedule. Current projects include a radio show on George FM, music and DJ booking agency Applause, and singing up front with The Swingin' Sextet. As he says, "My life pretty much revolves around music and parties. What's not to like?"
The music should… suit the people and the occasion but I always throw in the unexpected and joyous here and there. I like to play three popular tracks then something new. If you get it right, you open people's hearts. Invest in the best sound you can afford, and the right DJ is vital.
READ: 7 Up & Coming Local Music Acts To Know About
Many of my parties… have been late-night dance events and food has not been high on the agenda. But for other events, the food can be the highlight and here's where a great caterer comes in. Fresh, sexy, imaginative and easy to eat with one hand.
Drinks... lots of it and served by decent bar staff. Cocktails are the perfect start — they get people excited and a little shished. Make sure the champagne (and beer) is chilled and never run out of ice.
You can spend a fortune on decorations… and I'd rather use my budget on other things. More important is the venue itself. Mood lighting is the key — you can make an ordinary room look very attractive through the right lighting.
I'll never forget a woman… on a horse at a party at Melba. I've had a Scottish pipe band suddenly appear, girls in police outfits burst into the room and "arrest" people (oops, that's not PC but it was the 1980s). Getting someone famous to unexpectedly walk on stage and sing a song is a winner.
READ: How To Be The Ultimate Party Host
If you have a room full of accountants… you're up against it (unless you spike the punch!). Everything you do is geared towards making the invitees forget their everyday stuff and let loose a little. Those are the parties that folks remember.
Asking people to get into costume… is a risk and pisses some people off but it does make them act differently and contribute more to the atmosphere. Try to inspire your guests to be imaginative, colourful and even silly.
If you have a guest who is too drunk… carefully take them out. Drunks can really spoil the party. And of course, Uber, don't drive.
Try to get good staff… who know what they're doing and have happy energy. It puts your guests in the mood. Don't forget to have a good time yourself. Be a happy host and work the room.
The most memorable party I've been to… was on a beautiful private beach with a bonfire, incredible seafood and a live jazz group followed by a great DJ. Lighting was by the moon (and burning torches) and it ended with skinny dipping.
Share this: