Playing Music with Peter Urlich
We catch up with Peter Urlich ahead of his performance at Ostro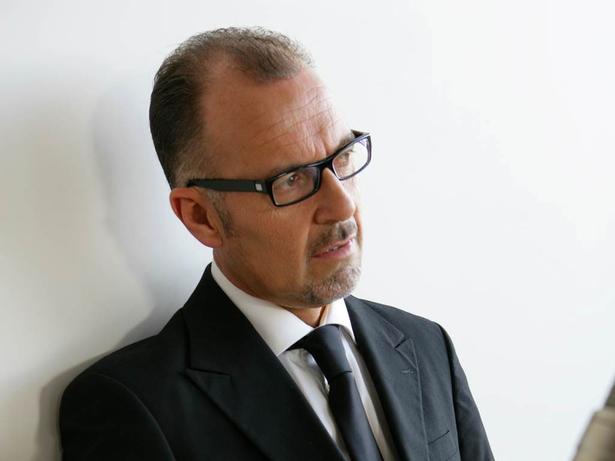 Tuesday Aug. 11, 2015
What kind of performance can we expect at Viva and Ostro's Dinner and a Show?
I've always loved the swing music of the 50s and 60s and so I'll be performing tracks like Pennies From Heaven, I Concentrate On You and Fly Me To The Moon alongside my saxophonist, Lewis McCallum. Hopefully it will be a night of wonderful old-school songs and great food. Dare I say, a touch of romantic dine and dance. 
What other shows have you got lined up this winter?
Very much looking forward to the Nice'n'Urlich (my DJ partnership with Bevan Keys) party at the glorious old St James on September 5. It sold out three weeks ago. We haven't played there since 2006 and had some magic nights there in the past.
How has the concert experience changed since you first started out?
It just gets better as you get more experienced (older).
What do you love most about your job?
The fact that I make my living out of giving people a unique experience that can move them in many ways. Music is an amazing medium that I've worked with for nearly four decades.
And least?
Can't really think of a negative, ha ha. Maybe soundchecks?
What have you been working on?
Sadly, one of the things was the Hello Sailor 40th anniversary tour. Jordan Luck, Eddie Raynor and I were putting together a band to double-bill on that tour with Sailor but Graham had a heart attack and it's now not going ahead. Always working on being a good dad. 
What are some of your favourite things to do and places to go in Auckland?
So many good restaurants to try and cool spots to drink (Seafarers is my favourite) but I think that our harbour and gulf is an exceptional playground.
What is inspiring you right now?
The same things as ever. This world that we inhabit is an awesome (in the true sense of that word) creation filled with incredible places, creatures and elements. It's ironically only let down by humans but even they are exceptional beings if you know the right people!
Anything else you'd like to add?
I'd like us all to take the time to slow down a little and smell the flowers. Seriously, how long has it been since you stuck your nose into a beautiful flower?
- Tickets to Viva and Ostro's Dinner and a Show with Peter Urlich on September 13 are available at seafarers.co.nz
Share this:
More Culture & Travel / The Latest