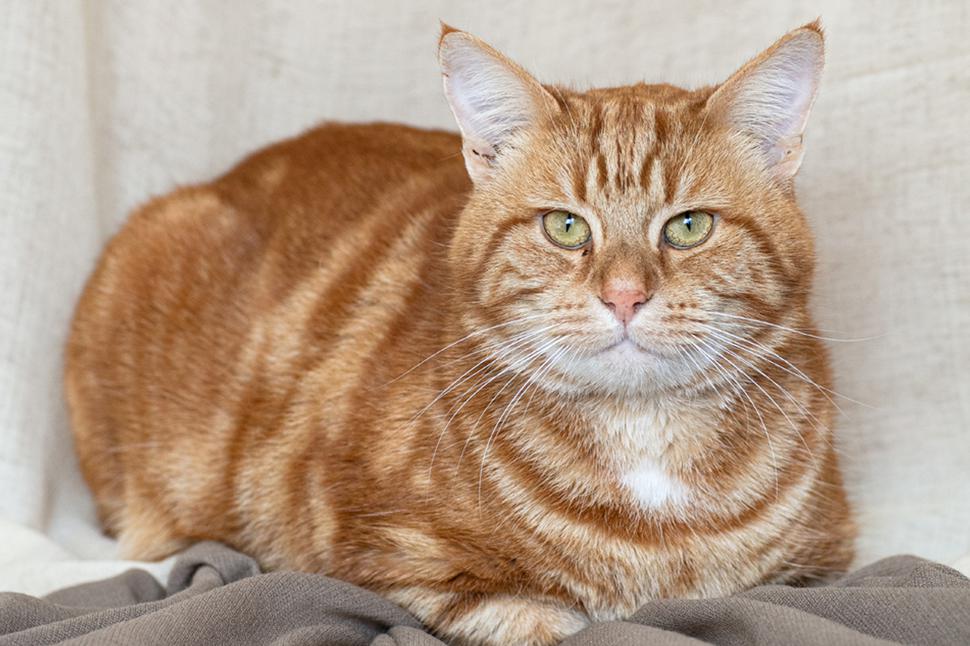 The Adorable Pets Looking For Their Forever Home
These bunnies, cats, dog and rooster all require some extra love and attention and are available to adopt now from the SPCA Auckland
Wednesday Aug. 12, 2020
Harry, 3-years-old
Harry was surrendered to the SPCA after it was discovered he did not get along with the other cats at his previous home.
He's a bit shy to begin with but becomes a super-friendly, chilled-out dude who will come out to greet you.
He weighs a whopping 7.6kgs (although he doesn't look it) and will need a new owner that does not have any existing felines and is okay to continue with his diet. Harry, who likes to be the king of the castle, put on a bit of weight over lockdown - but who didn't!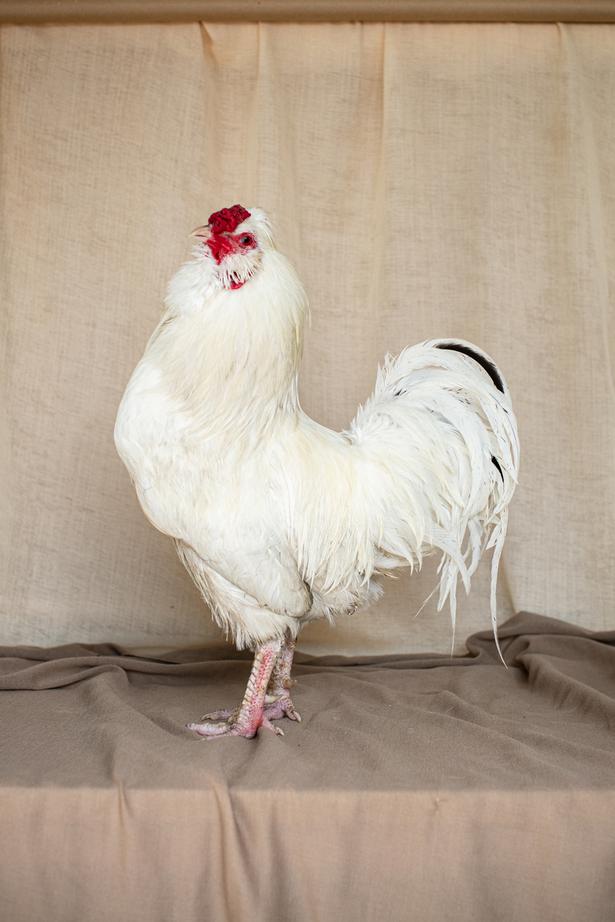 Robbie, age unknown
Robbie the rooster is a Chinese silky bantam cross. He was found tethered to a tree by one of his legs with no food, water or shelter near him.
He arrived at the SPCA in September last year so has been waiting almost a year for a new home. He has a big personality, roaming around the farm letting other roosters know who is in charge.
READ: Meet Laura Lyttelton & Her Unconventional Pet, Reggie The Lamb
He is very well behaved and can be let out of his coop to wander the farm during the day and comes straight back to bed at dinner time when called. Robbie's ideal home is a lifestyle block or farm with a few hens and lots of space to roam and find bugs.
He would need some hens to keep him company and he will find them food and alert them of any predators. There is no specific reason he hasn't been adopted apart from the obvious - he's a rooster. Council regulations require him to be rehomed to rural areas due to the noise. Robbie is friendly and well-natured.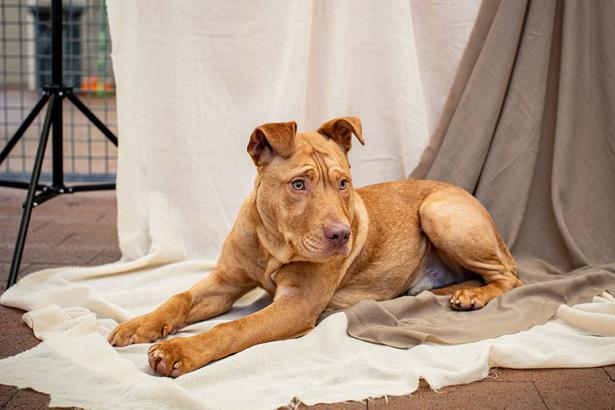 Rogan, 6-months old
Rogan is full of enthusiasm for life - a sweet, affectionate boy who has a lot of love to give. He is full to the brim with mischief and playful energy, so he needs someone who will teach him some manners.
Rogan is a big clown who wants to have fun but isn't aware of his size - so he isn't suited to a home with young children or small animals but he would love a dog brother or sister.
READ: Pet Food Recipes: Romee's Beef Carpaccio
Rogan had a skin infection around his armpits and face, along with some demodectic mange. His skin has cleared up but he has a medical indemnity for this condition, as mange can reoccur. Rogan is foster-to-adopt, which means his new home would have more support from SPCA's team, also covering the last of his medical treatment.
He is thought to be a shar-pei cross, which explains his cute face rolls.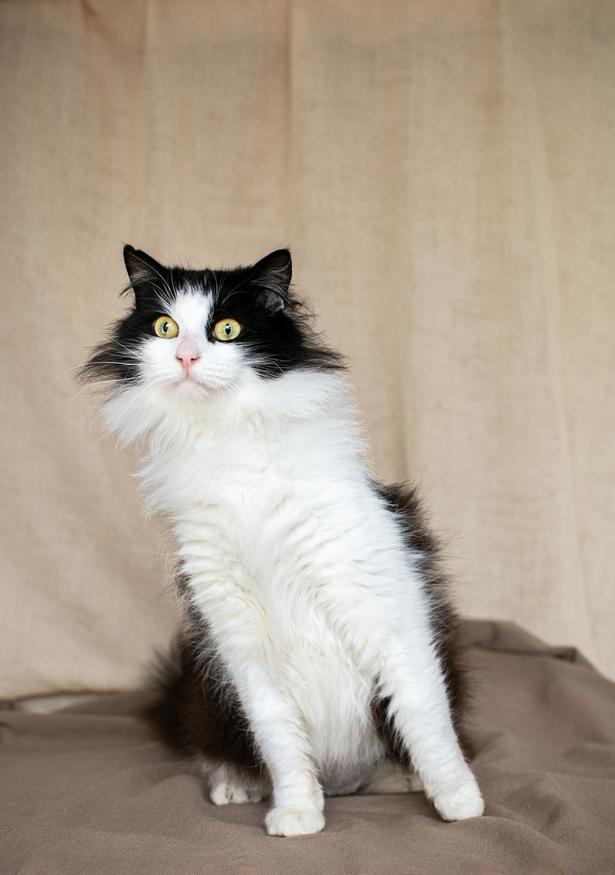 Sylvester, 2-years-old
Sylvester is a confident, adventurous and affectionate young cat. He definitely lives up to the curious cat character and wants to be involved in everything that goes on in his environment. He would be comfortable in a home with respectful children but the SPCA is unsure how fond he is of other pets.
Sylvester came to the SPCA as his previous home could no longer care for him as he has flea allergy dermatitis (FAD), which means he's allergic to flea bites.
READ: Meet Model Polena Yi & Her Pet Rabbit Lucky
He recovered in foster care on some medication to treat his condition and now he's looking for a home that will be diligent at keeping up with regular flea treatment and will be able to manage his condition if it flares up again (this would mean more vet trips and more medication).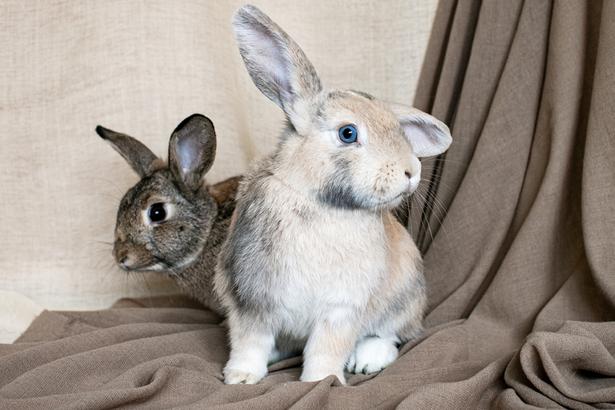 Bunnies, all 4-5 months old
These bunnies first came to the SPCA after they were found by a member of the public as newborns in a cardboard box that was taped shut. Luckily, they still had Mum to help care for them and SPCA staff worked around the clock to make sure they had everything they needed.
Both pairs are shy and need an understanding home where they can have time to settle in. The bunnies are bonded as pairs as it's unnatural for them to be alone. Coralee is dependent on Caspian, who has a genetic lop ear that matches his brother Captain's.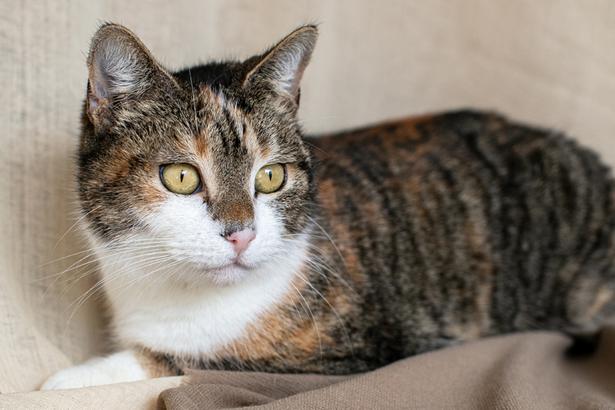 Sarah, about 3-years-old
Sarah is a very confident and friendly gal who loves attention. She came to the SPCA after her previous owner could no longer care for her.
READ: The Best Pet Movies To Suit Any Mood
When she first came in, Sarah would not eat and, with hard work from the hospital team and through foster care, she has come out of her shell. Now that Sarah has her appetite back she needs a new owner who can help her stick to her diet.
- To adopt a pet or show your support for the efforts fo the SPCA, visit Spca.co.nz
Share this:
More Culture & Travel / Features & Profiles