Photographer Harry Culy On Focus, Fiction & The Illusiveness Of Good Pictures
The Wellington-based photographer shares the photos he's lensed and the lessons he's learnt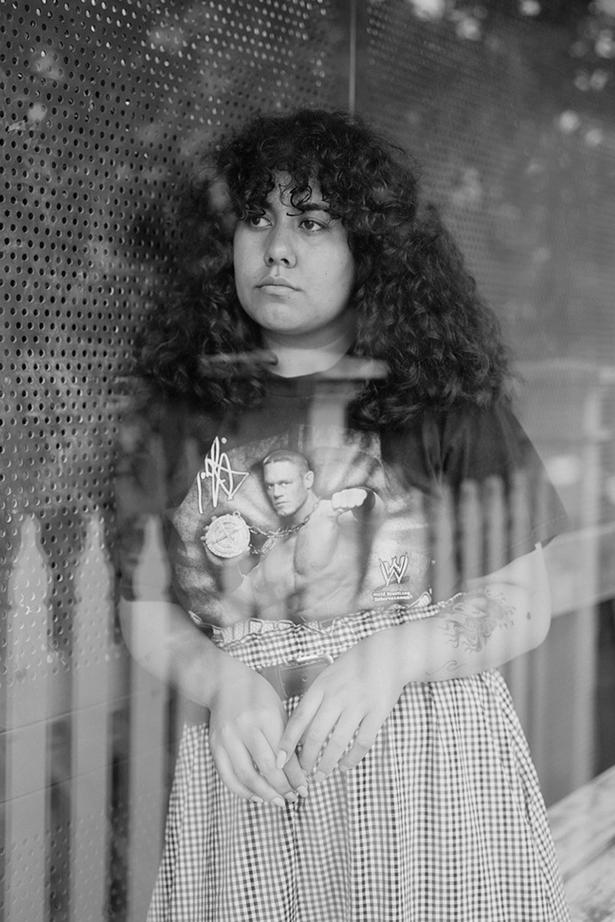 Monday Sept. 13, 2021
The longer you look at Harry Culy's photographs, the more they start to crystallize: the unknowable shapes, the vacant space, the darkness.
The Wellington-based creative, who works mainly on large-format film, has built his name on this style, with a CV to prove it: In 2016 he received the RT Emerging Artists Award, was the recipient of the Peter Turner Scholarship in Photography in 2018, and this year was named an Arts Foundation Laureate. Over the years Harry has been stretching his wings with time-won projects and his photobook company, Bad News Books.
Could you tell us the story behind one of your favourite photographs you've taken?

I was going up to Hawke's Bay to visit my grandmother in the nursing home. Me and my brother left super-early in the morning and I was sick. We stopped off in Woodville to get gas and it was really misty, and I had tried to take a picture of this old run-down swimming pool, which had this amazing mural of an underwater scene on the wall behind it that I'd seen a couple of times before on previous trips.
Anyway, I thought the mist could make it look interesting, so I jumped over the fence and even though I was nearly sick by the pool, I got the picture. The hand-painted mural made it look like there was a humpback whale floating above the disused swimming pool.
When do you know when you've taken a good picture?
I'm never sure, really. There is so much chance and failure in photography — I think that's what makes it magical, that there is no recipe for a good picture. When I get the film back usually most of the pictures are terrible, or boring, but once in a while there's a photograph that has a certain feeling, and those photographs are the ones that I keep coming back to.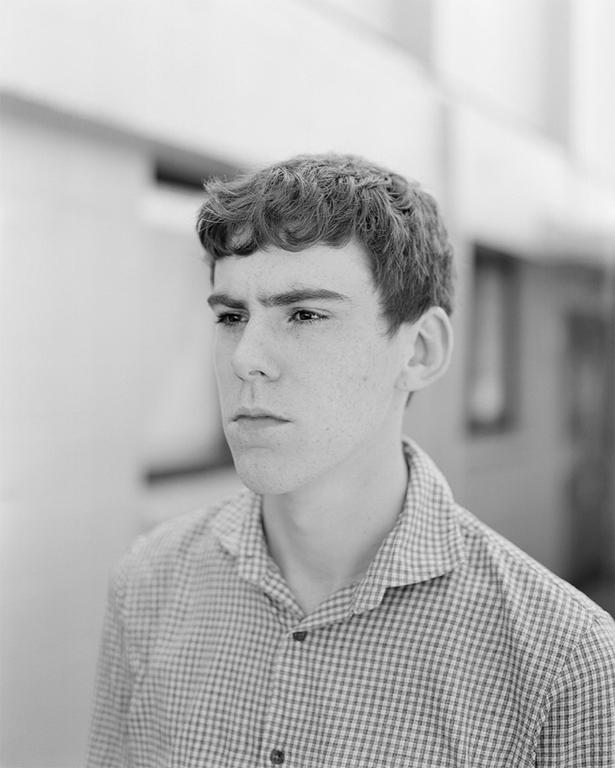 What appealed to you about film photography as opposed to digital photography?
I just fell in love with the process — being involved, from pressing the shutter to developing film, to printing the pictures in the darkroom. It made the picture feel real or tangible to me. I also think it slows you down in this fast-paced world. When the film is developed and you get to look at the negatives on a lightbox, I feel a bit like a kid at Christmas.
How has documentary photography shaped, or guided, your understanding of the world, or the way that you see and navigate it?
Photography is my way of trying to understand and process the world I live in. I still struggle with the term 'documentary photography' because it implies that it is factual or truthful. But I see photography as a kind of half factual, half fictional, half personal, half objective thing. It's so full of contradictions. But I think that's what makes it interesting. I do think the things you can find in the real world can be more interesting, or strange, than anything that I could ever make up.
There is a quote by the famous curator John Szarkowski that I really think sums up how I think about documentary photography: "…a new generation of photographers has directed the documentary approach toward more personal ends. Their aim has been not to reform life, but to know it." That's kind of how I see it — it's a personal way of understanding the world we live in.
PHOTO ESSAY: The Dreams & Aspirations Of Northland's Next Generation
How do you stay focused on long-term projects spanning a number of years? Does your approach, or vision of what you wanted to initially capture, change over time?
It's hard to stay focused. I think the vision always changes over time because the world changes, and I change. But I'm hoping there is some kind of essence or feeling that is retained over time.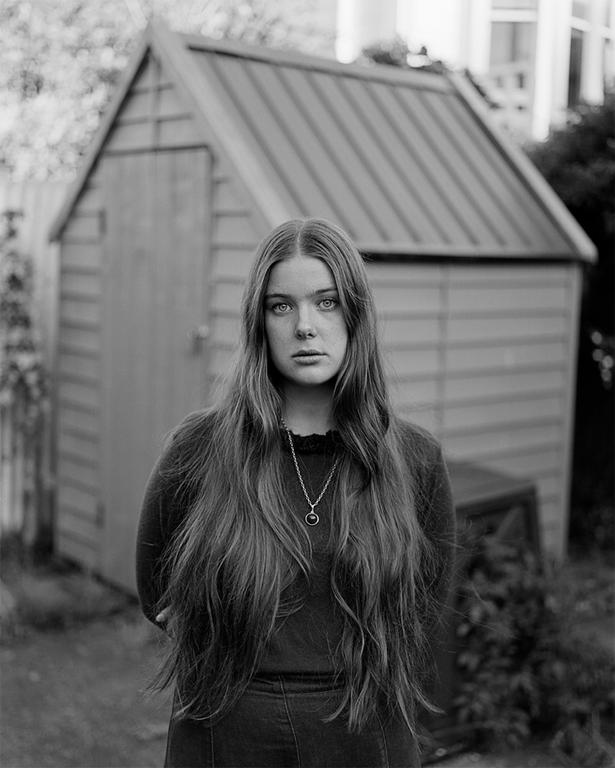 As someone who runs a photobook company, Bad News Books, what are your thoughts on the state of the publishing industry today, in New Zealand and globally?
I think it's a golden age for photobook publishing right now. The new technology means you can make smaller editions (you don't need to print 1000 copies anymore if there isn't a huge audience for certain books). That means you can bypass traditional ways of publishing. It's really great that artists are embracing the form of the photobook and its possibilities and trying to push the medium. With Bad News Books, I'm excited about showing what local artists are making and helping them find a way to show through the medium of the photobook.
What's something you didn't know when you started in your industry that you wish you had known?
You don't need to travel to grand or exotic places or have the latest, best equipment. More and more, I'm drawn to trying to find the interesting stories in my own community and neighbourhood.
PHOTO ESSAY: Five Photographers On The Idea Of Masculinity Today
What piece of advice would you give to someone new to your industry?
I still feel like I don't really know what I'm doing, but I think it's important to trust your intuition.
What does it mean to you to be an Arts Foundation Laureate?
It's a huge honour to be part of the Arts Foundation whanau, there are so many artists that I have looked up to so much — it feels humbling to be included in that group. Even though being an artist is a tough road sometimes, this feels like a sign to keep going. I'm excited to go back out and keep photographing. Getting this award gives me more fire in my belly to keep doing my work with renewed confidence.
Share this: