5 Places to Swim in New Zealand
Lonely designer Helene Morris tells us her favourite swimming spots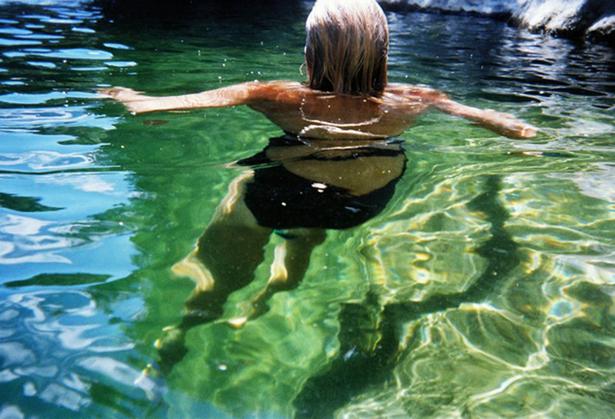 Tuesday April 7, 2015
There's something inherently Kiwi about straying off track and discovering a secluded location to go for an afternoon dip. Photographer Harriet Were travelled to the Waihopai Valley in Marlborough to shoot this campaign for Lonely Swim, driving down a bumpy shingle road and going through a farmer's property to get to an untouched watering hole. Here, Lonely designer Helene Morris tells us her favourite swimming spots.

Manupirua Thermal Springs, Lake Rotoiti
These are such incredible pools; there are several small pools that step up the hillside overlooking the lake. They are only accessible by boat and the last time we visited them we kayaked across to them with our kids. It was such an amazing experience.
Cheltenham Beach, Devonport
This is our local beach and it's pretty special. I love swimming out to the raft and looking out to Rangitoto Island.
Horseshoe Bend, Manawatu
I grew up in this area and we did a lot of swimming in rivers. They are so fresh and beautiful and, hopefully, can stay this way.
Waiwera Hot Pools, Waiwera
We love an evening up at Waiwera. The kids waterslide and we sit outside in the steaming hot pools.
Mathesons Bay, Leigh
I love swimming at the small bay there, close to Auckland for an easy day trip and a perfect picnic spot.
READ: Lonely captures our hearts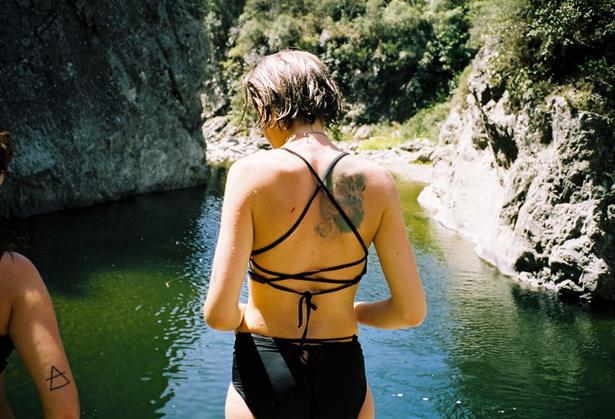 Share this:
More Culture & Travel / Going Places