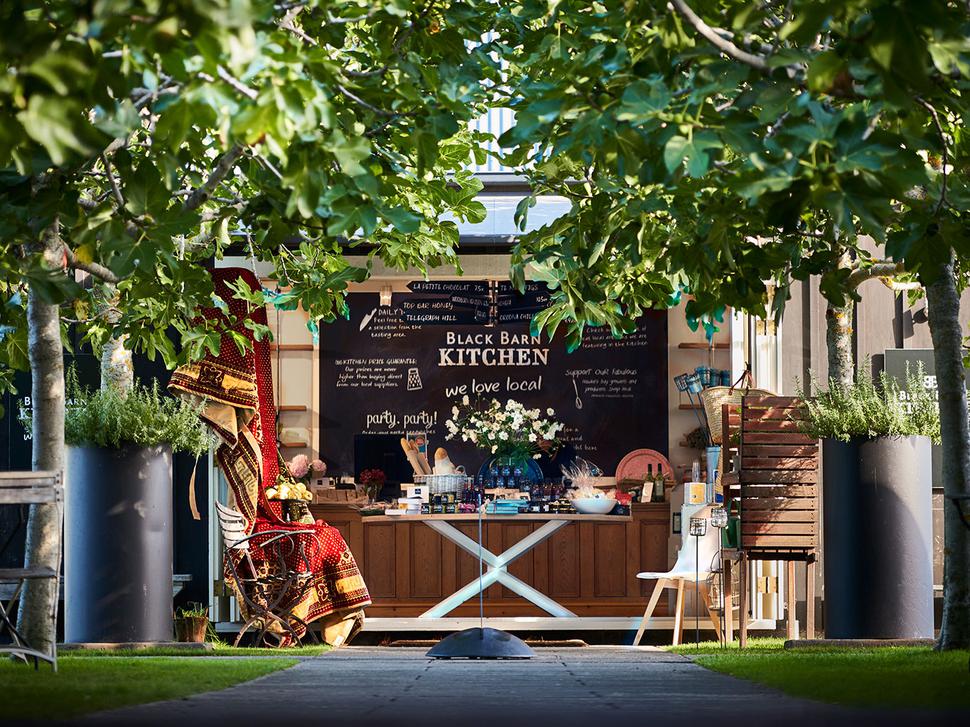 7 Great Places to Visit in Hawkes Bay
Redcurrent's co-founder Rebecca Kain shares her Hawkes Bay favourites
Thursday Dec. 17, 2015
Blackbarn Kitchen, Black Barn Rd, Havelock North
Blackbarn's mantra is 'We love local' — and why wouldn't we in beautiful Hawkes Bay? I love popping into this light and airy kitchen shop to buy a delicious dinner made by the Blackbarn Restaurant. It's a saviour for this too-busy-to-cook mother/businesswoman. Black Barn Vineyards opened the kitchen last year, in the building next to the tasting room and bistro, formerly an art gallery.
Blue Moon Collection, 3 Donnelley St, Havelock North
More Chateau grunge than shabby chic, Blue Moon is a weekly stop-off for me. The Blue Moon gals Sandra and Lorraine hit the hotspots from Argentina to Egypt to buy antiques, rugs, furniture, mirrors and everything that shimmers and shines. I love the otherworldy glamour of this shop.
Bellatino's Food Lovers Market, 9 Napier Rd, Havelock North Village
Gregarious New Yorker Bart thrilled the locals when he opened Bellatino's six years ago. Bellatino's showcases Hawkes Bay produce, wines and artisan food producers. I'm a regular here for the food to-go, fresh produce, stocking up the pantry and ordering in for a last-minute dinner party. I love immersing myself in this little piece of New York City right here in Havelock North (and Bart's accent is the best). Walk through Bellatinos and you will find two more of my favourite stores ...
Nicki Plowman, 9 Napier Rd, Havelock North Village
Nicki has the best range of resortwear in Havelock North — if not the North Island. She set up shop after being inspired by a trip to India. Her silk and cotton kaftans and dresses are fabulous — the perfect mix of style, comfort and colour.
Poppies, 9 Napier Rd, Havelock North Village
Poppies is literary heaven for those who love books. The charming owners Pam and Brett know their stuff and can guide you through their well-stocked store, featuring a huge range of fiction, children's titles and non-fiction books.
Redcurrent, 1 Joll Rd, Havelock North
I never tire of my daily visits to our store. I'm planning a long holiday at our local Waimarama beach so have stocked up on beach bags, Turkish towels, sarongs and kaftans. I love the colourful and the creative so I'm always at home here.
Flowers by Peggy Lane
Talented Chloe Mackenzie Clark named her business after her grandmother, Peggy Lane. More of a floral stylist than a florist, Chloe gets it just right with the most beautiful natural peony and rose bouquets through to the more mod and simple looks. Track her down at the Hawthorne market or online.
Share this:
More Culture & Travel / Going Places