How to Plan an Eco-Holiday
Travelling can have negative effects on the environment - but if you plan ahead, they can be minimised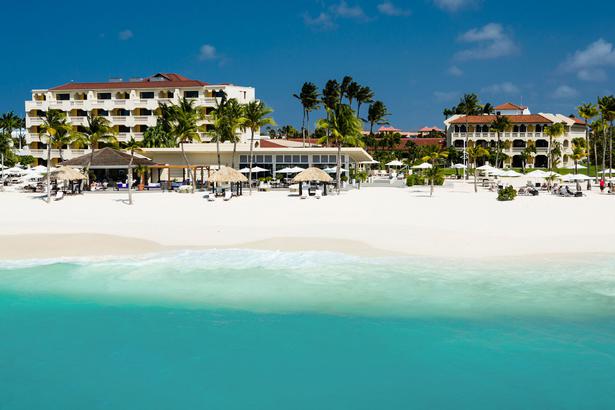 Monday June 19, 2017
If you travel, you will leave a charcoal smudge in your wake. You can't help it. Planes spew carbon emissions, hotels guzzle gallons of water to launder sheets and towels, and thirsty travellers chug-a-lug plastic bottles of water. But don't let the guilt dampen your vacation. Eco-friendly travel practices can lift the remorse and lighten the blemish on Mother Earth.
Green travel is not a passing trend but a portable lifestyle choice. According to a TripAdvisor survey, nearly two-thirds of travellers plan to make more environmentally sound choices over the next year. A majority of respondents said that they turn off the lights when leaving their rooms, participate in the hotel's program to reuse linens and towels, and recycle on-site. Travellers can do much more by building an eco-trip block by block.
"Sustainable travel is all about creating a positive effect on the communities you visit," says Jon Bruno, executive director of the International Ecotourism Society. "Leave the place better than you found it."
Easy, right? Not always.
Eco-extremists can make you feel guilty for wanting a hot shower and lightbulbs that don't cause eyestrain. And less-than-honest properties and tour operators embellish their Earth-friendly achievements, an act of falsehood called greenwashing.
But don't let these challenges deter you.
"When our choices align with our eco-interests and values," said Dawn Head, owner and editor of the online resource Go Green Travel Green, "it doesn't feel like we are making sacrifices to be green."
For guidance on planning the ultimate eco-trip, we turned to a panel of green-travel experts. Follow their tips and watch your footprints turn greener with each step of your journey.
Choosing a green destination
No destination is a Green Giant; they all make environmental missteps. However, some countries and cities demonstrate a deep commitment to Earth-friendly policies and practices. Ask for a recycling bin and they'll point to three.
Jon, whose organisation promotes ecotourism, commends the efforts of Namibia, where its constitution includes habitat conservation and the protection of natural resources, and Ecuador, which placed 97 per cent of the Galapagos's landmass under the watchful gaze of its national park service.
"The environment has its own rights in Ecuador," he said.
Among emerging locales, Jon is keeping an eye on Uzbekistan, a former Soviet republic with a burgeoning outdoor culture (skiing, mountaineering, white-water rafting, birding); alternative lodging, such as yurts and co-operative-run guesthouses in the Nuratau-Kyzylkum Biosphere Reserve; and more than 1000 native varieties of apples. In Brazil, he praises the ambitions of the town of Bonito, the Portuguese word for beautiful.
"This little town has put everything behind ecotourism," he says. "The Rio da Prata is so clear, it feels as if you're hanging in the air watching the fish float by." 
Everyone seems to publish an annual list of the world's greenest destinations. Dual Citizen, a consulting firm, released the fifth edition of its Global Green Economy Index last year. Of 80 countries and 50 cities surveyed, the company anointed Sweden the top green banana, followed by Norway and Finland. Among developing countries, the report singled out Zambia, Ethiopia, Brazil and Costa Rica, but noted that the two African countries need to burnish their "perception ranking." And while Asia didn't fare well, Cambodia did improve its standing, rising 20 spots to 20th. (The United States placed 30th.) In the city category, Copenhagen experienced deja vu when it returned to the No 1 spot after holding it in 2014.
But don't judge a destination by its ranking, or lack thereof. When researching a vacation spot, look for places that naturally embrace the green lifestyle. Telltale signs include a robust public transportation system, acres of parkland, walkable neighbourhoods, designated bike lanes, farmers markets and volunteer opportunities. Your discoveries will bounce you all over the map, from Tokyo to Chattanooga, Tennessee, to Cape Town, South Africa, to Adelaide, Australia.
Dawn has an important message for "last chancers": Ignore the clarion call to "go before it's gone". She warns that travellers can do more harm than good by visiting endangered areas, such as a Pacific island under threat from rising seas, a melting glacier in Antarctica and an aboriginal rock worn down by countless pairs of feet.
"Choosing a place because it might not be there any longer?" she says. "Well, you're destroying it."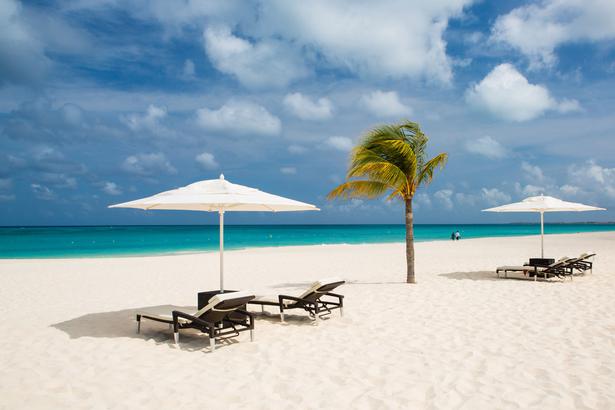 Bucati & Tara Beach Resort has won multiple awards for resort has racked up numerous awards and accolades for its environmental practices.
Choosing a green hotel
No pressure, but . . .
"Once you are at your destination, if you can get the hotel right," Dawn says, "you can make the greatest impact." 
Unfortunately, hotels ribbit their greenness louder than a pond of frogs. The cacophony can be deafening, and dishonest.
To silence the noise, she suggests focusing on the issues that matter the most to you. Then find a hotel that matches your priorities. "Decide your cause and what you won't compromise on."
Most major chains and many independent hotels operate in-house green programs. (Durband tips a hat to Accor and IHG.) Look for a fact sheet online, or call the front desk and unleash the questions. Ask them how they dispose of their graywater and if they compost. Inquire about the bathroom fixtures and toiletries, in-room recycling bins and the provenance of the restaurant food.
You can also search for hotels approved or accredited by respected certification programs, such as Green Key, the Global Sustainable Tourism Council and the US Green Building Council, which oversees LEED certification. The most holistically green hotels support the three pillars of sustainable tourism: environmental, social and economic.
"If you have an opportunity to stay with a local provider in an eco-lodge," Jon says, "that can be more sustainable" than a LEED hotel.
 The Unique Lodges of the World, a collection of 55 properties affiliated with National Geographic, bang on all three drums. For example, Sabi Sabi Private Game Reserve in South Africa eradicates invasive species, employs a sustainable wastewater management system and assists community programs that specialise in education, health care, sports, culture and conservation.
As a guest, you can also advance the cause without much effort.
Some ways you can help: Participate in the hotel's linen-and-towel-reuse program and always flick off the lights when you leave the room. Skip the bottles of water in your room and refill your own beverage container. Decline housekeeping and, depending on the hotel, score a food-and-beverage credit. Use water glasses and coffee mugs instead of plastic or paper ones. At breakfast, ask the staff for real tableware instead of disposable plates and utensils. Avoid buffets, which result in mounds of wasted food. Recycle. Borrow the property's bikes and utilise its shuttle service. Wear outfits more than once, or if you must do laundry, find a local facility that supports the community. Don't fall for those wee bathroom amenities; bring or buy your own and take them home or donate them. (Advanced activism: Encourage your hotel to enroll in Clean the World, a nonprofit organisation that sends donated hotel toiletries to developing countries.)
If you notice a lapse in the hotel's eco-practices, speak up.  
One success story: In the 1980s, a guest at the Bucuti & Tara Beach Resort in Aruba shared his disappointment with the bar's use of plastic cups. Owner Ewald Biemans agreed and eliminated the wasteful materials. Since that one exchange, the resort has racked up numerous awards and accolades for its environmental practices. Last year, Green Globe, a certification board, named the property the "Most Sustainable Hotel & Resort in the World." The resort scored a 98 out of 100. It has four green certifications: LEED Silver, Green Globe Platinum, Travelife Gold and ISO 14001.
READ: Stylish Traveller: Karen Ishiguro in Portugal
Choosing a green mode of transportation
What makes Mother Earth proud? Seeing you use your own power to get around.
Many adventure-tour operators, such as Backroads and VBT, arrange cycling, hiking and walking holidays. Bonus points if you can reach the starting point by bike or foot.
Next in line are trains and buses. However, their impact on the environment depends on such factors as route, fuel type and passenger load.
"Among land transport, trains are generally very environmentally friendly," says Randy Durband, chief executive of the Global Sustainable Tourism Council. "In terms of non-rail transport, the larger number of passengers per vehicle is best." For Randy the magic number is 40-plus.
The greenest rides typically run on electric power or alternative fuels and boast a high occupancy rate. Switzerland is leading the caravan with its hybrid buses and trains powered by hydroelectricity; Japan is running close behind.
If you plan to drive, consider renting a fuel-efficient vehicle. Hertz introduced its Green Traveler Collection in 2011. The program, which is available at select locations, stocks a variety of models, such as the Toyota Prius and Nissan LEAF. Some peer-to-peer rental sites also list low-impact cars. On Turo, visitors in San Francisco can tool around in a Smart Fortwo, BMW 13 or Tesla, the sultan of electric vehicles. 
Cruising can be very, very good or very, very bad. Sailboats and catamarans are as gentle on the planet as a sea breeze; larger vessels can have a stormier effect on the environment. Friends of the Earth has some unflinching words for cruisers. "Millions of Americans take cruise vacations every year," the nonprofit organisation wrote in the introduction to its annual Cruise Ship Report Card. "Yet, most travellers don't realise that taking a cruise is more harmful to the environment and human health than many other forms of travel."
It assessed 17 major cruise lines and assigned grades that would make any parent cry. Only one company, Disney, earned an A-minus; the other cruise lines received Cs, Ds and Fs.
In their defence, the cruise lines have been making strides. They are installing LED lights and tinted windows, treating black and gray water to near sipping standards, using low-sulphur fuels and recycling all types of refuge. Last year, Royal Caribbean combined forces with the World Wildlife Fund to set sustainability goals for 2020, such as reducing carbon emissions and serving sustainable seafood.
"The cruise industry is investing more than $10 billion in new technologies, fuels and waste management systems, many of which are already deployed, as further protective measures for the environment," said a spokeswoman for the Cruise Lines International Association.
READ: Sure, You Can Wear Leggings on a Plane - But Please Don't
This year, Hurtigruten announced plans to explore even greener waters. The Norwegian cruise line is building two expedition ships that will run on hybrid technology, the world's first of its kind. Imagine an aquatic Prius slipping silently through the fjords. 
"For too long, 'innovation' in the cruise industry has been a race to build bigger ships with more waterslides, bumper cars and surfing waves," said Daniel Skjeldam, the company's chief executive. "For us, innovation is all about honouring our Norwegian explorer heritage and moving the industry forward by developing technology and solutions that will benefit our guests and the environment."
And now for the black sheep of the chartreuse bunch: planes.
"There really aren't any green ways of flying," Dawn says. "Just minimise as much as you can."
To shrink your carbon footprint, the experts offer a litany of suggestions. Travel less but stay longer. Select a full flight on a large plane in a fuel-efficient fleet. (A sampling: Norwegian Air, Finn Air, Alaska Air, Virgin Atlantic and Cathay Pacific.) Book the itinerary with the fewest number of connections, because takeoffs and landings guzzle fuel. Patronise green airports, such as Chicago's O'Hare, which boasts an apiary and a vertical garden, and Boston's Logan, which erected miniature wind turbines. Pack light and bring a refillable water bottle and snacks from home. And pass on first-class: The extra leg and elbow room is a waste of space and fuel. Feel free to spread your angel wings as you pass through the Profligate Class to Conservationist Coach.
Since the 1990s, some airlines have offered customers a means to offset carbon emissions. This is how it works: Calculate the CO2 from your trip and donate the corresponding amount to an organisation of the carrier's choosing. Cathay Pacific, for one, supports a cooking and heating project in China's Shanxi Province; Qantas directs funds to a group that conserves the Tasmanian wilderness and restores indigenous practices in Western Australia.
Jon backs the concept, with reservations.
"There is no industry standard or transparent system that allows carbon-offset buyers to see what their purchase has done," he says. "However, some standards are receiving greater acceptance. They just aren't anywhere near an industry standard."
Choosing green activities
The Earth-friendly options are legion: You can sail, snorkel, scuba dive, hike, paddleboat, paddleboard, kayak, bike, swim, bird-watch and play I-spy-a-monkey in a tree. Visit a crafts or food market, and don't forget to bring a reusable bag for purchases. Take a tour that employs local guides. Give yourself an extra pat on the back if the company donates some of its proceeds to a local conservation group or charity.
You can also lend a hand during your holiday. "The green movement has changed from how to preserve and protect to how to use less and do good when you're there," Head said.
Many hotels and tour operators arrange short-term volunteer opportunities. For example, 1 Hotel Central Park, which partnered with Bette Midler's New York Restoration Project, invites guests to help beautify the city by watering trees, composting and pulling weeds. Participants earn Lyft ride credits to the garden plus two cocktails for their efforts. At Emirates One&Only Wolgan Valley in Australia, visitors can help conservationists by monitoring feral animals, conducting wombat surveys and testing water quality.
 If you are more of the donate-and-run kind of traveller, Laura Hoffman, operations manager of Global Basecamps, a socially responsible tour operator, recommends Pack for a Purpose. After you plan your trip, check the organisation's list of destinations and programs that seek supplies. In Jamaica, for example, Beaches Negril Resort & Spa works with Mount Airy All Age School, which serves 650 children. Visitors can pick from a long list of items to donate, such as pens, Frisbees, tennis balls and board games - basically all the clutter in your garage that you have been meaning to clear out.
- The Washington Post
Share this:
More Culture & Travel / Going Places