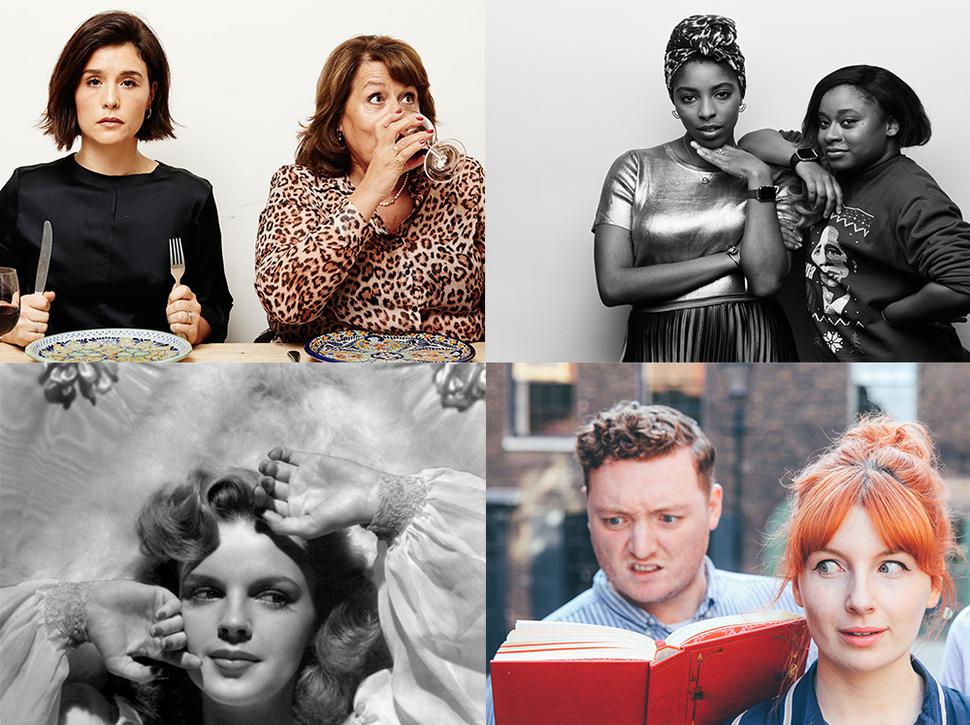 6 Thoughtful & Mood-Boosting Podcasts To Listen To Right Now
Tune into these podcasts to seriously upskill your conversation game
Wednesday Sept. 26, 2018
You Must Remember This
Delve into the often forgotten and secret history of Hollywood's golden era and its stars with former LA Weekly film critic and host Karina Longworth. There's scandalous insight into Joan Crawford, Marilyn Monroe and Isabella Rossellini, plus a 12-part series on the Charles Manson Hollywood killings. Stories are compelling, full of twists and turns, and at times, terrifying. Get hooked in. 
Best For: Glamorous gossip
Song Exploder
Dive (way) deep into your favourite pop songs with Host Hrishikesh Hirway who gets a guest artist to dissect their own tracks and creative process over the 20-minute-long podcast. By the end you will crave a listen. Start with Solange's 'Cranes in the Sky' and Lorde's 'Sober'.
Best For: Music buffs
LISTEN: Viva Talks Podcast With Documentary Film-Maker Pietra Brettkelly
2 Dope Queens
US comedians Phoebe Robinson and Jessica Williams's '2 Dope Queens' podcast is a perfect mix of stand up and stories, and features a diverse range of comedic guests with an aim to showcase comedians from the LGBT community. In front of a live Brooklyn audience chats include everything from "race, gender, sex and other less serious topics". With brutal honesty and lots of laughs, the podcast is in its fourth year and was picked up by HBO to feature as a series.
Best For: Intelligent comedy  
Table Manners with Jessie Ware
Join Jessie Wares' podcast about family and food as she has a chat from her very own kitchen and dinner table. The musician makes dinner for a new guest each week, which has so far included Ed Sheeran and London mayor Sadiq Khan.
Best For: Famous guest appearances.  
LISTEN: Viva Talks Podcast with Comedians Alice Snedden & Nic Sampson
My Dad Wrote A Porno
Follow the hilarious Jamie Morton as he reads aloud the pornographic novel series written by his very own father under the pseudonym "Rocky Flintstone". The podcast has gone viral and the highly-anticipated fourth season has just started.
Best For: All the laughs
Smart Casual
For a funny, non-pretentious and straightforward conversations around ethical fashion check out 'Smart Casual' which comes from two women who have a lot of feelings about clothes. They unpick fashion's most 'unseamly' topics ranging from second-hand and resale to fashion and gender. 
Best For: A smart take on fashion
Share this: