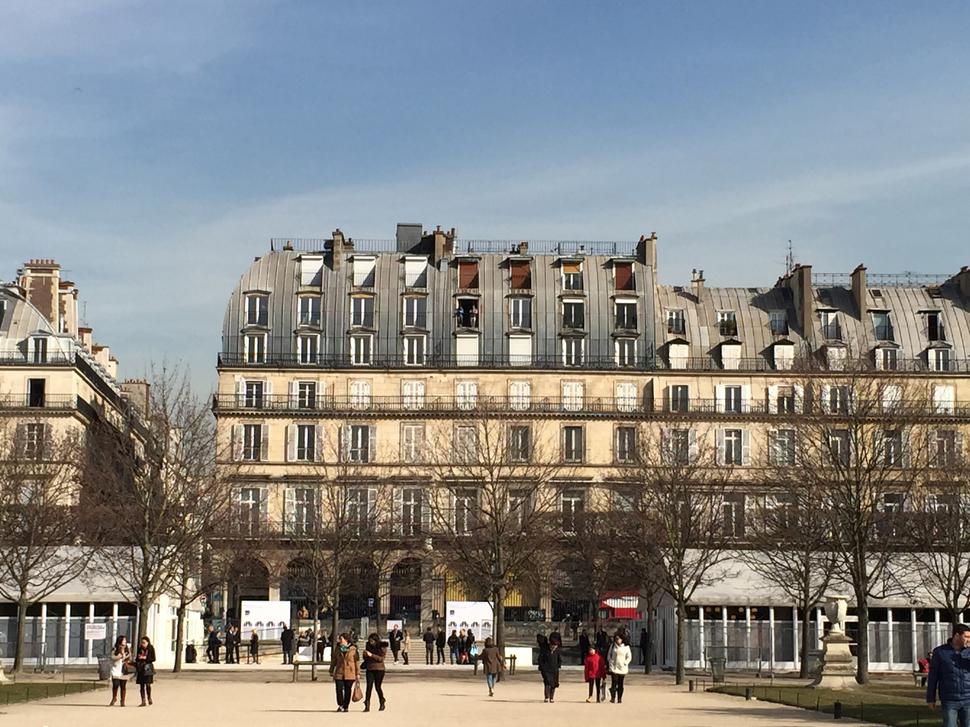 Postcard From Paris
Fashion designer Vicki Taylor shares her travel diary
Tuesday March 24, 2015
Designer Vicki Taylor regularly travels to Paris during fashion week to buy for her Ponsonby concept store, The Shelter. On her most recent trip she was in the city for four days, viewing ranges from Margiela, 3.1 Phillip Lim, Arthur Arbesser and more. She shares her daily diary and photos from the trip, along with her favourite spots to shop, stay and eat.

Day 1
We arrived in Paris at 6.30am to a freezing three degrees! I always stay in the Marais area, 4th Arrondissement, where showrooms take over the many gallery spaces and set up for the coming week. Once we've checked into Hotel Duo, we head out for a quick coffee and croissant at Merci, a concept store just around the corner. Later we Uber across to the 16th Arrondissement, to view Margiela.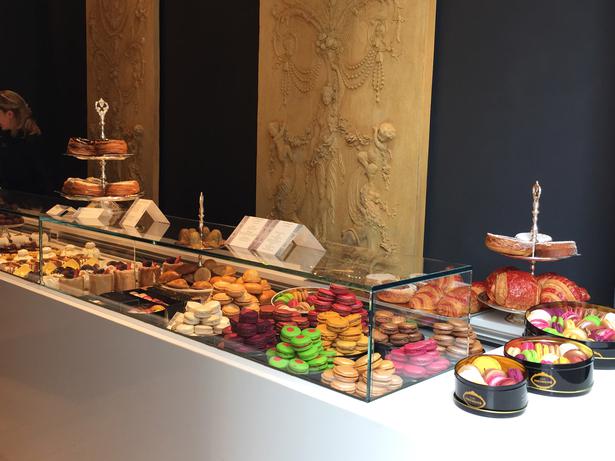 Day2
Between showroom appointments, we head across town to see the Arthur Arbesser collection, shown at the LVMH headquarters, where Arthur has been competing for the LVMH Young Fashion Designer Prize. The young designers who have been nominated and selected to get this far are waiting, ready to explain their collections and inspiration to the judges, including Karl Lagerfeld and Riccardo Tisci. Upon entering the hall there is imagery, design concepts and influential fashion people all around us. Arthur greets us, he talks animatedly about his experience so far, who he's met, the different styles of judges, and his favourite, former New York Times writer Cathy Horyn. We finish the day with dinner at my new favourite restaurant, The Clown Bar, where they match wine to your meal and seat you under an amazing stained glass ceiling.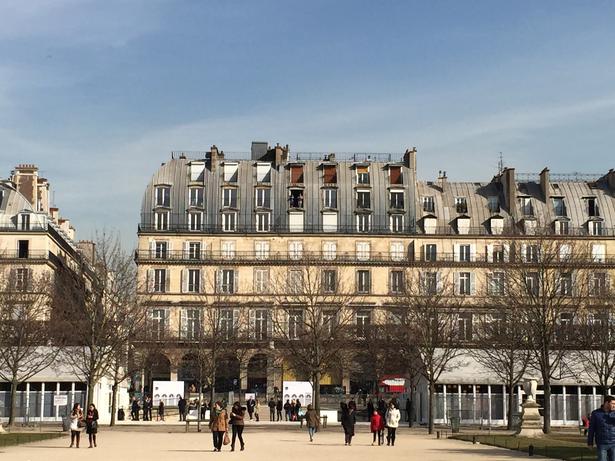 Day 3
It's Friday and the exhibition halls have opened, so it's an early start for us. The Metro gets us across town to the Tranoi trade show at Carrousel du Louvre . After a few hours of looking at designer collections, we head to the next show, Premiere Classe in the Tuileries. Imagine everything from shoes, bags, jewellery, designers and brands from all over the world! We escape the crush of the shows and head to cult department store Colette to enjoy a late lunch at the Water Bar (a cafe inside Colette that has more than 100 brands of bottled water).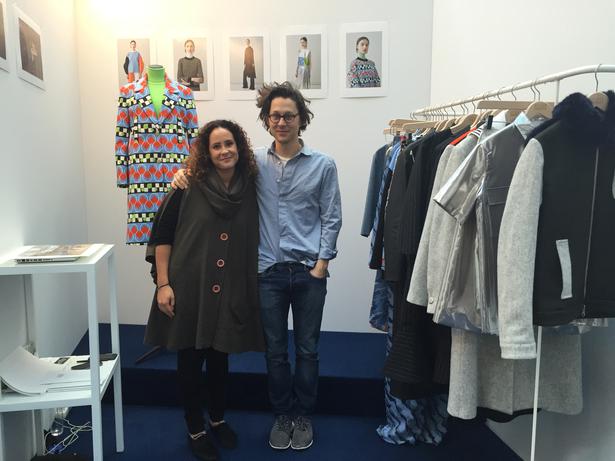 Day 4
Now that our main label buying is done, we have a day to dig around for new and exciting designers. We start at 9am in the 11th Arrondissement and head to a super stylish showroom down a long corridor. Off to one side of the Marais madness is the serene calm of Phillip Lim and the gorgeous Place des Vosges. Finally, I stop by the London Showrooms where I promised to pop through and meet new designers from the UK, etching their marks on the world of fashion. Later in the day we visit the Vic Matie showroom, where we're greeted with a glass of wine and Nutella, as only the Italians can do! The range is great. They then show us their other range, Rubbersole, in the No Season multi-label showroom behind a closed wooden door, where we're greeted by DJs and cocktails in the courtyard.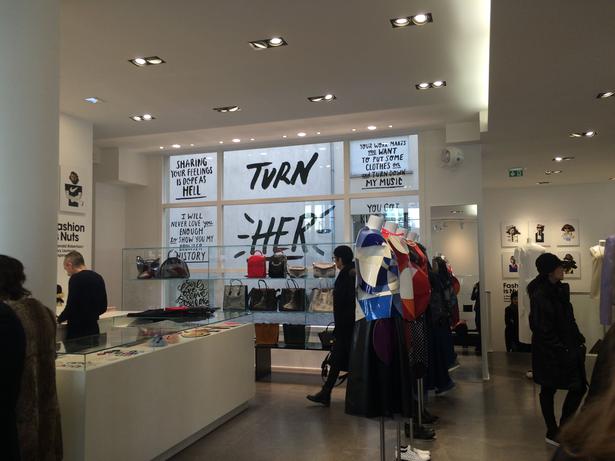 Favourite Spots:
Eat: The Clown Bar, 114 Rue Amelot, 75011 Paris.
Drink: Somewhere on a street corner where you can get an outside table, if it's not raining, so you can watch the Parisian crowds. People-watching is so inspiring, especially when they're dressed for Paris Fashion Week.
Shop: If you get a chance to shop in Paris, make sure you have half an hour for Colette and visit a traditional French perfumery and hear the passion of scent matching. Colette, 213 Rue Saint-Honore, 75001 Paris, France
Visit: Paris is so beautiful. I find that walking the streets and heading down small cobbled side streets allowing you to stumble across out-of-the-way places is so much better than hitting the tourist traps.
Stay: Hotel Duo, 11 Rue du Temple, 75004 Paris, France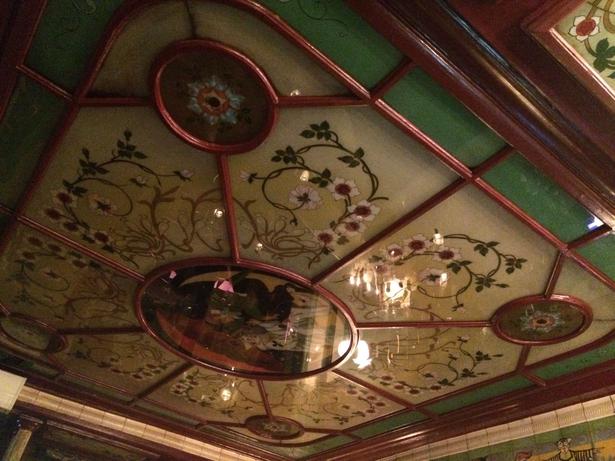 *Find out more about Arthur Arbesser in our print issue of Viva out on Wednesday
Share this:
More Culture & Travel / Going Places