Power dressing: How do women dress to get ahead?
An exhibition will tell the story of using clothing to gain influence - and ask whether it still applies today.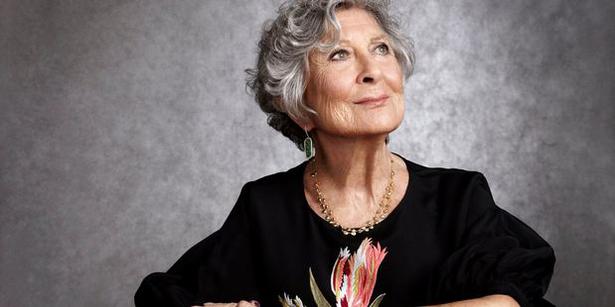 Wednesday Oct. 22, 2014
Mention power dressing to almost anyone over the age of 30 and they will immediately think of the battle-garb women adopted as they entered male-dominated professions in the 80s - the wide-shouldered jackets, pin-striped suits, shirts and court shoes that were worn on Wall Street and in offices the world over. The next thing they will think of are the power-shouldered jackets and dresses worn by Joan Collins as she played the ultimate female boss during the same decade in Dynasty.
But the politics of what women in positions of power choose to wear now is much more complex than this, and ever-changing, yet seldom debated. A new exhibition that opens soon at the Design Museum in London attempts to revisit the topic afresh.
Women Fashion Power is, says co-curator Donna Loveday, "an opportunity to explore how women of power and influence use fashion to define their place in the world" - from female figureheads such as Boadicea and Elizabeth I, through to women like Coco Chanel who shaped wardrobes for the 20th century, and trail-blazers such as Margaret Thatcher, to 25 current power women who have all contributed their clothes and their thoughts on dressing to the exhibition.
Following the Victorian era, women were liberated from extreme corsetry and the Suffragettes campaigned for the right to vote. As Judith Watt, the fashion historian and fashion lecturer at Central St Martins points out, the Suffragettes' leader, Emmeline Pankhurst, well understood the power of clothes. "She said they couldn't look like mad loonies from Hampstead. They mustn't look eccentric. Instead they had to look conventional and fashion-conscious and like ladies - and not play into the hands of the men."
It was Coco Chanel who would radically transform 20th-century women's wardrobes. "She was utterly crucial in redefining the way women dress," says Watt. "She affected the way women saw themselves and they were able to move freely, which was really important.
Like Elizabeth I, she never married, she maintained utter control. She started life as a courtesan which, let's face it, is not the greatest start in life in terms of autonomy, but she found that autonomy through radical self-control and business acumen, and fought every step of the way. And look at her empire now."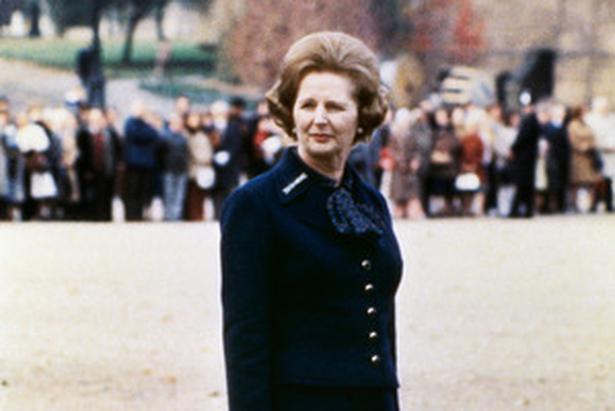 Thatcher, too, understood how what she wore sent a powerful message. "In 1987, when she was due to go to Russia to meet President Gorbachev, she needed a coat," recalls her personal stylist Margaret King. "We made up four for each day of her visit. I phoned Philip Somerville and asked him to make a great black fox fur hat and also found her a big bijou brooch for the coat. Her arrival was dramatic and the world press was glowing. That was the turning point for her and fashion."

• See some of our favourite local power dressers, here.

The Design Museum has acquired the pale blue Mansfield suit that Thatcher wore just before she was elected leader of the Conservative Party in 1975. If Thatcher was a pioneer politically, her clothes also paved the way for generations of women later.
"The power suit was very much based on a male construct," says Loveday. "Really, today, women are freed from those constructs, free to dress as they wish."
The extremely varied line-up of "power women" that the museum has selected certainly seems to echo that view. From businesswomen such as Net-a-Porter's Natalie Massenet, and the Mayor of Paris, Anne Hidalgo, to women who are truly carving out a path in male worlds such as the youngest woman on the list, Morwenna Wilson, a senior engineer at Argent LLP, the line-up is as diverse as it is eclectic.
It includes, for example, Camila Batmanghelidjh, who attends board meetings in Crocs and firmly believes that "if you try to dress to impress, then you're not very impressive".
So, have women reached a place where they have total freedom in their sartorial choices? Broadcaster Kirsty Wark, who has been known to wear Prada and Etro onNewsnight, also features in the exhibition.
"Now there's no such thing as power dressing," she says. "You dress in a way that you think is comfortable, stylish, authoritative and that you feel confident in."
Joan Burstein - another woman featured in the exhibition and, as owner of Browns boutique, an incredibly influential figure in the fashion business over the past 40 years - is adamant that she doesn't believe in power dressing: "Have I ever made myself feel more important because of what I was wearing? I never felt like that, ever. I have to be confident in my clothes and I am a great believer in being comfortable in your clothes. That is the most important thing and this is what I try and tell my clients."
It was Burstein who first introduced Donna Karan's feminine suits to Britain in the mid-Eighties. "We did a show and the audience couldn't get over the fact that girls were coming out in bodysuits. But they got it once they saw Donna in the shop and she was dressing them. It was very revolutionary but very comfortable, too - a woman could move in those clothes."
Yet, despite the optimism of the Design Museum's show, women still have to tread carefully on their way to the top. Women who have reached powerful positions may have more freedom, but are arguably judged by what they wear more than ever.
Watt, for one, agrees that what women wear to work is as complex as ever. "I tell my girl students, and God knows they roll their eyes: 'You've got to be as powerful as the men, but you cannot sexualise yourself. Go in there and look powerful and capable. Dress like you're an equal.
"When I was their age, we didn't know that there was going to be a glass ceiling. And it's still there." 

• Women Fashion Power is at the Design Museum, London until April 26 2015; 
designmuseum.org.
Share this: