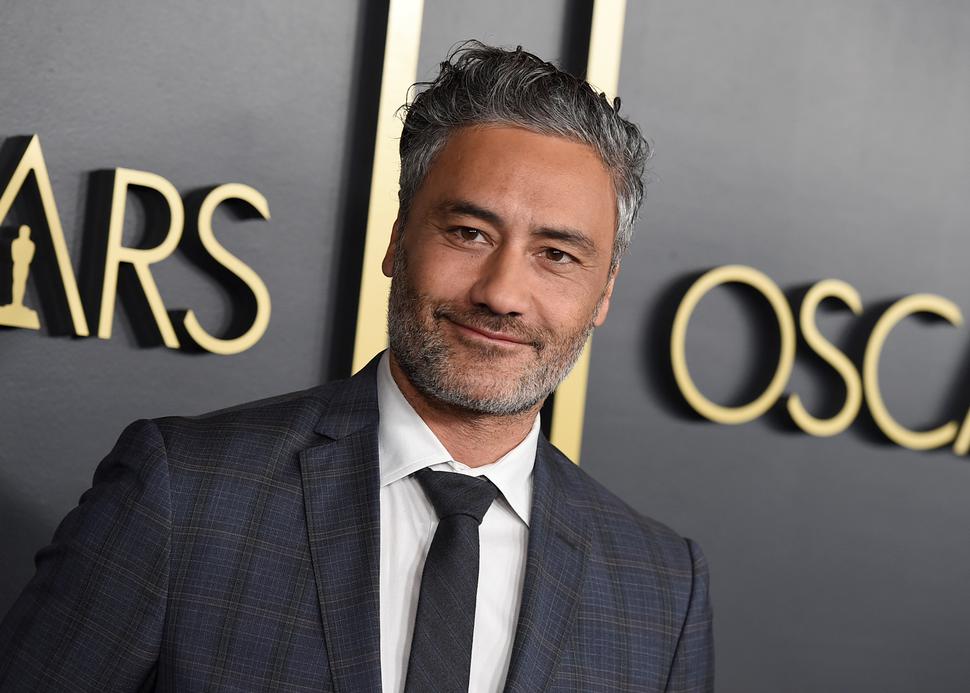 This Year's Queen's Birthday Honours Includes A Diverse Mix Of Creatives
Filmmaker Taika Waititi, author Tessa Duder, fashion designer Kiri Nathan and more are honoured for their prolific work
Tuesday June 2, 2020
The Queen's Birthday Honours have been announced and the list includes a typically diverse range of recipients, recognised for their service to their communities, achieving exceptional success in their fields.
There are three Orders in the New Zealand Honours System: The Order of New Zealand; The New Zealand Order of Merit; and the Queen's Service Order.
Out of the 178 recipients this year, a cross-section of industries are represented including science, politics, health, sport and education. 
Below are a few highlights from the creative industries:
To be a Dame Companion of the New Zealand Order of Merit (DNZM)
Aroha Hohipera Rereti-Crofts for services to Maori and the community
Aroha has been a member of Maori Women's Welfare League since 1968, serving a term as National and International President from 1990 to 1993 and is a Life Member of the Otautahi Branch. Received the Commander of the Order of the British Empire, New Year 1993.
To be a Companion of the New Zealand Order of Merit (CNZM)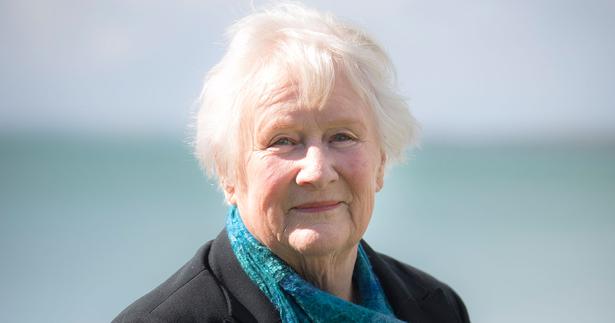 Tessa Duder receives a CNZM for services to literature. Photo / Michael Craig.
Dr. Tessa Duder for services to literature
Widely known for her four award-winning 'Alex' book series.
Rosslyn Noonan - For services to human rights
Rosslyn contributed to the advancement of human rights across several areas, both nationally and internationally, for more than 45 years.
Elizabeth Knox for services to literature
Appointed an Officer of the New Zealand Order of Merit in 2002 for her services to literature. Elizabeth has continued to write critically acclaimed books, winning both national and international awards for her novels and literary collections. Post Children's Book Award for Young Adult Fiction and was a finalist in the Los Angeles Times Book Awards. Most recently in 2019 she published The Absolute Book and was awarded the Prime Minister's Award for Literary Achievement.
Justine Smyth for services to governance and women
Justine has been chair of the Breast Cancer Foundation since 2010 and has championed diversity on the boards and leadership teams of some of New Zealand's biggest companies. She joined the Breast Cancer Foundation's Board of Trustees in 1996, helping it to educate the public and promote early detection and screening. Under her leadership the Foundation set the aspirational vision of 'zero deaths from breast cancer' and expanded its programmes to become New Zealand's biggest non-governmental funder of breast cancer research with $18 million of funding made available to New Zealand researchers and to the National Breast Cancer Register.
READ: Northland Treasure Troy Kingi Is This Year's Taite Music Prize Winner
To be an Officer of the New Zealand Order of Merit (ONZM):
Taika Waititi for services to film
Taika has a background as a comedian, screenwriter and actor and has achieved national and international success as a film director, most recently winning the Academy Award for Best Adapted Screenplay for his 2019 film Jojo Rabbit, for which he wrote, directed and acted in. The film also won the BAFTA for Best Adapted Screenplay.
He gained prominence for his 2004 short film Two Cars, One Night, which was nominated for an Academy Award and won several international film festival awards. His feature film 'Boy' (2010) became the highest-grossing New Zealand film, a record that was then surpassed by his 2016 film Hunt for the Wilderpeople, which broke records for a New Zealand film in its opening weekend.
THROWBACK: Taika Waititi on Art, Style and His Favourite Pub
Judy Darragh for services to the arts
Judy has had more than 70 solo exhibitions in her 35-year career as an artist and is a teacher, mentor, advocate and champion of the arts. She was a board member of Artspace Aotearoa for more than 15 years and co-founded the Teststrip artist-run space in 1992 and the Cuckoo collective for artists in 2000. She has been a Professional Teaching Fellow at the University of Auckland's Elam School of Fine Arts and has had various teaching and lecturing roles over the past 40 years.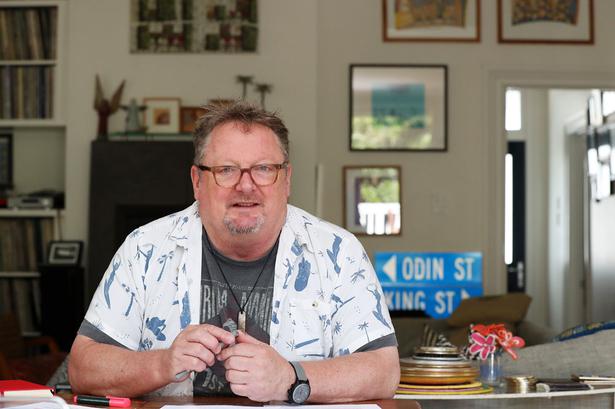 James Griffin for services to the television and film industries
James has made significant contributions to New Zealand's television and feature film industry for more than 30 years, and has worked as a scriptwriter, executive producer and show-runner, and has been responsible for creating some of New Zealand's most loved and successful television shows and films; shows such as Outrageous Fortune, The Almighty Johnsons, Westside and 800 Words. These series have found success both nationally and internationally, taking New Zealand stories all over the world.
He also served as the story producer on the first season of bro'Town and co-wrote Sione's Wedding and Sione's Wedding 2, all of which have been applauded for their depiction of migrant families living in New Zealand. Mr Griffin is currently the head writer at South Pacific Pictures, New Zealand's foremost producer of television content.
Mary Holm for services to financial literacy education
Mary is a bestselling author and columnist who has written extensively about personal finance and contributed toward ensuring the financial literacy of ordinary New Zealanders. She holds an MBA in finance and has been a journalist, media commentator, seminar presenter and lecturer on personal finance for more than 40 years. She has been a weekly columnist for the New Zealand Herald since 1998 and features on Radio New Zealand each fortnight to talk about how New Zealanders can better manage their finances. In 2018, she wrote Rich Enough? A Laid-Back Guide For Every Kiwi', which was a number one bestseller for seven weeks.
To be a Member of the New Zealand Order of Merit (MNZM):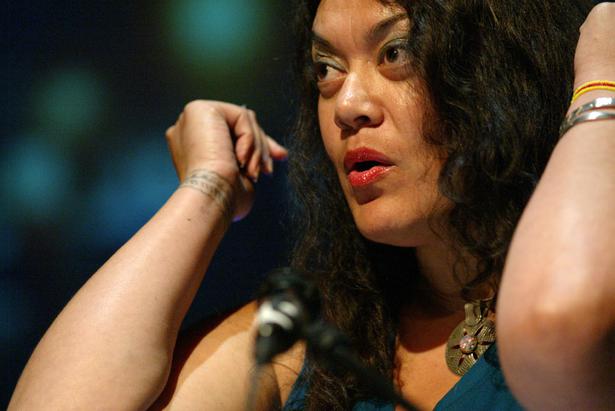 Tusiata Avia receives an MNZM for services to poetry and the arts. Photo / Supplied.
Tusiata Avia for services to poetry and the arts
Tusiata is an internationally acclaimed poet, performer and children's author known for her dynamic performance style. Her poetry stage show, Wild Dogs Under My Skirt, is a deeply personal examination and celebration of what it is to be a Samoan woman, Pacific Island life and its sometimes uneasy collisions with New Zealand. Premiering at the Dunedin Fringe Festival in 2002 as a solo-show, it is now a multi-award-winning ensemble theatre production for six women, most recently garnering the 2020 Outstanding Production of the Year at the Off-Broadway theatre, Soho Playhouse, New York.
She has published three collections of poetry: Wild Dogs Under My Skirt, Bloodclot, Fale Aitu / Spirit House and three children's books: Mele and the Fofo, The Song and The Rat and the Octopus. Her poems have been published in more than 100 anthologies and literary journals. Beginning in 2003, she taught creative writing and performance for a range of communities, arts organisations, schools, tertiary institutions and justice facilities across the country. Tusiata is the recipient of a number of awards including the Fulbright-Creative New Zealand Pacific Writers Residency at the University of Hawaii, the Ursula Bethell Creative Writers Residency, and the Janet Frame Literary Trust Award.
THORWBACK: Viva People Of 2018 Fashion Designer Kiri Nathan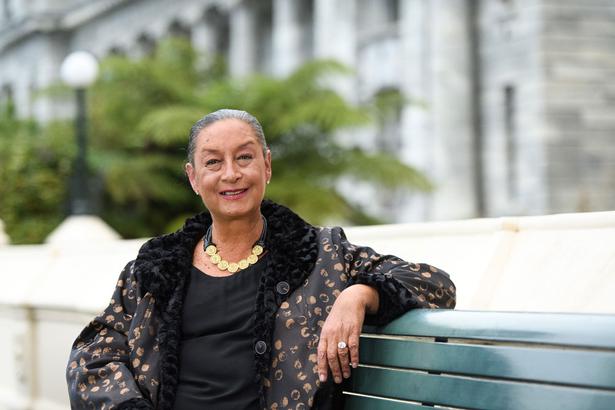 Georgina Beyer for services to LGBTIQA+ rights
Georgina a politician and performer whose career politically and in the broader media has broken unprecedented ground for transgender people nationally and abroad. She entered politics in the early 1990s and was elected to the Carterton District Council in a 1993 by-election. She was elected Mayor of the Council in 1995 and held office for five years. In the 1999 general election, she was elected as Member of Parliament for Wairarapa, holding the seat for two terms, and continuing from 2005 to 2007 as a list MP.
She was the first transgender mayor in world history and the world's first transgender person to be elected to Parliamentary office. Prior to her career in politics she was an openly transgender actor and performer who appeared in a range of primetime television features. Ms Beyer was the subject of the feature-length documentary Georgie Girl (2001), which screened internationally.
Kiri Nathan for services to Maori and the fashion industry
As one of Viva's people of 2018 and an arbiter for indigenous fashion design, Kiri's work is prolific and appreciated by both the Arts and fashion industries for its unique point of view. Founded in 2010, the Kiri Nathan label has developed a fashion brand with a distinctly Maori essence. Kiri's label has contributed to upholding the values of Maoridom through her designs, including handwoven accessories, custom dresses, contemporary iterations of traditional korowai and kakahu, artwork, and pounamu jewellery.
The Kiri Nathan label is a member of the Wahine Toa Initiative, identifying and mentoring leadership in young Maori women. She established the Kahui Collective, a group that fosters collaboration and knowledge-sharing to create a uniquely Maori fashion industry. She was a founding Board member of the I Have a Dream Foundation to help disadvantaged children achieve academic success, and is a member of the Super Diverse Women advisory board. 
Share this:
More Culture & Travel / Features & Profiles