Why Queenstown Is a City of Extremes
Whatever you're into, there's plenty of opportunity to be bold and try something new or escape and unwind with equal pleasure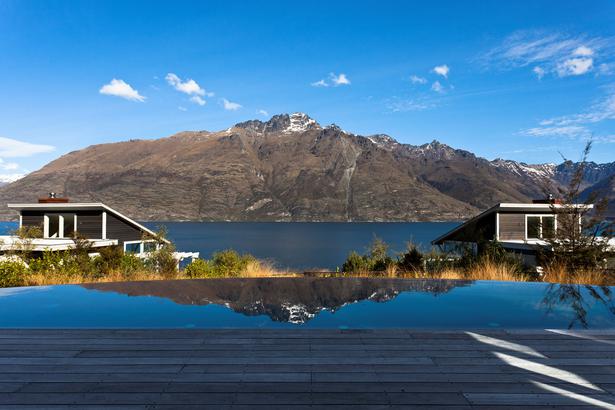 Wednesday April 6, 2016
It's the glamour hot spot of the South Island — a hub of excitement where international travellers are just as likely to arrive by private jet as they are by tour bus. At every bar and restaurant you'll hear a different language or accent, to the point where you may start to wonder if you're still in New Zealand, or you've fallen off the edge of the earth into heavenly oblivion.
Queenstown is the entrepreneur's, raconteur's, Broadway star's destination of choice, an exotic noddy town where you can find yourself snuggling deep into the teat of adventure or one helluva cuddly alpaca throw. Peckish after cycling the Gibbston Valley? Ask the chef to whip up that trout you caught while heli-fishing earlier. Chilly after breathing all that pure, mountain air? Snuggle by the fire in your private lakeside chalet, after rinsing off all that massage oil in the spa, and pouring yourself a glass of award-winning pinot. Holy schist, it's good!
Here's to waking each morning to the vast views from a gleaming luxury penthouse complete with its own elevator, dining on Fiordland venison in a private dining room, surviving an unplanned drive down the notoriously dicey Skippers canyon, trying the top-dollar water sports activities Fly Boarding and Hydro Attack (a bright orange water craft shaped like a shark submerged in a mini submarine), sampling the H2O from Lake Wakatipu, sampling the wine in the surrounding vineyards — all set to a backdrop of scenery that looks as if it were painted by the gods.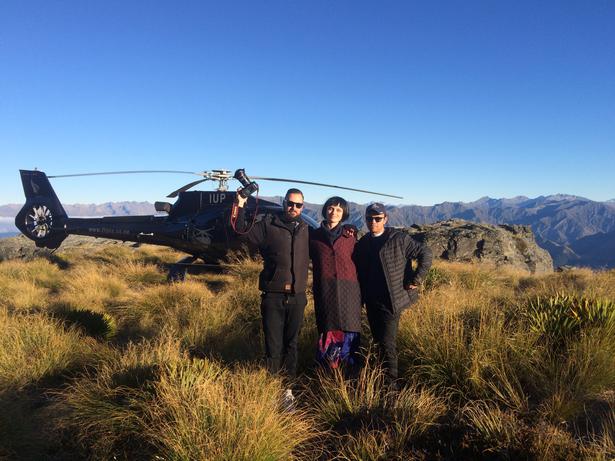 It's a town of extremes. Backpack and hitchhike your way through on a shoestring budget or rent an entire luxury apartment for $5000 a night, offering everything your heart desires including heated floors and a 24 hour concierge service. The pleasures are enticing for those with a handsome budget. Got $400 to drop on playing the world's most picturesque golf hole on Cecil Peak? Then take a luxury helicopter up and have a shot surrounded by stunning views topped off with a drop of Otago's finest pinot noir sourced just around the corner.
The chopper ride itself is worth considering. Take off from a private heli pad as Lewis Hamilton did the week of Viva's arrival, and savour the splendor of the surrounding vistas.
They do food pretty well in Queenstown as you'll discover in the following pages, and if you're got the taste for the finer things in life, you'll be well catered to.
Our private dining experience at Matakauri Lodge, an award winning Relais & Chateaux establishment was a front row seat with a roaring fireplace overlooking the glistening Lake Wakatipu, feasting on Northland John Dory and Aoraki Salmon washed down with champagne.
READ: 10 Must-Visit Queenstown Restaurants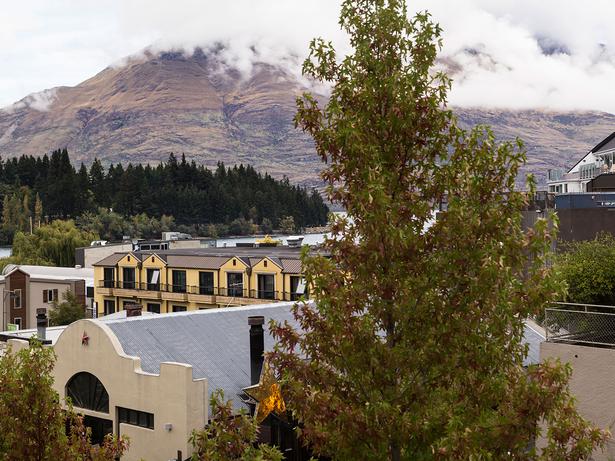 Of course a room with a view doesn't quite compare to dining al fresco. A picnic at Lake Moke or a rustic feast at a vineyard is the perfect excuse to soak up the scenery, landscapes dotted by some impressive real estate. You only have to drive around Queenstown to understand the full capacity of its distinctive architectural preference for cosy luxury inspired by the natural environment.
Visitors wanting to take a little piece of paradise home can pick up a deer skin rug from Arrowtown, or a beautiful landscape oil painting from one of New Zealand's leading landscape artists, Tim Wilson.
With the area's souvenir shops mingling with luxury boutiques such as Louis Vuitton, sheepskin specialists selling bespoke coats and fine cashmere/merino blend sweaters, this is your chance to enjoy a little Queenstown-style "silence of the lambs", that peaceful sensation one gets from covering one's head in expensive earmuffs.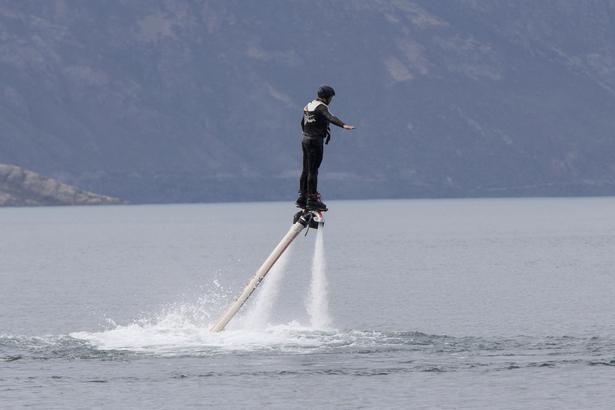 Don't be fooled by Queenstown's overriding aura of tranquility though — in the heart of its town centre is a bustling crossroads that encompasses easy access to neighbouring activities such as the gondola and myriad water based activities, along with several award winning cafes and restaurants, all just are just a stone's throw away from each other. It's a hive of activity where the well moneyed brush shoulders with active adrenaline junkies — you can't help but get swept up by the continuous high.
It's an active relaxers paradise of course, and there'll come a point where you'll be persuaded to take a risk and do something ridiculous, like jumping out of a plane, from 9000, 12,000 or 15,000 feet above the clouds. Falling from the sky is a wild sensation made better on a clear day, where you'll witness the best 360 degree views of Queenstown's mammoth beauty with the help and safety of a very experienced tandem master strapped
to your back, with the team at NZONE Skydive.
For those wanting to maintain a workout routine, running along the lake is a highlight, or opt for a complete workout on the water with fly boarding, a key activity that has become part of Queenstown's more vigorous offerings in recent years.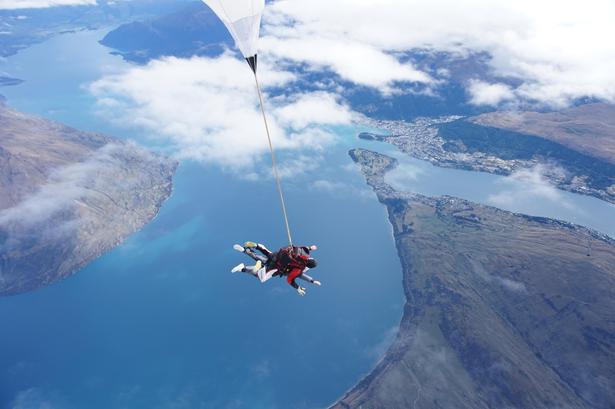 Run by accomplished stunt performer Beau Weston (Beau's sister Gemma is current world number one Fly Board champ), the operation is the first in New Zealand and really works your entire body, particularly your core muscles and legs. Pirouette and fly like birds to your hearts' content. Lake Wakatipu's calm waters are the perfect elixir for tired Auckland eyes, and highly recommended for travellers wanting to shake off long-haul jet lag.
The nightlife scene also begs for some exploration. In the evening as the sun sets, you'll want to start with tapas and cocktails at the iconic Eichardts bar, its intimate cabin interiors and excellent wine list accompanied by a lakeside view.
READ: Where to Find the Best Food in Queenstown
Alternatively take a short drive out to the hip La Rumbla bar in Arrowtown for some of the best cocktails in town.
If you've overindulged, there's no place easier to recover than Arrowtown. Its gentle lull away from the main town is comforting and easy on the eye.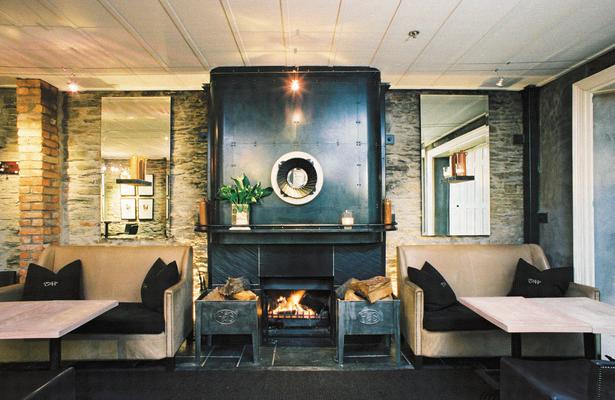 Arrowtown has wonderful spas that make full use of the scenery such as the Millbrook Resort, framed by panoramic views of The Remarkables across 500 acres of lush green hills; or you could take a relaxing yoga session at the hip Sherwood Hotel back in Queenstown.
A dip in the Onsen hot pools overlooking Shotover valley is a welcome way to soak tired bones. It's the perfect activity to do towards the end of your trip, preparing (or prolonging) you for your next onward journey.
In the end, it doesn't matter if you're a budget backpacker hitchhiking across Otago in your Tevas or a luxury traveller from the apres ski set going from SUV to private wine tasting at Amisfield in next season's Balenciaga puffer jacket; when in Queenstown everyone is equally seeking thrills, the good life and just one more magical day in paradise.
• To find out more about Queenstown visit queenstownnz.co.nz
Share this:
More Culture & Travel / Going Places