A Weekend In Queenstown Brings A New Perspective
Rosie Herdman spends a weekend experiencing Queenstown's awe-inspiring nature and the thoughtful touches of Hotel St Moritz's Inspired by Her packages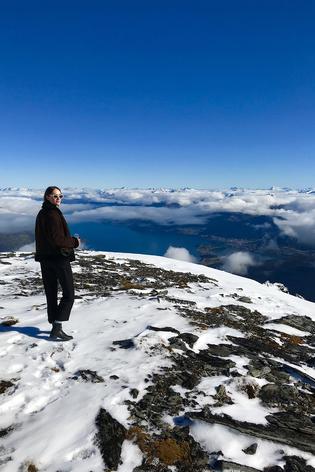 Sometimes silence can be loud. It was deafening as we stood taking in the snow-surrounded view of the Southern Alps and Lake Wakatipu from a perch high up on Double Cone in The Remarkables.
The helicopter that transported us there crouched noiselessly on the snow, set safely back from the edge where the slope curved away to nothing, more than 1500m up in the sky.
After an overcast weekend, the radiant Monday morning set the snow glittering as we made our quick ascent up the mountain; a flight framed by an endless blue sky.
Queenstown is famed for its staggering landscape, adventure sports and vineyards in the surrounding regions.
I was there, along with a small group, for a personalised experience of the alpine town, inspired by Mother Nature and courtesy of Hotel St Moritz Queenstown, a member of the M Gallery Collection by Sofitel.
We were atop the snowy peak to experience Hotel St Moritz's 'Memorable Moment', a service that whisks guests by private charter helicopter to an alpine plateau to revel in half an hour of scenic tranquillity.
What makes it so memorable, said our host and the hotel's general manager Jo Finnigan, is that silence — the helicopter, once it delivers you safely to the mountain's edge, turns off its engine and you're left with absolute clarity to take in the awe-inspiring surroundings.
The delicious picnic provided, served with a bottle of champagne, makes the experience even more memorable.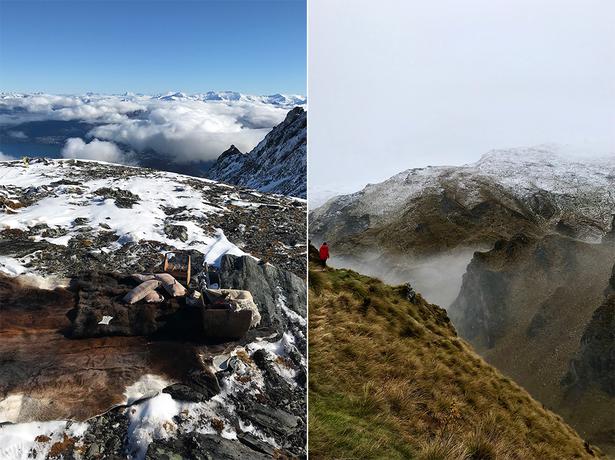 The Hotel St Moritz is located up the slope from Lake Esplanade, overlooking Lake Wakatipu and the majestic mountains that surround it. Its furnishings are reminiscent of a European alpine-lodge (the St Moritz takes its name from a luxury alpine resort town in Switzerland) and it is spacious yet cosy.
Arriving on a Saturday afternoon, I had a few hours to settle in and enjoy exploring the comforts of my room, of which there were many.
READ: 12 Times Queenstown Proved it's the Most Instagrammable Spot in NZ
Roughly 80 per cent of St Moritz's visitors are women, which prompted their Inspired by Her packages — stays designed with thoughtful touches throughout specifically targeted at female travellers.
The bathrooms have makeup mirrors and hairdryers, are well-lit and there is plenty of hanging space in the wardrobes.
When I arrive a box of essentials is waiting in my room — including moisturiser, deodorant and bobby pins — all items that most of us have forgotten in a rush of packing at one point. For guests visiting the hotel, some of these are complimentary and others are available to purchase.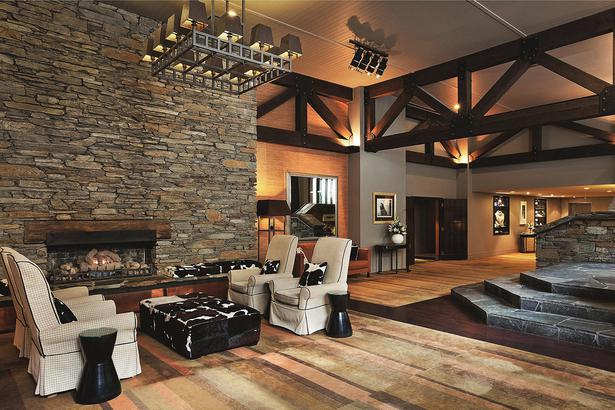 That evening, our travelling group were treated to tapas and cocktails down at the hotel's Lombardi bar.
The signature Inspired by Her cocktail is the whimsically-named Honeynut Martini — a sweet and moreish mix of 42-Below honey vodka, Frangelico and butterscotch schnapps — inspired by Susan Nugent Wood, a pioneer woman of the gold rush in Otago.
Hotel St Moritz's food and wine offering pays homage to the bountiful local produce at their fingertips.
Wild Fiordland venison loin with parsnip puree and black Doris plum, seared Atlantic scallops and a twice-cooked goat's cheese soufflé are some of the unforgettable dishes on the Lombardi's menu — paired with Quartz Reef sparkling and Central Otago Wooing Tree Pinot Noir.
READ: Josh Emett's Guide to Queenstown
It was no surprise when Jo told us that the hotel restaurant is just as popular with Queenstown locals as it is with the visitors staying there.
As well as mountaintop picnics, there are myriad options for outdoor adventures in the region. On Sunday morning we piled into a six-seater 4WD truck, part of a fleet owned by Queenstown touring business Nomad Safaris.
Our driver, David, introduced himself by gleefully recounting that a visiting New York Times journalist had described him as "highly caffeinated" and "spewing factoids". Both of these assessments turned out to be accurate, but David was a wealth of knowledge on the history, flora and fauna of the area.
A meandering journey up to the mist-shrouded valley of Skippers Saddle, down to historic mining destination Arrowtown in all its golden autumnal glory, through the Arrow River and up to Queenstown Hill overlooking the lake and surrounding township gave us an ever-shifting perspective on Queenstown's awe-inspiring landscapes.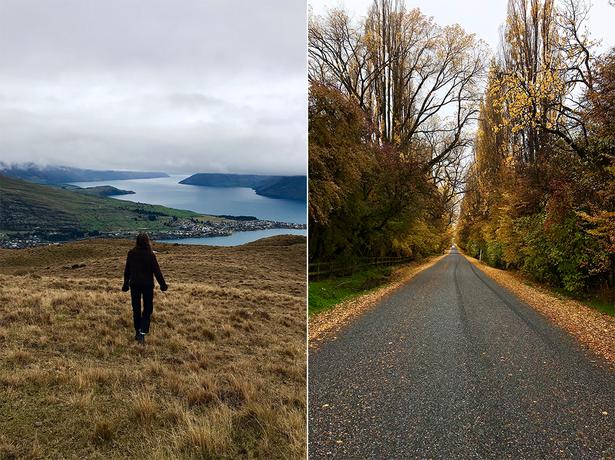 We stretched our legs with a walk down from the summit of Queenstown Hill to the town proper and boarded the Pacific Jemm boat which was waiting to show us yet another perspective of the landscape, this time from the water.
Back at the hotel that afternoon and slightly chilled, it was a welcome surprise to open the door to my room to a waft of warm, rose-scented air.
READ: Actress & Model Poppy Delevingne Shares Her Travel Must-Haves
The source was the hot Molten Brown bath waiting for me, along with a glass of pinot noir and a fresh fruit platter.
Thoughtful touches like this bath, another offering of the Inspired by Her campaign, were woven all through my weekend with Hotel St Moritz.
As I soaked away the day I realised the importance of having personalised touches that gently and comfortingly make a place feel like home.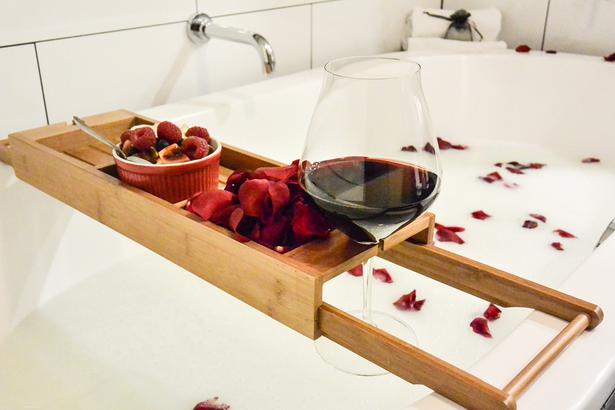 Hotel St Moritz is located at 10/18 Brunswick St, Queenstown 9300. Phone: (03) 442 4990. Visit Stmoritz.co.nz
Share this:
More Culture & Travel / Going Places