The Screen Queen: Rachel House
Big time actor and director Rachel House played Topaz in this year's blockbuster Thor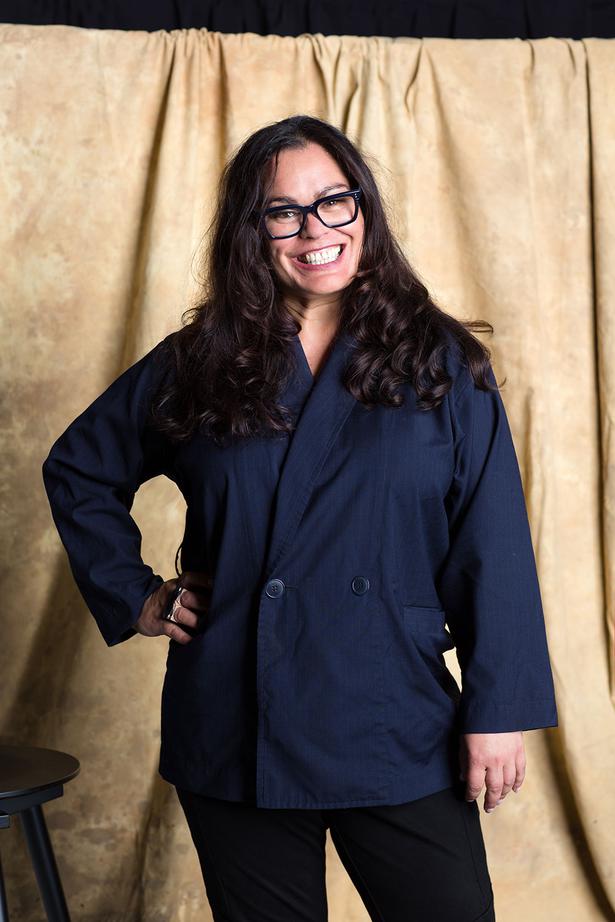 Thursday Dec. 28, 2017
You can forgive Rachel House for momentarily forgetting she became an Officer of the New Zealand Order of Merit this year.
That's not to say it wasn't an incredibly special experience for her, but she had a whirlwind of a year, acting, directing, teaching and "exploring the extremities of the film industry".
Rachel says voicing Gramma Tala in the Disney hit Moana in 2016 meant she had become used to travelling a lot, but her role as Topaz in the Marvel Studios blockbuster Thor: Ragnarok — directed by fellow kiwi Taika Waititi — led to quite surreal moments.
READ: Behind the Costumes in Beauty and the Beast
"Like going to Comicon and suddenly being in a private jet with actor Forest Whitaker, who I've adored forever, and the director of Black Panther, and other actors like Jesse Thompson. Then suddenly being flown into a photoshoot with Cate Blanchett and Chris Hemsworth."
As her ONZM acknowledges, Rachel has been working in the arts for 25 years, and she found the experience more fascinating than overwhelming — although she's aiming to work past her introspective nature.
"There were a lot of times I had to stop being observational and actually engage, not just sit around watching and thinking, 'This is exciting'."
When she looks back at her 2017 highlights, her achievements are wrapped up with the positive changes she's seeing happening within the industry locally.
Along with Briar Grace-Smith, in July Rachel was awarded a Ramai Hayward Directors' Scholarship for wahine Maori. The $50,000 award will allow them to begin working towards directing their first feature films, which she describes as "a big, big push of encouragement".
READ: Behind-the-Scenes with Ab Fab's Makeup Director
She was also uplifted by the film Waru, in which eight "extraordinary" Maori female directors combined their talent to tell interwoven stories about the difficult topic of child abuse. "The intention behind each one was so solid and powerful and 'woman', but also from here, and inclusive," she explains.
"That was wonderful because in actual fact we haven't had a Maori woman make a film since Merata Mita made Mauri back in the 80s."
She's also been "filled with awe" watching the rise of Taika Waititi, "at the top of his game" as he directed Thor, his first blockbuster, which she felt privileged to be a part of.
"He brought such diversity into the film with his casting and he has a real skill at creating these fabulous, flawed, three-dimensional female characters."
Back home, she is grateful that the New Zealand Film Commission has heard the calls from the likes of Jane Campion and Gaylene Preston, and has placed a bigger emphasis on supporting women within the industry.
"It felt big in the arts: we now have Jacinda as our prime minister and she understands the importance of sharing stories and how that has an impact on helping us understand each other by looking a little bit deeper into people's lives."
READ: TV and Film Remakes worth Watching
Next year, Rachel's focus will be using her scholarship to create a market-ready script, but she says she's "not used to concentrating on just one thing, ever" and has multiple projects on the go, including another voice-over for Disney.
Rachel says films like Waru, Thor and Moana have "opened the gates" for Maori, Pacific and women's voices to finally garner the attention they deserve, and things are looking up from here.
"I think we all have a chance for us to continue to be ourselves, but be seen in places that we otherwise might not have."
Share this: