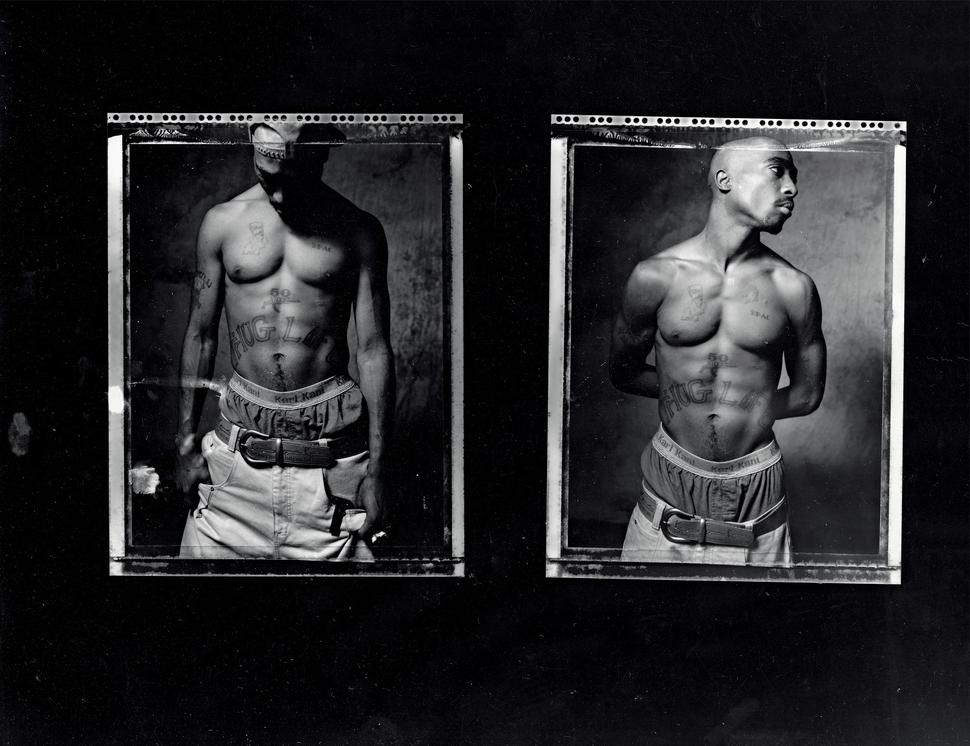 Rare Images Of Biggie & Tupac Capture Another Side To Hip-Hop
For a new book, photographers dug up outtakes of these and other iconic artists going back 30 years
Monday Nov. 12, 2018
In an introduction to Vikki Tobak's new visual history of hip-hop, Contact High, the musician Questlove writes about his fascination with the split seconds that precede and follow the mesmerising instant captured in a snapshot.
He marvels at what lies just outside a frame or how the story of an image can change dramatically if the camera angle is shifted by just a degree. If the perfect image captures what the photographer Henri Cartier-Bresson called the decisive moment, then Questlove is intrigued by what might be called the indecisive ones.
READ: Throwback Thursday: Fashion Back In The Day
Those are the photographs at the heart of Contact High, which looks at the unpublished images of hip-hop musicians over more than 30 years. Tobak, a longtime journalist steeped in the details of hip-hop's origin story, asked photographers to dig through their closets, open dusty shoe boxes and pull out their old contact sheets — those pre-digital rough drafts. Before digital cameras allowed photographers to shoot endless frames, instantly see what had been captured and just as quickly delete an imperfect picture, they were constrained by film.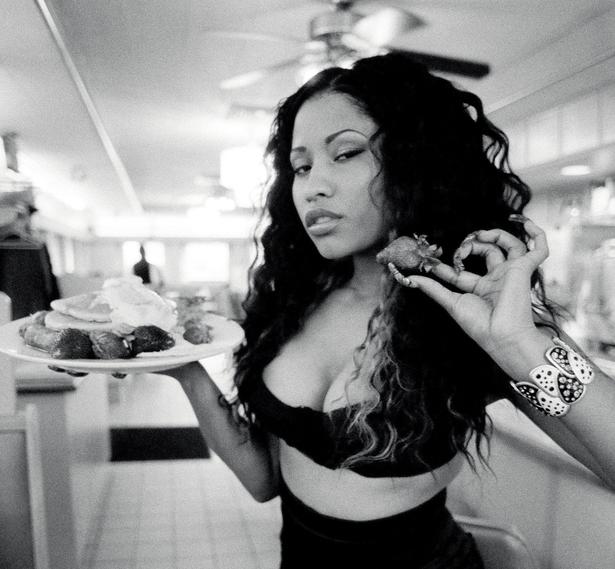 "You only had 36 shots to get it right," Tobak said in a recent interview, describing the number of frames in a typical roll of film. "Developing film was expensive; going into the darkroom was expensive."
The book's collection of contact sheets reveals the care and consideration photographers put into each frame, the unavoidable mistakes they made and how they coaxed a public persona from a private person.
"Because you couldn't see the photo right away on your phone, people weren't so aware of controlling their image," said Tobak, 46.
Photographer Lisa Leone describes visiting the recording studio where the rapper Nas was working on his debut album, Illmatic, in 1993. Her goal was to capture the striking sense of calm and purpose that was palpable in the room. She told Tobak, "I hung out for an hour before I ever picked up my camera — to get a feel for what was happening." Leone didn't want to come in frantically shooting. She wanted her subject to get comfortable with her presence. He might not forget she was there, but he might eventually be convinced that she wasn't an antagonistic intruder.
READ: Will.i.am On The Magic Of Tech, Fashion & His Latest Design Collab
Leone wanted to give the viewer a long, lingering look at something authentic. Like the other photographers in the book, Leone always aimed for authenticity — that is, a photo that delivers some kind of clarity or truth. In the world of glossy magazines, album covers and publicity stills, however, the photo that is ultimately chosen, touched up and published doesn't always meet that standard. But somewhere on the contact sheet, there was usually an image that did.
The contact sheet is raw. It reveals the subject free of the fingerprints of stylists, publicists, managers and other assorted handlers. The older photos in the book of today's hip-hop icons and legends are the most revealing. They document the youthful bravado that fueled the subjects' early ambition, the defensive cockiness that quickly captivated fans and the blithe ignorance of the pressures and constraints that are yet to come. The pictures capture them before the era of Instagram, in which moments of pure honesty are rare. A life lived wholly in the public eye, after all, is one lived in a constant state of performance.
"Everyone wants that imperfect perfection," Tobak said. It's the I-woke-up-like-this syndrome, she added. Whether it's a makeup-free Beyoncé on the cover of Vogue, a concert-tour behind-the-scenes documentary or one's own reality show, intimacy is elusive. "You can't help but feel the presence of the team," Tobak said.
Early on, the performers didn't work with professional stylists; they wore their own clothes in the photos. So there's a real sense of the labels that truly meant something in their communities. There were no brand ambassadors and paid product placements, simply a love for Karl Kani, a sense of pride in FUBU, an obsession with Polo Ralph Lauren and a devotion to Dapper Dan. When stylists did begin to emerge, they often were simply friends with an eye for fashion who also had a few good retail connections.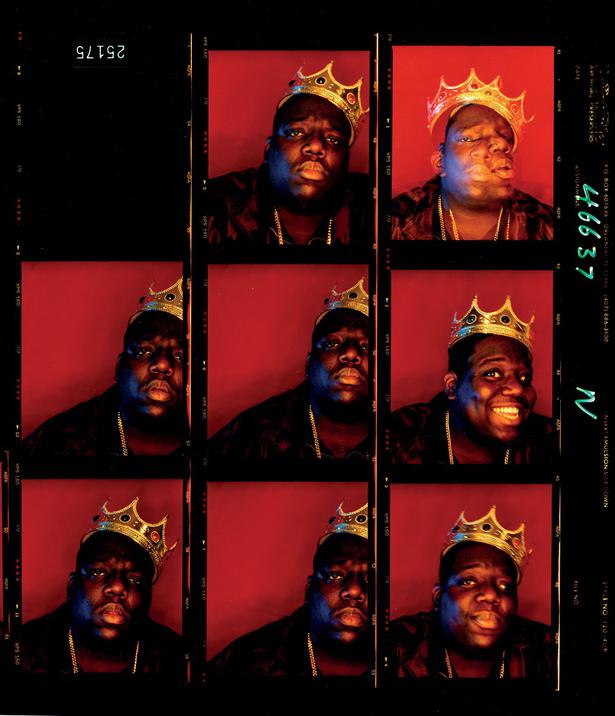 Today, a team dictates which, if any, rough edges are revealed; the team chooses the clothes that send the agreed-upon message; the team protects the image.
One of the most famous hip-hop images is that of Biggie Smalls, wearing a gold crown. Taken by Barron Claiborne in 1997, it depicts the rapper as regal, powerful and tough. Yet with the crown set just slightly off-center and a thick gold chain around his neck, there's also an element of informality and jaunty street swagger to the portrait. The Notorious B.I.G. isn't looking wholly inaccessible or unapproachable. The message is: Approach with caution.
On the contact sheet, there's an outtake of the rapper smiling — not a grudging hint of emotion, but a full, toothy grin. Claiborne isn't giving viewers a peek behind the scenes of a photo shoot; he's offering nuance and — a fuller understanding of someone who was more than his PR image, the record-label talking points, the tough-guy persona and, ultimately, his obituary.
READ: The Craze Surrounding Off-White Designer, Virgil Abloh
Another well-known photograph shows a shirtless Tupac Shakur with "Thug Life" tattooed across his torso. In 1993, when Danny Clinch captured the image, the plan was for a more typical portrait - the rapper fully dressed and posing. But Clinch saw the tattoo as Shakur was changing from one outfit to another. "I don't think I would have ever asked him to take off his shirt but when I noticed his Thug Life tattoo, I knew that would be a powerful image," Clinch says in the book.
The two versions of the portrait in Contact High both show Shakur looking away from the camera. The subject is detached from the viewer, and the viewer is left to inspect Shakur's body in all of its strength, vulnerability and masculinity. He stands there like a defiant target. The portrait has come to represent not just the performer's personality or his body of work, but also the full trajectory of his life.
Pictures of Jay-Z taken over the years by different photographers highlight his evolution from a boastful young rapper with big aspirations to a mogul dealing with fame, wealth and outsize expectations — both cultural and social. In 1995, he is dressed in Bermuda shorts and a campshirt — like some Boca Raton — and he is photographed by Jamil GS in front of a Lexus with a personalised license plate and bottles of Cristal visible through the windshield. There are other poses from that shoot — in front of a yacht, framed by the twin towers in New York — all underscoring a journey toward material wealth.
By 2007, Jay-Z is photographed by Clinch in the style of a jazz artist standing behind a spit guard, microphones hanging off to the side, his face partially obscured by shadow. Clinch had 12 minutes to capture the image of a contemplative performer, alone. There's no expensive stuff visible — no markers of success except the man himself.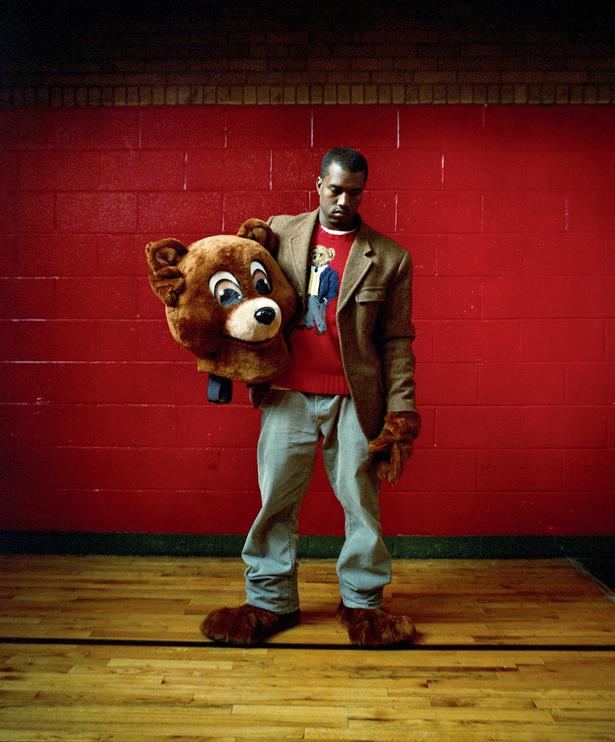 Kanye West at Lt. Joseph P. Kennedy Community Center in New York in 2003. Photo / Danny Clinch

The legacy of jazz trickles throughout Contact High. "In the early '90s, hip-hop was sampling a lot of jazz," Tobak said. "A lot of the photographers were influenced by the Blue Note covers. They were looking back comparatively at a lot of jazz photos; they were seeing a lot of things, not to copy, but to emulate and reference."

One of the most obvious examples of an homage to jazz was 1998's "A Great Day in Hip-Hop." Gordon Parks shot more than 200 performers in front of the brownstone that was the backdrop for the 1958 picture "A Great Day in Harlem," in which photographer Art Kane memorialized 57 jazz greats.

Both pictures are sweeping in scope, yet still convey a feeling of — as if the viewer has been let into a space reserved for friends and family. For photographers, intimacy is not just a matter of who's in the room, but also whether those people are psychologically present, whether there's trust between the observer and the observed.

READ: The Young Rapper Making Waves in the Local Hip-Hop Scene

Intimacy was easier to convey when photographers had more time with their subjects. The longer they were allowed to linger, perhaps doing nothing more than observing, the more comfortable they became with the performers. Access was not simply a matter of spending time with someone; it was an opportunity to find his or her humanity. In a long-gone, slow-moving, analog world, relationships could grow over hours and days, not minutes. The resulting photograph might not have revealed the full truth of the subject, but it offered insight, something beyond what the subject — or the mythmakers — wanted to share.

Many of the photographers who contributed to Tobak's book came from the very community they were documenting. They weren't, she said, trained photographers. "They weren't on an assignment. They weren't getting paid. They were young, and they looked like their subject: black and brown. They weren't necessarily coming from a pedigreed world."

They were freelancers shooting what was around the corner or down the block. They were not journalistically objective, but they were wholly present.

— The Washington Post
Share this: