Real Life Love Stories: Georgia Donovan & Rob Lockyear
As a Valentine's Day tribute, Georgia and Rob share their decade-long love story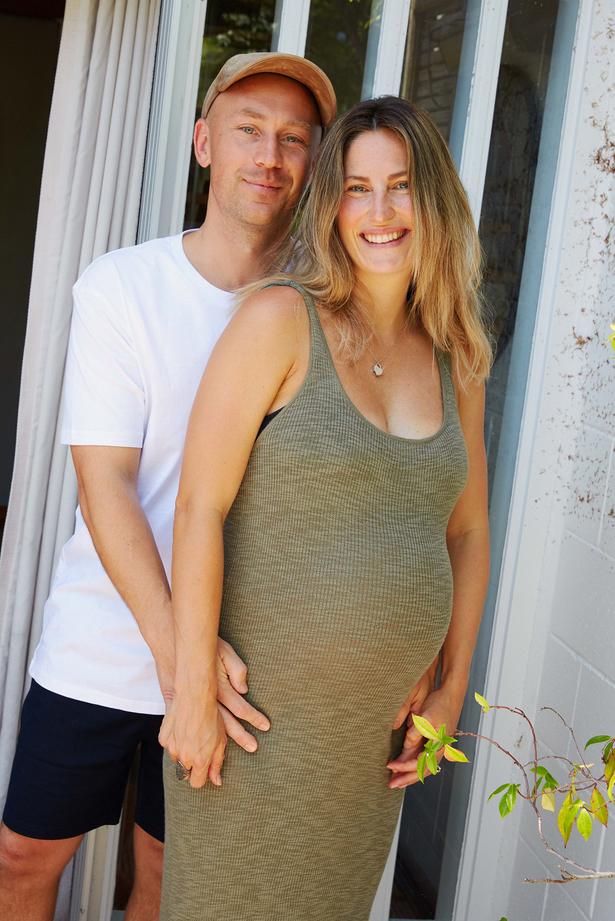 Thursday Feb. 7, 2019
Freelance stylist Georgia Donovan did the most romantic thing Rob Lockyear could think of when she agreed to move to New Zealand last year after eight years living in London. He'd been offered a dream job heading up the design team at Allpress Espresso, after a meeting on the streets of London's Soho where he was running his coffee cart business Brewed Boy. Georgia, who is originally from Brisbane, had a plum role herself as fashion editor at ASOS, styling campaigns, celebrity and talent shoots.
READ: How a Cheeky Bet Led to a Lifelong Romance
"Rob's work hijacked our plan to move back to Australia," says Georgia, who has been working with local labels like Kate Sylvester since they arrived in Auckland just over a year ago. Home is now a "cute 1960s flat in Freemans Bay", just around the corner from Allpress HQ.
How did you meet your partner?
Georgia: We met when we were both working as journalists at a newspaper in Brisbane.
Do you remember what your first impression of them was?
Georgia: I was Rob's sub-editor — it was his talent with prose that drew my attention at first.
Rob: Beautiful and a little intimidating. She is strong-minded, doesn't have time for mediocre work and ruthlessly punishes grammatical errors. I didn't think for a second she would be interested in me.
What happened on your first date?
Georgia: Our first proper date was a sunny afternoon in a Belgian beer garden in Brisbane. After the fourth stein I knew it was something special.
Rob: Our friends set us up on a double date. We ended up back at their house drinking shots and playing table football. Georgia's team won and I ended up having to do a nudie run around the pool. It was a very Queensland first date.
What attracted you to your partner initially?
Georgia: Rob's dynamic personality and his sense of humour. Or maybe it was the English accent. Yeah, probably the accent.
Rob: I just loved how passionate she was about journalism. She believes in the power of well-crafted words and from the beginning I was writing to impress her. I still send her things I have written hoping it passes muster.
How long have you been together?
Rob: We have just reached an amazing decade.
What's your favourite thing to do together?
Georgia: We've travelled the world together and have been lucky enough to experience so many amazing places together — seeing the world with Rob is probably my favourite thing to do ever.
Rob: Coffee and the Sunday paper — no matter where we are in the world, that is something I will always cherish.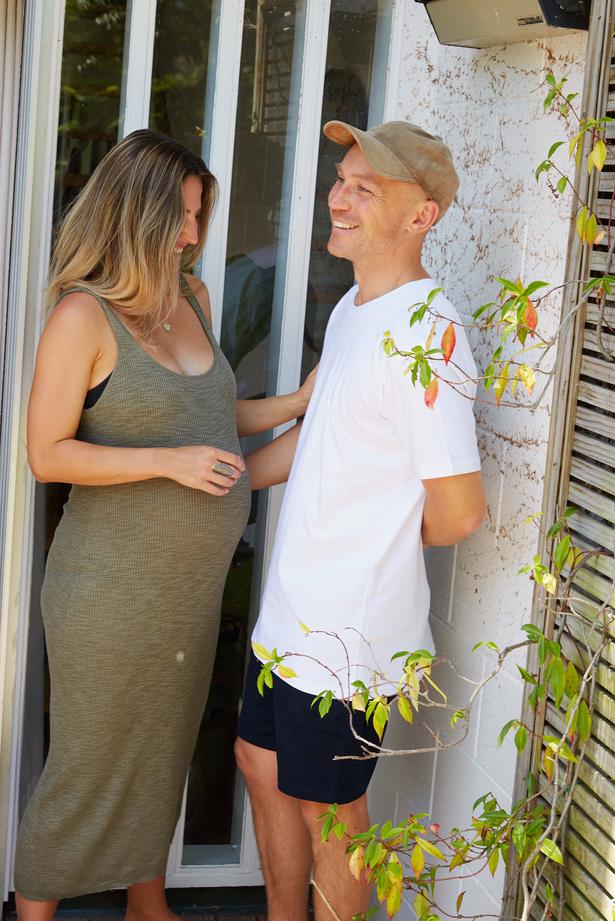 What's the most romantic thing you've done for each other?
Georgia: Where to start? Rob is such a romantic. The day I left Australia for London, Rob gave me a Tiffany locket. We'd only been dating for a few months but I had a feeling it wasn't the last I'd see of him. Three months later we were living together in Finsbury Park (North London). I wear the locket every day.
Rob: She said yes to moving here. She left a great job behind and took a move into the unknown for us.
What's the biggest thing you have learned from each other?
Georgia: There's always money for wine, no matter how broke you are.
Rob: Don't eat animals!
What's your partner's best physical trait?
Georgia: He's just handsome. And his great sense of style — I always trust his opinion when it comes to fashion.
Rob: I just never get tired of those cheekbones and her smile — the smile kills me every time.
What do you admire most about them?
Georgia: Rob's compassion and tolerance is something I aspire to every day. Also his amazing ability to talk to anyone in a room.
Rob: It's her strength of mind — Georgia doesn't do or say anything simply because it is expected and that makes for an interesting life.
It can't all be good, do they have any annoying habits?
Georgia: His timeliness is borderline OCD. We have to be at the cinema before the trailers start. And don't get me started about the airport.
Rob: Georgia used to crawl on top of me at night and sleep on me — I got annoyed one night and she never did it again. I miss that a lot. I won't complain about anything else, no matter how annoying — it's all those things that make her special.
What's the secret to your togetherness?
Georgia: We share an unrelenting sense of adventure — we both embrace opportunities and experiences that life throws our way, which has landed us in some of the most interesting places, jobs, situations. Life's never dull and I couldn't imagine doing it with anyone else.
Rob: We are a classic yin-yang. I jump without looking — George strives for better. Somewhere along the way we find balance and constantly stretch each other.
What's the greatest challenge that you've faced as a couple?
Georgia: We lived in London at the height of the recession, dirt poor and both trying to get our careers going. It was a difficult time but ultimately brought us closer together because we encouraged each other. If you have a great relationship you take risks and put yourself out there. I would never have done that without him.
Rob: Our early London days were tough. I started a coffee cart business in Soho and Georgia was doing unpaid internships at some magazines. We were broke, working our arses off and just trying to find our way in a really competitive city. It's hard to share yourself with someone when life is a struggle. We came close to giving up a couple of times. A big row in the street seems to make you realise how much you love each other for some reason.
Have you been given any great relationship advice?
Georgia: After a break-up, my mum told me I needed someone more dynamic. I'm glad I listened to her, I found him.
Rob: That you need to love yourself before you can love anyone else.
What's next for you as a couple?
Georgia: We're about to have a baby.
Share this:
More Culture & Travel / Features & Profiles