Real Life Love Stories: Samir Allen & Saru Krishnasamy
As a Valentine's Day tribute, Gemmayze Street owner Samir Allen and Viva digital editor Saru Krishnasamy share their love story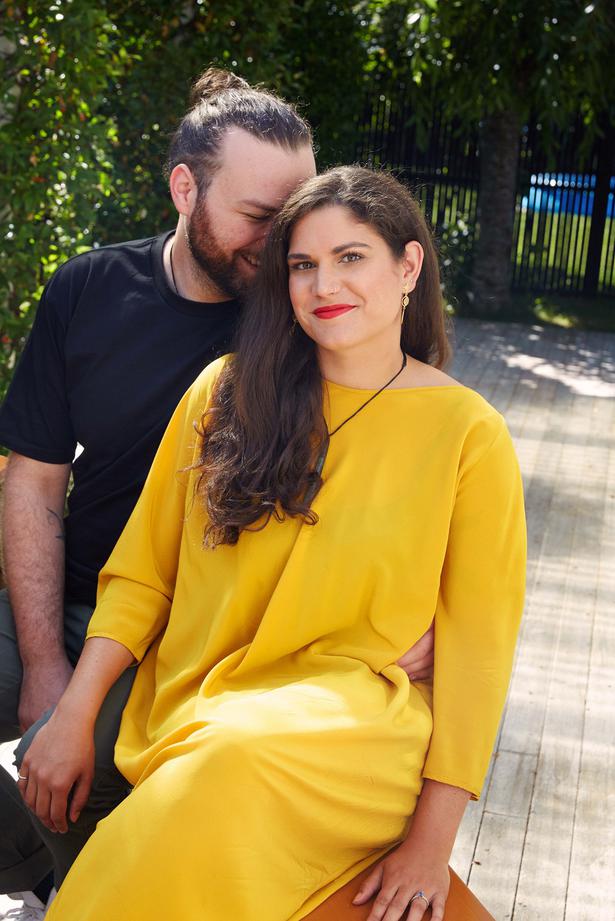 Saturday Feb. 9, 2019
Viva's digital editor Saru Krishnasamy and her fiance, Samir Allen, owner of Gemmayze Street restaurant, have known each other since high school, back when they were slinging pizzas at their after-school jobs at Hell Pizza.
READ: Sweet Gift Ideas For Your Valentine (Or Yourself)
They've grown up together, faced every challenge and learned too many lessons to count, says Saru. In a few months they're celebrating one of their biggest milestones as a couple — their wedding day. Their work schedules mean spending time together can be challenging — Samir puts in long hours at the K'Rd restaurant, and Saru is in the office when he's waking up.
"A lot of people don't understand how it works," says Saru. "But we make it happen. Being happy, secure and having an independent spirit is key for both of us."
What attracted you to your partner initially?
Samir: Her sense of humour. She was nerdy like me and I felt like I could be myself around her. I didn't need to think about it.
Saru: His energy. He had this happy, energetic vibe I had never come across before.
What's your favourite thing to do together?
Saru: Eat and lie down. We're definitely not rock-climbing types. Mostly we love going to cheap and cheerful Asian eateries, over-ordering, then going home and watching a movie. Occasionally we'll go out somewhere nice to check out what other restaurants are up to, but usually it's low-key quality time.
What's the most romantic thing you've done for Saru?
Samir: We're not into cheesy romantic stuff. Taking care of each other is romantic to us.
What's the biggest thing you have learned from each other?
Saru: Too many to name. We have grown up together. Also how to fold T-shirts and towels correctly. Samir is the original Marie Kondo.
Samir: To not be so impulsive in my life, to think things through before I jump and think of the consequences.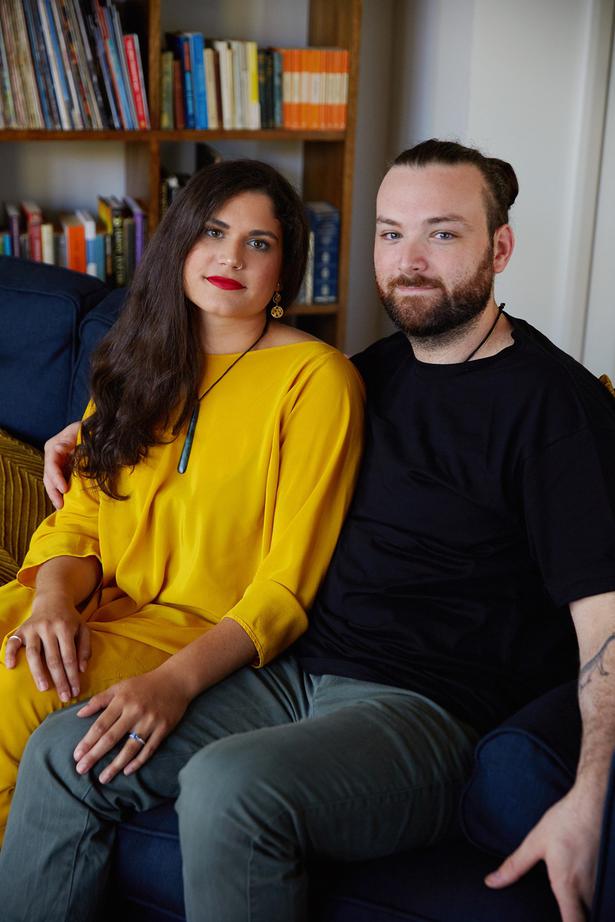 You guys have quite different work schedules, how do you make that work?
Samir: Sundays have to be sacred. It's the only day we have with each other so we make it count.
What's your partner's best physical trait?
Saru: Samir has unfairly long eyelashes.
Samir: She has incredibly striking eyes and I love the gap in her teeth (even though she hates it). She also has really beautiful hands.
What do you admire most about them?
Saru: Samir's kindness and work ethic. He is a machine — working for sometimes 16, 17 hours a day then will get up and help someone else out on his day off.
Samir: Her drive and dedication. When she sets her mind to something, she gets it done. She's also highly organised to the point of madness.
It can't all be good… do they have any annoying habits?
Saru: Samir has given up smoking and now vapes constantly instead. He falls asleep with it in his mouth.
READ: Auckland's Best Bars & Restaurants For A First Date
Why do you make a good couple?
Samir: We're actually best friends as well as being in a relationship. Not spending every single second together helps, so when we are together it's special.
What's the greatest challenge that you've faced as a couple?
Saru: We are ships in the night. Samir works very long hours, so our schedules are complete opposites. It can be difficult navigating day-to-day life, and also events like birthdays and special occasions. Time together isn't a given, so we have to be really conscious to block out time for each other.
What's the most exciting thing that you've done together as a couple?
Saru: Definitely travelling. Eating dumplings in Paris, chilling poolside in Penang.
Have you been given any great relationship advice that you can share?
Saru: Relationships aren't just about loving someone, it's also about liking them. You need to have a genuine friendship along with everything else.
Samir: To always communicate, whether it's about a good thing or a bad thing, keep talking.
What's next for you as a couple?
Saru: We're getting married in April. Exciting. Nerve-wracking.

Share this: