Real Weddings: Anna Choi & Patrick Daley At Mantells, Mt Eden
Anna and Patrick share moments from their special day at an inner-city oasis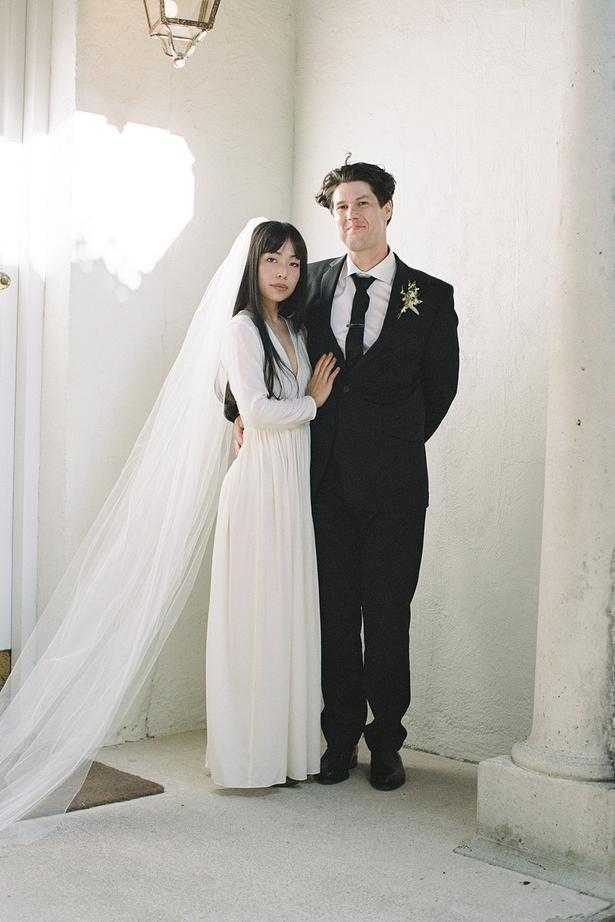 Saturday April 24, 2021
The Vision
Anna: We wanted our wedding to be small and intimate, with close family and friends.
We had to postpone our wedding twice — in April and September, due to lockdowns.
We felt so fortunate to finally be able to go through with the wedding in October last year.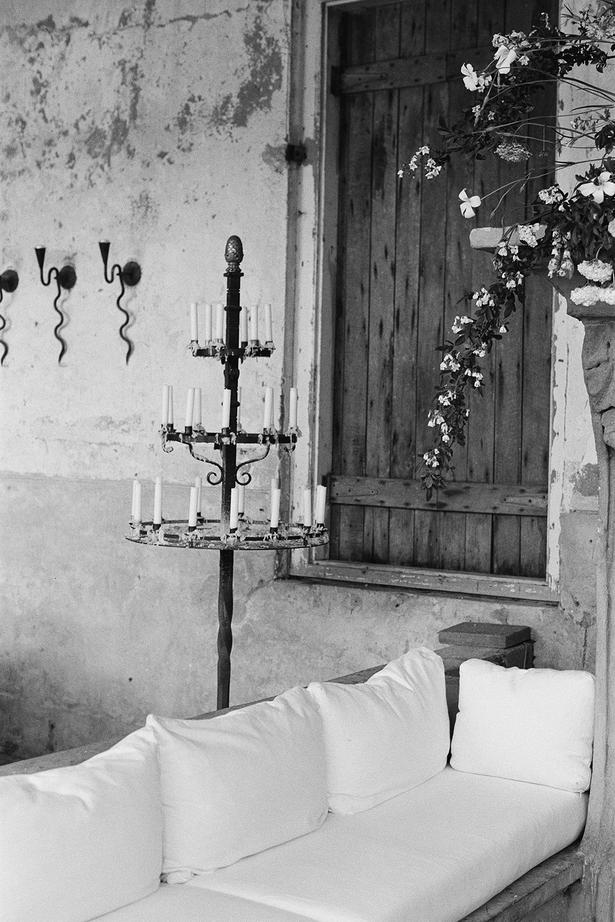 The Ceremony
Our wedding was at Mantells in Mount Eden. It started late afternoon, and a couple of my close friends and I snuck into the venue and stayed there until it was time to walk down the aisle.
READ: Real Weddings: Isabella Caselberg & Gus Dobson At A Family Friends' Home
We wanted a venue that was going to suit the intimate vibe of the wedding and Mantells was perfect for this.
The beautiful courtyard outside, surrounded by high walls and large Phoenix palms made it feel like we were out of the city and felt very private.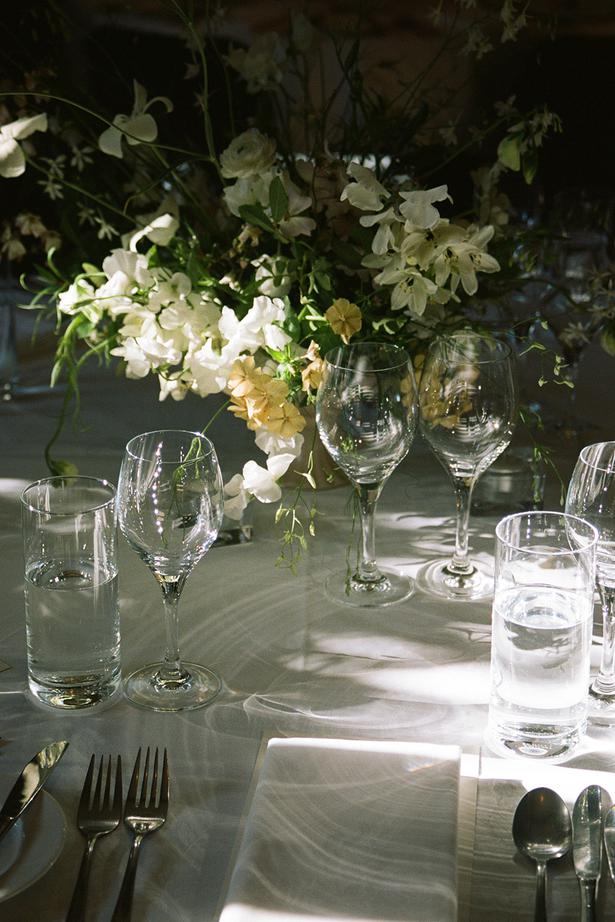 The Reception
We moved from the courtyard space to Mantells' dining room with a wonderful open kitchen for a four-course dinner.
READ: Real Weddings: Kevin & Cameron Mitchell-Sisler At Rippon Vineyard
The table settings were meticulous and the staff were beyond attentive and accommodating — no empty glasses in sight.
The Experience
Thanks to the amazing team at Mantells, I was able to enjoy every moment.
All the guests were so well looked after and all we had to do was relax and have fun.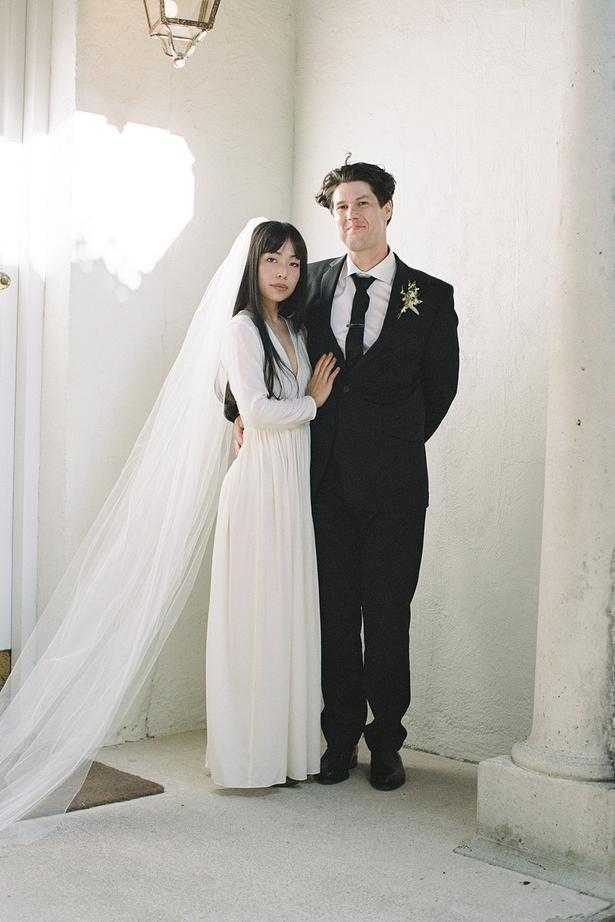 The Dress & Suit
My dress and veil were custom Ingrid Starnes pieces. The dress was long sleeved with a deep V-neck in silk and a tulle veil.
I wanted something with a clean silhouette and shape with a touch of softness from the tulle veil, and the team at Ingrid Starnes did an amazing job; the dress was beautifully constructed and the fit was perfect.
READ: DIY Wedding Carrot Cake Recipe
Patrick wore a tailored black suit from David Jones with a tie clip borrowed from a family member. Our rings are gold bands from Meadowlark.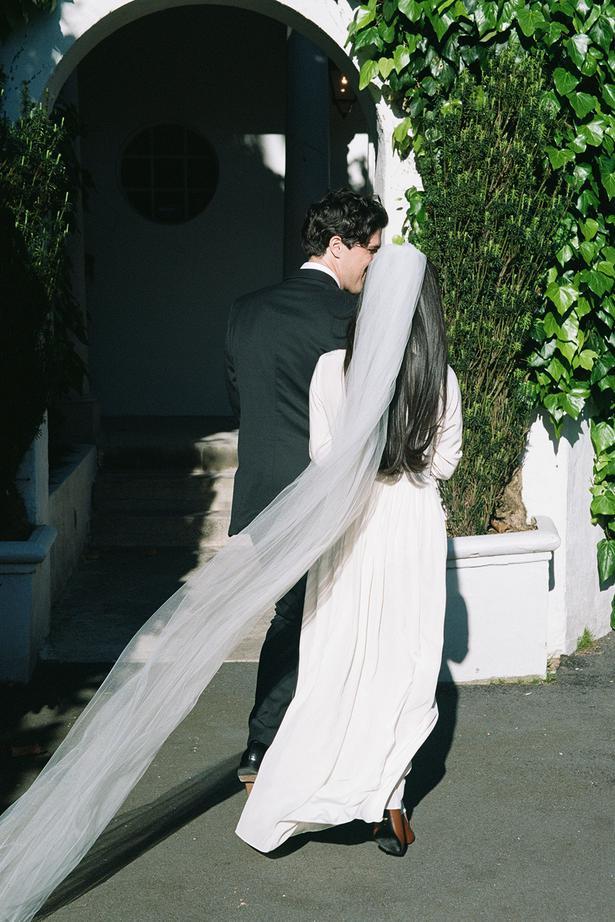 The Flowers
Isabel from Isadia was our wonderful florist for the wedding.
I knew I wanted delicate arrangements with minimal colours, mostly white and green florals with subtle hints of colour, and she translated this beautifully.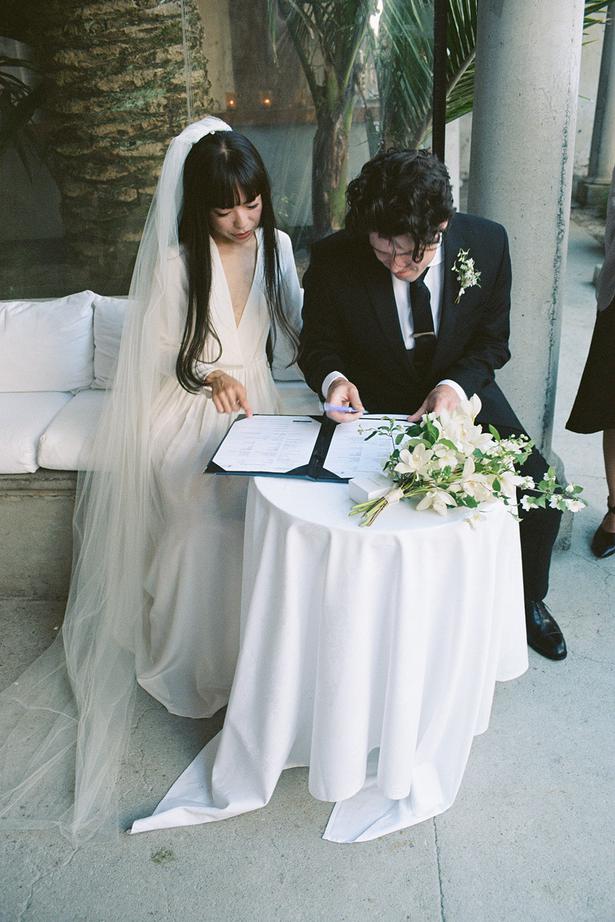 The Photos
I had always admired our photographer Ophelia Mikkelson Jones' work — romantic and poetic, it was how I wanted to remember the day.
Last Word
My advice would be to take your time and try to find suppliers that align closely with your vision, and then trust them to do what they do best.
– Anna is the e-commerce manager at Maggie Marilyn, and Patrick is a web developer at 1 of 1 Studio.
Share this: