Real Weddings: Isabella Caselberg & Gus Dobson At A Family Friends' Home
The stylish couple's determination to share their magical day with their nearest and dearest paid off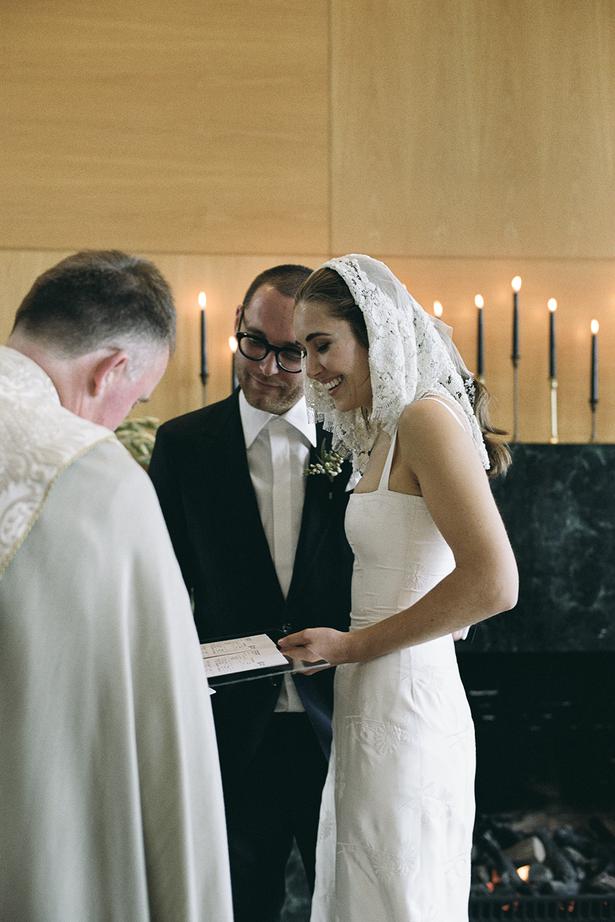 Wednesday April 21, 2021
The Vision
Isabella: Originally our wedding was planned for Palma, Spain 2021 — then Covid. We were set to get married at a home designed by British architect John Pawson.
It was a home we both loved and tried to visit (unsuccessfully) a few years prior. Like millions of others around the world, we re-thought our wedding and turned our attention to New Zealand. We decided to get married in my aunty's garden in Dairy Flat.
Since we spend a lot of time there, we knew we'd feel relaxed and "at home" entertaining friends and family. My parents were married there in 1991, so this sealed the deal.
Things don't always go to plan and 2020 certainly taught us that. My mum was diagnosed with a rare form of leukaemia and our plans changed again. It was at this stage I realised the vision for our special day was to have the most important people by our side.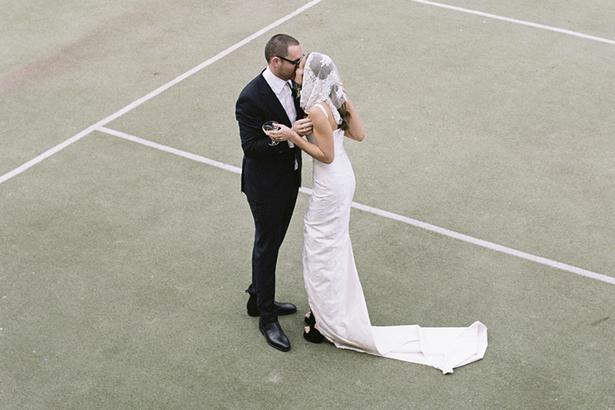 The Challenges
In August 2020 my mother's doctor told my father and me her treatment was no longer working. She didn't have long left to live. All I knew was that I wanted my mum and dad by my side on our wedding day so we started planning a wedding for late August.
A week or so later, Auckland entered lockdown and our wedding plans were cancelled. We waited patiently for each announcement from the Government but knew time wasn't on our side.
On Monday August 31, Dad and I rushed my mum to the hospital. As a family, we decided we wouldn't wait and Gus and I applied for an urgent marriage licence. Saturday September 5 was the earliest we could be legally married.
READ: Flashback To Our Favourite Viva Real Weddings
With the help of the doctors they made my mum strong for the weekend, but no one knew if Saturday would happen — we were already beyond the weeks they'd given us. We continued planning.
There were Covid announcements throughout the week, so our guest list was still an undetermined 10, 50 or 100, but it didn't matter. On September 5, Auckland city remained at level 2.5. Our wedding would go ahead with 10 guests, including my mum.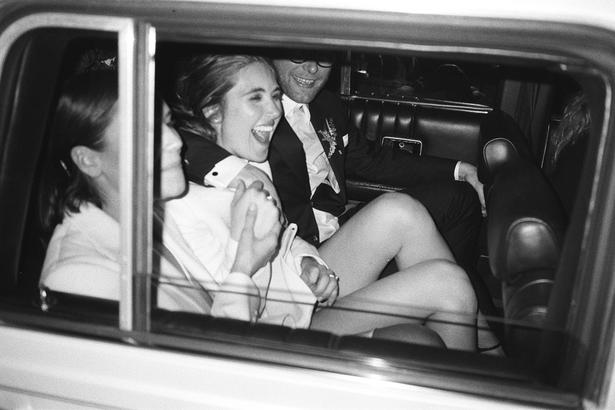 The Ceremony
We planned our wedding in four days. It was perfect. We were married on a sunny afternoon at our family friends' home in central Auckland.
The home was designed by Nicholas Stevens in the early 90s and has a beautiful grand living room perfect for a wedding.
READ: The Most Memorable Movie Wedding Dresses
Our traditional Anglican ceremony was held by Reverand Dr Tony Surman from St Marks in Remuera.
This wasn't our original plan, however Tony brought tradition, joy and sentimentality to our service. We worked with him to curate a service that felt natural to us.
The Reception
Our reception was held in the private Cellar Room at Sid at The French Cafe. We were limited to 10 people, so following the ceremony our best friends met us there for dinner and cocktails.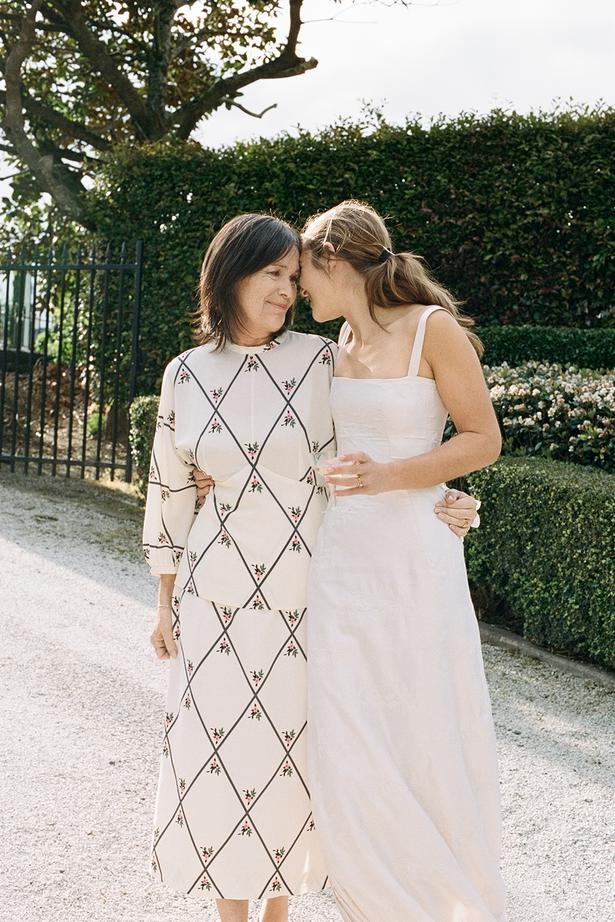 The Planning
Our wedding never would have happened without help from friends and family. Two days before the wedding, I was messaging a dear friend to let her know of the circumstances.
I hadn't arranged food for the wedding and as the days got closer, I was coming to terms with a pizza delivery.
Knowing how much we love food, she took this upon herself and engaged the head chef from Nourish Group (Euro, Andiamo, Jervois Steakhouse) who put together our dream Italian feast of oysters, scampi, buratta, ceviche and more. She was one of many friends and family that helped to make the day feel special.
The Rings
My engagement ring is a button-back heart ring from Jessica McCormack and for my wedding band, my mum kindly gifted me hers — a very fine twisted gold band.
My parents were happily married for 30 years so this had to be a good omen.
My best friends gifted me a gold bamboo ring from Jessica McCormack that I wear on the other side of my engagement ring. The three rings sit perfectly together.
Gus's wedding band is a gold signet by Meadowlark. The setting was designed and made to fit a piece of jade (pounamu), a stone that signifies friendship, relationships, peace and gratitude.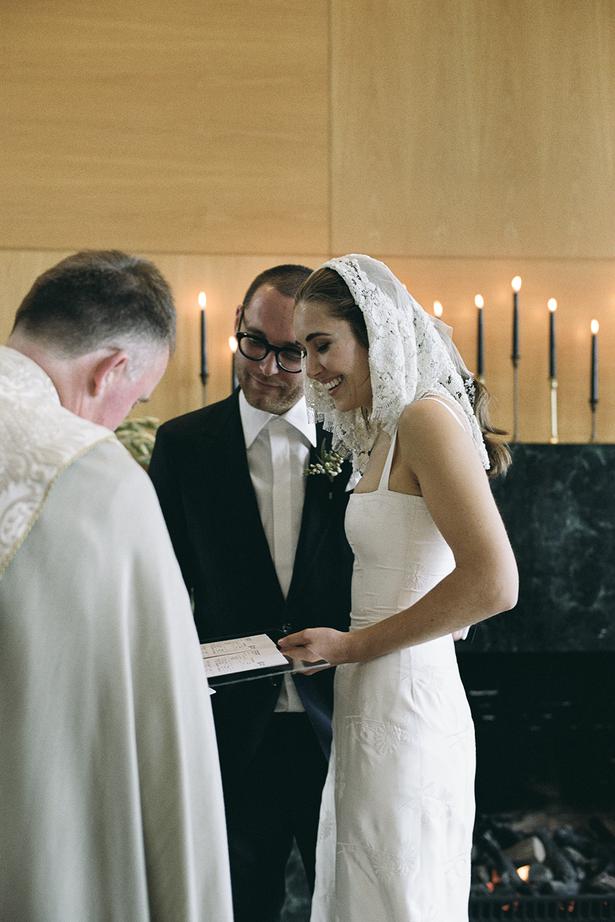 The Dress
My dress was designed by Georgia Alice. I always knew I wanted Georgia to make my dress.
Like most brides, I needed to work through 200 iterations of what I wanted the dress to reflect; classic, vintage, quirky, minimal, bold, femme, conventional, unconventional, colour.
Georgia was patient while I amassed a Pinterest board of images that reflected no apparent theme. In the end, time was of the essence so it made our brief simple — classic. And it had to be something from an existing pattern.
READ: How To Look Good In Wedding Photos
Georgia sourced embroidered silk, took all the fabric available and we crossed our fingers it would wrap around my body. She made the dress of my dreams.
For the reception, I changed into a mini Maggie Marilyn long sleeve dress. Which today is one of my favourite things I own!
The Suit
Gus wore a custom suit from Doran & Doran. Paul and Amelia managed to turn around a perfect fitting bespoke suit. I've never seen Gus look so handsome.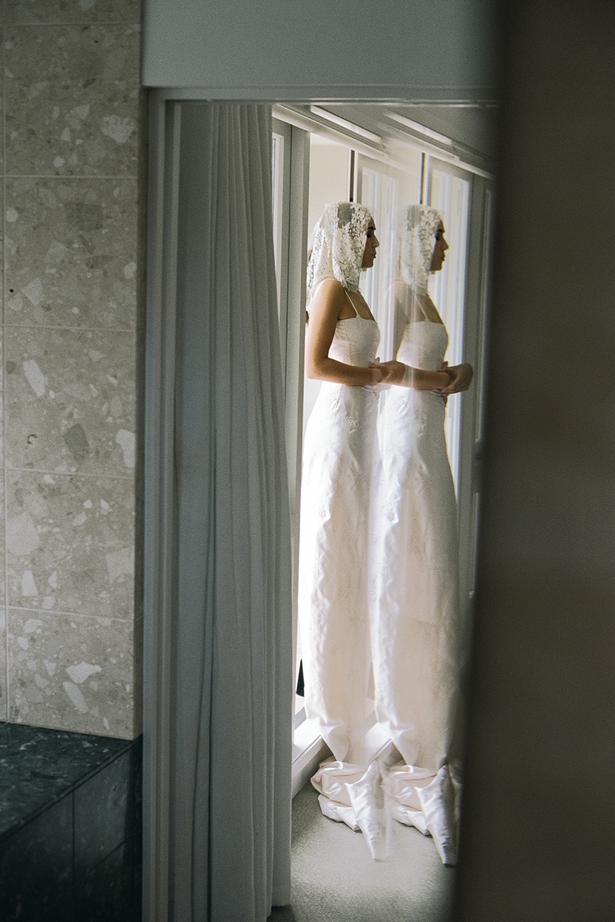 The Flowers
One of my best friends is the unbelievably talented florist behind Wonder. Given the timing and the fact that she was about to have her first baby, we accepted that flowers weren't on the cards.
In a brief moment of doubt, I called her to see if she'd have the energy to whip up two simple arrangements and deliver them for our last-minute wedding the following morning.
Our ideas of "simple" and "small" were not aligned. I arrived to the most unbelievable arrangements dotted throughout the house, making it feel like a true wedding venue.
The Photos
I always knew I wanted to work with Veronica Crockford-Pound and Joseph Griffen. First and foremost they are unbelievably talented but they are also kind and wonderful people.
They treated our day with such love and sensitivity. I couldn't have asked for more.
The Experience
It was incredible. Triumphant. Although there were a lot of important people in our life that couldn't be there, I was so grateful to those that were.
Special Moments
My mum saw me married to the man of my dreams. She went into hospital the following day and four days later she passed away.
– Isabella is the head of retail sales and marketing at skincare brand Emma Lewisham and Gus is the co-founder of design firm Made By.
Share this: