Where to Go: Rec, Britomart
A monthly club night at new Britomart venue REC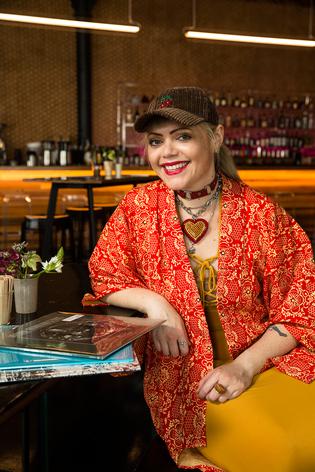 Meet Rachael Duval, an inspiring Auckland DJ whose monthly party night, Fully Explicit, at new Britomart venue REC aims to "make space in the club" for women, people of colour, and those who are queer, trans, gay, lesbian and bisexual.
Rachael, 28, aka CreamyMami, started throwing parties with a friend a few years ago after realising Auckland lacked nightlife options for those outside the mainstream who wanted to "celebrate their otherness".
"We thought, there's nothing really happening for women like us, especially for me as a queer woman, where we can go and have a good time in a space that's not controlled by men," she says. "I want women to feel safe. I want [Fully Explicit] to be mainly a feminist space."
Rachael, who regularly DJs at Golden Dawn and Whammy Bar, will play contemporary, often "hard-style" hip-hop and R&B, and "feminist-potent" rap at the monthly slot, part of REC's Thursday club night series which launched last week.
The new venue is unique for the current vibe of the area, she says. "Everything downtown is [for] white, rich people and suits, [and plays] the same type of music. To have this space in the midst of it I think is quite powerful."
Operating as vinyl store Recreation Records from 10am-5pm, the space, led by creative directors Connor Nestor (Ceremony and Homestead) and Sam Harmony (Friendly Potential), transforms into REC at night. DJs and bands provide the entertainment from Thursday to Saturday.
The varied beer list offers a range from Waikato Draught and Carlsberg through to New Zealand's best craft beers, and there's a tidy wine and cocktail list. A small food menu offers a range of $10 sandwiches.
Pop your head in to check out how this clever crew are making their mark on Auckland. Amen.
• Fully Explicit, $5, is on once a month at REC, 38 Customs St, Auckland City.
Share this: