Live Like a Local: Restaurateur Jennifer Le Comte
Restaurateur Jennifer Le Comte shares her lifestyle secrets and favourite spots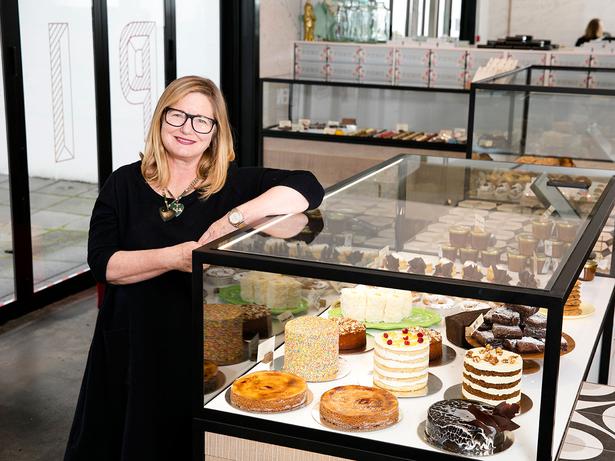 Wednesday Sept. 21, 2016
If you've dined out in Hawke's Bay, there's a good chance you'll have eaten at one of Jennifer Le Comte's establishments. Nine years ago she opened Opera Kitchen in the old Hastings opera house (the cafe has since moved next door), following it up with healthy-eating restaurant Smiths in Ahuriri (think beetroot bircher and beef bone broth), and Albion Canteen (selling everything from sandwiches to salad bowls and lemon kombucha) in downtown Napier.
"I was doing it to improve my own lifestyle really," she says. "If you can eat your five-plus a day at lunchtime, fantastic."
New to the mix is Picnic, a bakery in Ahuriri bursting with sweet treat that supplies bread to all the restaurants. The eateries are not just a celebration of local suppliers — whether that's meat from the farmers, apricots from the orchards or whitebait from the local river — they're also a reflection of Hawke's Bay's art and design scene. Smith is in a shared warehouse space with design store Aroha & Friends, who have long taken care of all of her eateries' graphic design needs. A local metalworker made the tables at Albion, and there's a David Trubridge light in Opera Kitchen, while on its walls are 1970s photographs of the area.
"I love cities and I love travel and you get the best of both worlds here," says Jennifer, who went to primary school in the Hawke's Bay, returning after years abroad and in Auckland.
"The rest of the world is completely accessible — you fly in and out easily. When we moved, our friends all said, how will you survive? But I think we've shown that you can live a really interesting life in Hawke's Bay, you're not sacrificing anything. The lower house prices attract a lot of creatives."
There's always great local art and design at Aroha & Friends, my neighbours at Smiths. I love to use that talent in my cafes. My other neighbour at Opera Kitchen is Parlour Projects, Sophie Wallace's new gallery. It brings a younger, fresh edge to the art scene in Hastings but it is also along the road from the excellent Hawke's Bay Art Gallery. It's the beginning of a new cultural precinct. The Common Room Bar on Heretaunga St in Hastings adds a bit of K' Rd edge to Hawke's Bay. Jo Bloggs brings her creative flair to the Smiths garden, the young guys who have Mekka make beautiful wooden pieces: they made the turmeric aprons for Picnic. If I need anything there seems to be someone who will make it for me. Blackbird Goods is a lovely little design shop in Napier.
The seasons are so much more on display in a rural area. At the moment the first of the asparagus is available from the stalls on Meeanee Rd. You can buy produce throughout the season from the market gardens there. I love the drive through the Hawke's Bay countryside down to our bach at Shoal Beach. You can stop at the Patangata Pub for a beer and a steak, following the river down Middle Rd from Havelock North. There's a marine reserve there and the beach is deserted and beautiful, and you can walk along the coast in either direction to the next beach.
I also love a drive out to Te Awanga to So Vintage. They sell French vintage pieces and have a great range of linen and smaller household pieces. Paperwork's Gallery and Rod McDonald Wines' cellar door are also worth a stop. It's great to do on the bike path from Napier.
Every weekend Hawke's Bay people go to the food hub in the courtyard by Picnic. There's also Vetro, the Mediterranean warehouse, and Gourmet Direct for great meat.
Share this: