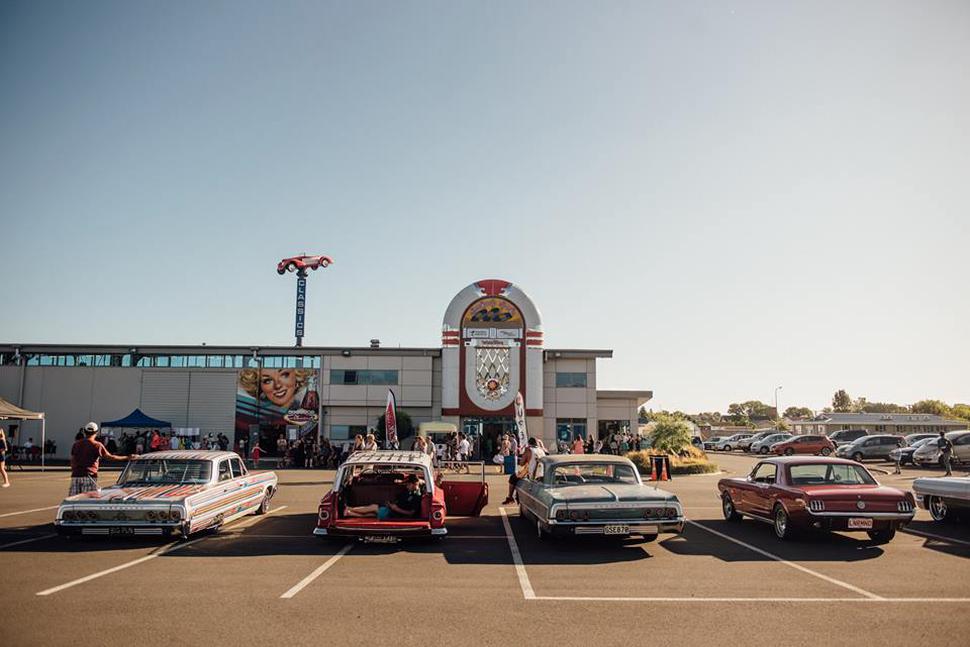 TBT: Retro Road Trips
Historic North Island treasures to explore this summer
Thursday Jan. 7, 2016
1. Head to Waitomo to experience one of the country's early tourist attractions, and to stay in a beautiful original hotel. Driving up the hill to the Waitomo Caves Hotel is an experience in itself, and staying in the impressive building, with its Victorian wing completed in 1908, and art deco wing added in 1928, is a time trip.
2. Even if you're not a fan of The Lord of the Rings or The Hobbit, Matamata (aka Hobbiton) is worth visiting for the Opal Hot Springs and Holiday Park. The old-school camping ground and pool complex won't have mass appeal, but those who appreciate rustic spots will love the private fern-enclosed Ramaroa pool and the camp ground's surrounds. Make sure to keep your head above water though, there are amoebic risks due to the pools' natural setting.
3. The Classics Museum provides a solid reason to stop off in Hamilton, with its large collection of cars and petrol memorabilia. The on-site 50s themed Jukebox Diner also adds a slice of Americana. The museum celebrated its third birthday this year with a carnival party and drive-in movie, and rents out its conference room and diner for private functions.
4. For a slice of small town New Zealand, visit Dargaville, where the wide streets and old shop fronts lining the river give the town a slow, relaxed feel. Be sure to visit the Dargaville Book Exchange & Craft shop for local preserves, and Matich's Premier Restaurant, a fish and chip shop where you can dine in, for a far more genteel experience than taking away in a paper package (although you can do that too).
5. Paeroa is known as a vintage shopping hotspot, and it's also the place for an iconic photo opp with a giant L&P bottle. Less people know to travel further south to Te Aroha though, for more good second hand shops, a mineral spa and a little history lesson. The historic spa town had it's own "famous" fizzy drink, Lemon and Te Aroha (both beverages were named for the combination of local mineral water with lemon juice), and the Te Aroha Museum, in the town's old bathhouse, houses a collection of old L&T bottles.
Share this:
More Culture & Travel / Going Places