Meet the Woman Who Captured Studio 54's Glory Days
New York photographer Rose Hartman is one of the most important social anthropologists of our times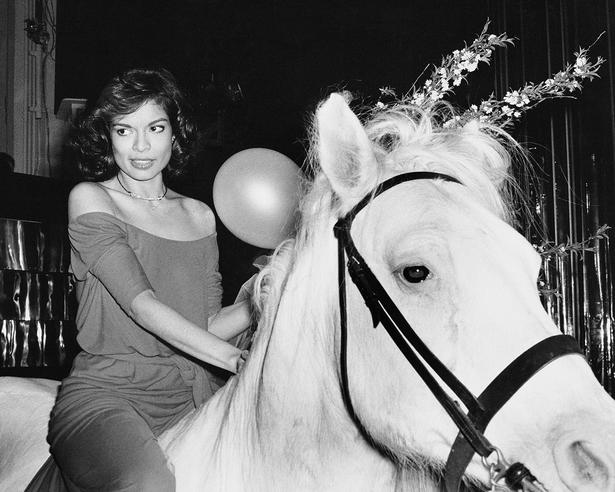 Wednesday May 10, 2017
"I'm trying to get the perfunctory stuff. How do I tell your story? I know you — you're a ball-buster. So Rose, shut the f*** up and let's talk."
For the first time in the documentary, The Incomparable Rose Hartman, the subject of the film is uncharacteristically speechless — but glad. It's a pivotal moment between director Otis Mass and the renowned New York photographer. And, when Otis gives it to her straight, Rose stops, calmly looks to the camera and waits for Otis to continue interviewing her.
Moments before she had complained Otis wasn't eliciting anything interesting from her.
"I think it's idiotic on your part that you're asking me how to do your job," she claimed. "You're not provoking me in any way, shape or form, so I feel like I'm just answering you in a perfunctory way. Therefore why would that be interesting to anyone?"
When Otis reveals the cameras are still rolling, Rose smiles and takes a sip of champagne.
"During filming, Rose was best described as a 'Rose with Thorns'," says Otis from New York. "This is especially apparent during this big blow up scene and was very real — and happens to be a fan favourite.
"Filming was never dull and sometimes difficult. And now, Rose is family. You can't be that close with someone shooting for four years without developing a relationship. We are tied to each other forever. And I'm happy about the connection."
READ: Zambesi's Dayne Johnstone's New York Diary
Otis' Southern charm and Rose's brusque New York demeanour makes for compelling viewing.
"I'm polite by default. Momma raised me right. But you see on camera the exact moment I realise Rose doesn't respond to polite. Our first true meeting was over lunch. She had them change our table (twice), made them change the music to her liking, had them change the temperature and then we were given menus.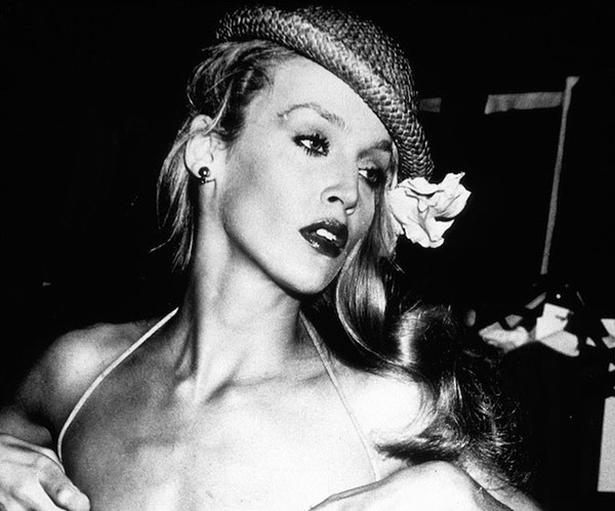 The rest of the meal was interesting and got me hooked on Rose, probably as she was telling the table next to us that they needed to quiet down!"
With her signature spiky platinum blonde hairdo, eyeliner, red lipstick and acerbic personality, Rose Hartman is a documentary film-maker's dream subject, a character study of someone complex and creative as Otis explains.
"I want New Zealanders to see Rose as a three-dimensional person, not a walking reality show. They don't have to walk out liking her, but understanding the photos we love that documented history wouldn't exist without that personality to capture them."
Her work captures a colourful life as a photographer in New York over the past four decades, documenting the cultural and social scenes of glamorous celebrities, socialites and the fashion world; her most popular body of work are photographs taken at the peak of Studio 54's popularity.
Despite turning 80 this month, she's still sharp and vividly remembers moments in her career as if they happened only yesterday.
"I think Otis certainly showed me warts and all," says Rose from her home in New York. "I would hope the audience will leave with an understanding of how difficult and how satisfying it is to be someone who has dedicated their life to an art form like photography."
READ: Absolutely Fabulous at Any Age
The film, which earned a jury award of special mention at the DOC NYC 2016 Film Festival, premieres tonight at the Resene Architecture and Design Film Festival. It follows the story of Rose from her childhood upbringing in Lower Manhattan — a father born in Spanish Harlem with an easy going nature and a glamorous mother with a domineering personality.
"Her parents seemed so important to her persona," says Otis. "Her mum was domineering yet fashionable and elegant. Her father was handsome and loved photography. Rose lost him too early and you see that a lot of the men she associated herself with seemed to be like a chance to get some of him back in her life."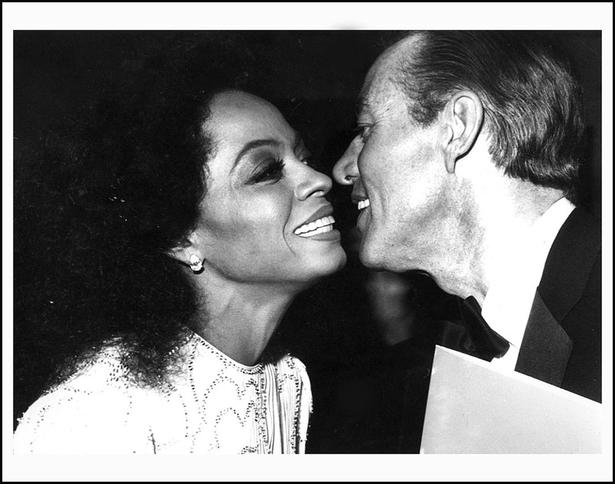 Fast forward to the late 70s when the disco generation was in full swing, where Rose was there to capture it in all its hedonistic glory, particularly the dizzying demimonde of Studio 54. Unlike today's generation where every moment is documented, Rose was taking pictures at a time when life seemed ephemeral.
Candid photographs of Diana Ross spinning the decks in the DJ booth; Andy Warhol in mid conversation with Texan bombshell Jerry Hall; Grace Jones in full avant garde regalia; Woody Allen and Michael Jackson looking around in awe; an ambitious young Madonna all wide-eyed and optimistic; Sophia Loren lighting a cigarette.
A different time, a different kind of celebrity. But it's the photograph of Bianca Jagger wearing Halston and gold Manolo Blahnik heels, straddling a white horse being led by a naked man for her 30th birthday at Studio 54 in 1977, that's perhaps the most iconic of Rose's extensive archive.
"I see that image of Bianca on the horse all the time and I'm never bored looking at it, because one would never expect a live horse inside a nightclub," says Rose. "The shock of seeing Bianca, who was celebrating her birthday with the likes of Halston and Baryshnikov, mounted on the horse for just a few seconds, the surprise was incredible. No one knew it was going to happen and it was truly like an out-of-body experience."
She likens her work to being on a safari. "But instead of going into the jungle, I go into the chiffon jungle; and there I find the most extraordinary subjects. I always was attracted to people with style; the person could be a fashionista or a world famous subject — there was never anyone in-between."
The resulting images are the subject of exhibitions and books she's published over the years, including Birds of Paradise (1980); Incomparable: Women of Style (2012) and Incomparable Couples (2015).
"I'm currently looking though my work pulling photos for a new book called The Incomparable Rose Hartman…in Pursuit of Style."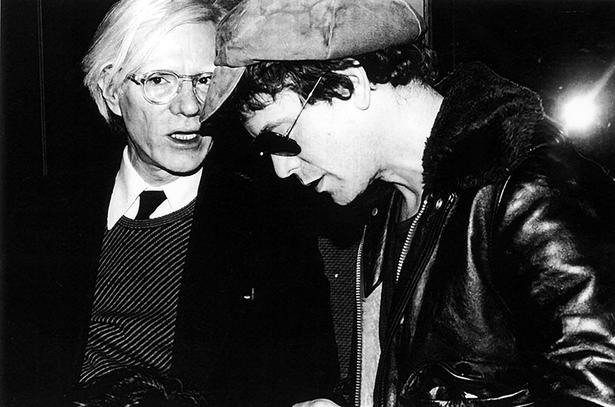 In a time where authentic style is being compromised by designers paying celebrities to wear their clothes on the red carpet, Rose's images are nostalgic for when genuine style meant something. "Today I would say Kate Moss has good personal style," says Rose.
"Whenever I see a photo of her out, she's always more than original, and I know that millions of young women still look to her as a style icon. In terms of changes, now it's all a business, with the lending of clothes. It's totally become commercial."
During the 70s when millions of upwardly mobile working women were desiring clothes that worked for their changing lives, Rose was there to capture that crucial change in American fashion history, taking pictures in intimate ateliers at the likes of Halston and Perry Ellis.
READ: What Did the 1970's Ever Do for Us?
"Most photographers at the time were not that interested in shooting backstage," says Rose. "Today I see 500 photographers at one show. Everyone wants to be in on the action. Back then it was a more intimate situation. I was also one of the few female photographers at the time, which helped with access to models who were in the middle of changing clothes. It's now a big production backstage."
Barneys' creative director, Simon Doonan, one of the many figures interviewed by Otis in the film, agrees. "You've got to remember, back then, people thought Paris was the centre of the fashion universe, and New York was an imposter. Rose was there at the beginning of that birth of American fashion as we know it today."
During these years, social media was non-existent and to find an event worth going to, if she hadn't already been invited, Rose would pick up the phone — a rare occurrence in today's realm of communication where events and places can be located at the tap of a finger.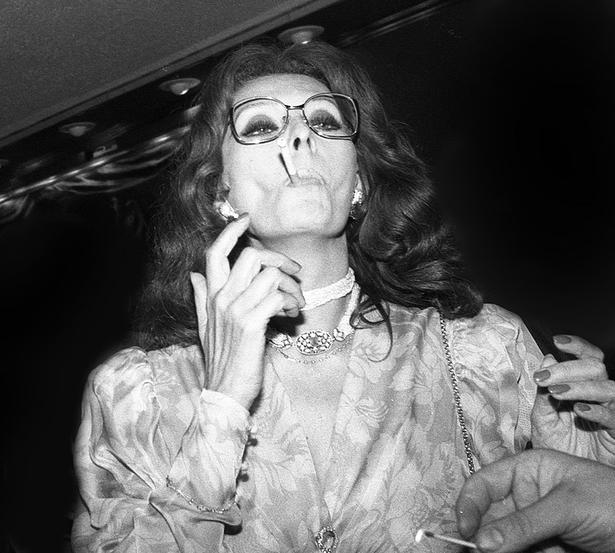 "The fact is I spent years building up terrific relationships with PR people all over New York and the world, who invite me to things all the time. If I want to be somewhere I'll put a lot of effort into contacting the right person. That's a big, unknown part of my career. That's why I'm not out shooting on the street."
These days, Rose is still energetic about attending events, voraciously reading and forever curious about people and places around her. "A typical day starts with eggs with spinach and cheese and toast with ice coffee. Then it's usually out to a meeting or a museum and I try to go to all of the art and design events and fairs.
I spend evenings out at Omar's supper club two or three times a month. Lately it's very strange, people keep asking me, how do you have so much energy? I swim a great deal, because I am fortunate enough to live near a health club in my neighbourhood. I do yoga. I guess I have good genes."
READ Throwback Thursday: Annabel's, London's Poshest Nightclub
While Rose has transformed into one of those glamorous subjects that she's tirelessly captured and documented over the years, the film captures those pre-social media decades of the 70s, 80s and 90s when people were less self-conscious and simply out to have a good time.
As the arts and culture writer Michael Slenske notes, "When Rose was taking those photos at Studio 54, even before then, people didn't worry about what was going to happen the day after. They weren't really worried about sending out a press release to tell you who was at their party. You were either there or weren't there. It was a Warholian world. Not everyone there thought they were a celebrity…and now I think everyone does."
• The Incomparable Rose Hartman is showing now as part of the Resene Architecture & Design Film Festival, for session times and more information, visit Resene.co.nz/filmfestival
Share this: