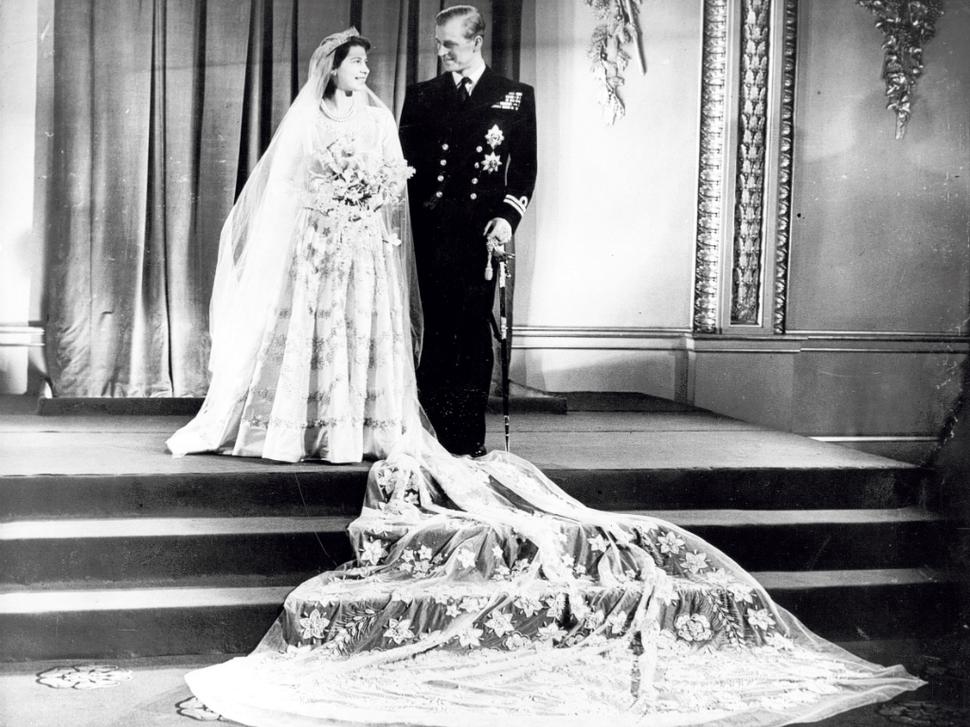 Time to Brush Up on Wedding Etiquette
With Harry and Meghan's big day just weeks away, Eleanor Steafel asks what the new wedding rules are
Thursday May 10, 2018
The countdown has begun in earnest. This May, Prince Harry and Meghan Markle will marry in St George's Chapel, Windsor, in front of what is expected to be the most varied wedding party any royal nuptials have seen.
With everyone from the Obamas to the cast of Suits and the Spice Girls rumoured to feature on one of the three lists (the day is expected to be split into thirds, with the ceremony, morning reception, and evening reception), we can expect to see some broad interpretations of the dress code.
So how do you pick an outfit for such an occasion?
For those not used to attending society weddings, the customs may seem alien. With every generation, the traditions relax — like many women of her time, Diana, Princess of Wales, chose not to promise to "obey" her husband in her vows; Zara Phillips retained her maiden name when she married Mike Tindall.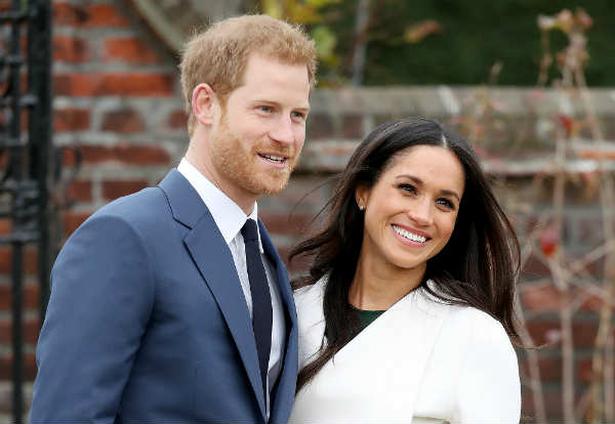 Harry and Meghan are already showing signs of being an informal and thoroughly modern couple, who are happy to dispense with protocol if it means they can just be themselves.
READ: How To Make Your Own Version of Prince Harry & Meghan Markle's Royal Wedding Cake
Nevertheless, these events must be dictated by a certain amount of etiquette — especially when it comes to getting dressed. Debrett's, the British authority on contemporary etiquette, has created a list of its top wedding guest fashion commandments, complete with advice about how far you can push your luck in anticipation of the big day...
NO BLACK OR WHITE
Black might be a wardrobe staple for most of us, but for the royal family the colour is still very much associated with mourning — not something you want to be reminded of at a wedding.
White, on the other hand, apparently makes it look like you "wish it were you standing at the altar". Take note of Harry's ex-girlfriends (who are also rumoured to have been invited).
"Overly bright colours and patterns should be avoided as they may dominate photographs, and care should be taken not to overshadow the bride. It is not necessary for all the components of an outfit to match," the etiquette experts dictate.
Debrett's advises guests to check with the bride and groom before opting for a monochrome look. And if you do choose an LBD or a long, white bohemian number, be sure to add contrasting accessories.
READ: Meet The New Grown-Up Royal Style Stars
Rule bender: Cara and Poppy Delevingne wore black when they were bridesmaids for their older sister, Chloe. This, of course, is the exception. If the bride wants you in black, that's her prerogative — and, in America, it is far more common to dress bridesmaids in the shade. A striking look, maybe, but one you're unlikely to see processing down the aisle in St George's Chapel on May 19.
A HAT IS STILL ESSENTIAL
The American contingent may be baffled by Britain's enduring obsession with headwear at weddings. These days, they are considered traditional — but hats no longer have to be the great statements they once were. "Hats should not hamper kissing," is the only rule Debrett's offers now, with no specifications on shape or style.
Rule bender: Samantha Cameron controversially opted for a simple hair slide at the wedding of the Duke and Duchess of Cambridge.
READ: How To Nail Autumnal Wedding Attire
SHOES MUST BE PRACTICAL
Comfort is key when it comes to footwear. You need to be able to stay in them all night (offering guests jandals to change into at midnight is now considered tacky), so they should be thoroughly worn in and not so high that you can't dance.
"You might want to consider block heels for an outdoor wedding," the guide advises. "But if you've found a pair of sky-high stilettos that add the requisite wow-factor to your outfit, we say go for it — just make sure that your bag is big enough to discreetly conceal a pair of stylish flats to change into."
Rule bender: Daphne Guinness wore a pair of very eclectic, vertiginous, blue, sparkly heels at the wedding of her niece, Lady Mary Charteris.
AVOID 'OUTFIT MONOGAMY'
The wedding circuit is an expensive business. Pretty early on, any regular attendee realises they need to hit on a couple of winning formulas, or find themselves going bankrupt buying outfits. Having said that, wear the same dress too many times in a row and it will be seen as a slight, especially these days when the photos are shared on social media. And if you're attending a wedding that will be covered by the world's press, it might be prudent to buy yourself a new frock.
Debrett's suggests that if you really want to repeat an outfit, at least go some way to proving your "instinct for timeless style and your understanding of what suits you" by changing your hair and accessories.
Rule bender: The Duchess of Cambridge has made a name for herself as a thrifty dresser. "She is well known for her sensible approach to wearing the same outfit to two or three different weddings and functions," says the guide, written in conjunction with Bicester Village. If you're the groom's sister-in-law and have just given birth to the new fifth in line to the throne, however, you can jolly well wear what you like.
READ: Inside The Queen's Royal Wardrobe
DRESS FOR THE WEATHER
It may be a May wedding for Harry and Meghan, but it's Britain, after all. "We're so accustomed to the elements turning hostile that we've forgotten to question whether bare legs and shoulders are really appropriate when the temperature gauge is hovering somewhere between Baltic and Arctic," says Debrett's. "You'll feel much more comfortable — and therefore more confident — if you dress for the actual weather, rather than ideal wedding weather.
"If that means a stylish but warm coat with a faux-fur trim, thick tights hidden beneath a maxi skirt, a cardigan under that chic boxy jacket, or even a pair of gloves — so be it."
Rule bender: Caroline Flack, the TV presenter and rumoured ex of Prince Harry, wore navy hot pants to the September 2012 wedding of Dermot O'Leary and Dee Koppang.
— The Daily Telegraph 
Share this: