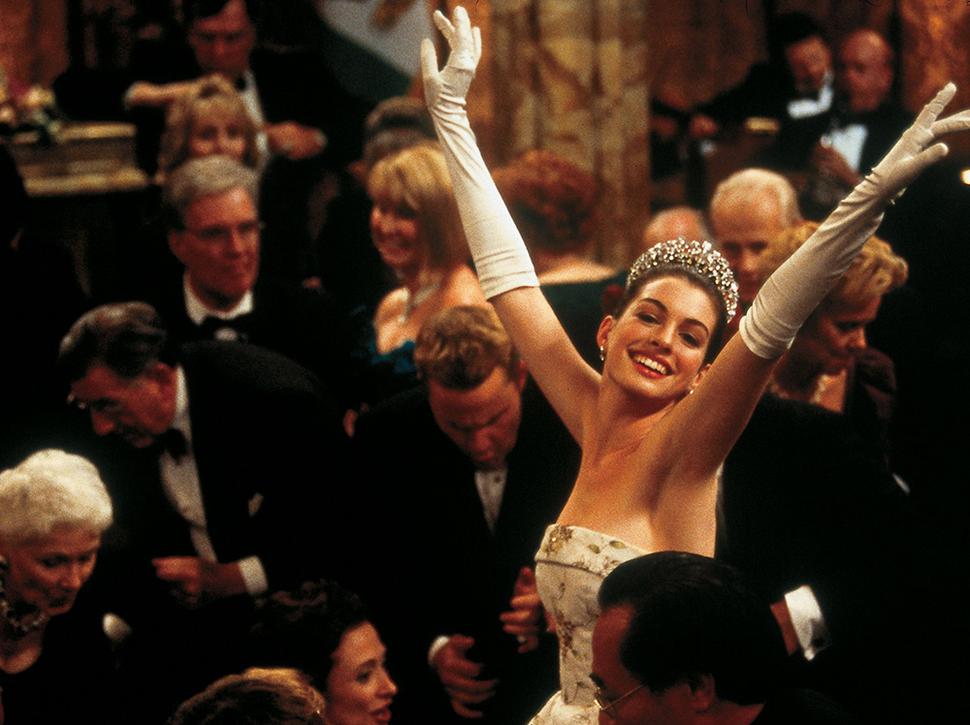 Films To Help You Celebrate (Or Escape) Royal Wedding Fever
You are cordially invited to these royally fabulous (or anti-wedding) flicks
Wednesday May 16, 2018
FILMS TO CELEBRATE

The Princess Diaries
There's no argument, the Princess Diaries is a royal Genovian masterpiece, and taught us the value of a foot pop.
A Royal Night Out 
This feel-good flick will leave you smiling. It follows a young Princess Elizabeth who ventures out of Buckingham Palace for the night to frolick in the VE Day Celebrations in 1945. 
READ: How To Make Prince Harry & Meghan's Royal Wedding Cake
The Prince & Me
Another guilty pleasure. Julia Stiles falls for an exchange student, who just happens to be a wealthy Prince. 
The Young Victoria
The incredible Emily Blunt stars as a young Queen Victoria in this drama-packed film showing the early chapters of her 63-year reign. 
READ: Meet The New Grown-Up Royal Style Stars
The Other Boleyn Girl
Natalie Portman and Scarlett Johansson are two feisty sisters vying for the affections of King Henry VIII (Eric Bana) in this saucy royal film. 
FILMS TO ESCAPE
The Hangover
Grab your wolf pack and pack the rogaine. It never gets old watching everyone's favourite best men trying to track down their long-lost groom after a night no one can remember.  
Monster-in-Law
Jane Fonda and Jennifer Lopez are a match made in on-screen heaven, which soon turns to chaos as the mother-in-law from hell emerges. 
Four Weddings And A Funeral
It's one of the best British comedy films of all time and essential wedding fever viewing, for Hugh Grant alone. 
READ: How to Dress like a Princess
Sweet Home Alabama
Reese Witherspoon plays a southern bell who is destined for a big hitch that doesn't quite go to plan. Cue: Josh Lucas. 
Bride Wars 
It's a catfight to the altar for best friends turned fake-tanned enemies, Anne Hathaway and Kate Hudson. 
Share this: