Ruby's desert-inspired summer collection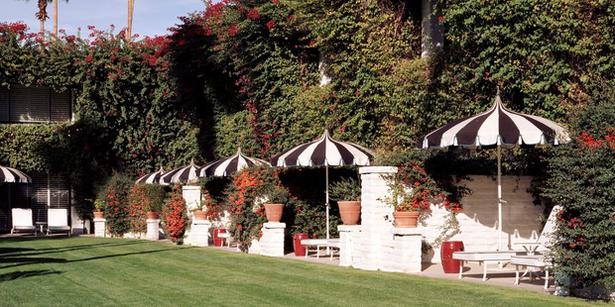 Wednesday Aug. 27, 2014
Palm Springs, California, tends to inspire and rejuvenate - something about the desert air and languid lifestyle. So it was for Ruby designer Deanna Didovich when she visited the oasis for sister Marina's wedding last September. The stylist married photographer Steven Chee (who has photographed Ruby campaigns) at hip hotel The Parker.
"The wedding was one of the most beautiful and special events I have ever been part of," Didovich remembers of the event, which featured in Bridal: Vogue Australia.
"The ceremony was held on the croquet lawn underneath a white floral wreath with a string quartet playing, and the reception was equally as breathtaking under strings of lights, with massive orchid blooms on every table."
Palm Springs was a favourite holiday spot of the couple, Didovich says, adding "it was a perfect introduction for me, as they had visited many times so knew all the top spots".
Lounging by the pool and sightseeing in the surrounding mountains fed the designer's creativity, with the desert colours and relaxed mode of dressing in the heat inspiring her latest spring/summer collection for Ruby.
"Being in that environment was just so different to me and I think that's what originally sparked the opportunity to use it as an inspiration source," she says.
A trip into the nearby San Jacinto Mountains nearby was a highlight. "It was like another world up there," she recalls. "It was so cold and you were right up in the forest. You just have this incredible view over the desert."
The hues of the arid scenery were particularly influential - fabric and colours in the range include burned golden tones, soft peaches, and floral and python prints - as was the poolside glamour of Elizabeth Taylor, who had a holiday home in Palm Springs. Taylor is the "ultimate Ruby muse", with Didovich referencing the actress' younger days in the collection, appropriately named Diamonds.
Taylor's style is reflected in understated gowns, flirty playsuits, cropped pants, retro two-pieces and accessories like gold chain necklaces and wide-brimmed sun hats. There are Didovich's pick for summer, along with the pleated Chi Chi Gown (below), named after the notable Palm Springs nightclub frequented by the Rat Pack.
Other pieces are named after such icons as Cabazon, the nearby town famous for its weird and wonderful dinosaur sculptures, and Salome, a 1918 film shot partly in Palm Springs.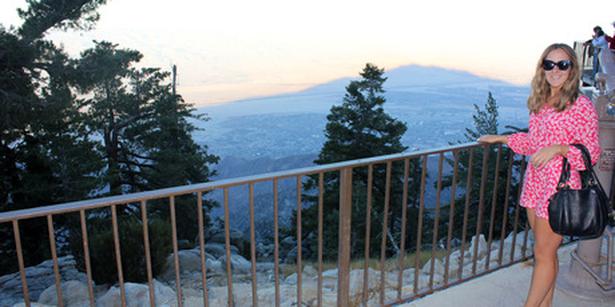 Deanna's top Palm Springs spots

1. The Parker
An oasis in the middle of the desert, retro-inspired and simply beautiful. Perfect for a relaxing break; you can't beat sipping on a fresh lemonade poolside under a striped umbrella.
2. Desert Hills Premium Outlet
About half an hour outside Palm Springs in Cabazon lies the Desert Hills outlet mall. Great for anyone who loves to hunt for a bargain. I'm talking Givenchy, Saint Laurent, Marni . . . Give yourself a bit of time as there is a lot of junk, but definitely some diamonds among the rough.
3. The Ace
This hotel is a great party spot and the restaurant is amazing - the best prawn salad I have ever tried.
4. Robert Imber Architecture Tour
Palm Springs is so rich in architectural history that I could have spent hours just driving around, taking in the scenery. From Elvis and Priscilla's honeymoon getaway pad to Elizabeth Taylor's holiday home, a great way to learn more about the area's history is by taking a tour with Robert, a lifelong visitor and 10-year resident of Palm Springs.
5. Palm Springs Aerial Tramway
Take this aerial tram 4km up the rugged Chino Canyon to experience insanely amazing views of the desert. Some say that in the right weather you can see Las Vegas in the distance. But take a jumper as it's chilly up that high.
Share this: